Cochrane is an incredible community of people who all play their part in improving health and healthcare globally. We believe that by putting trusted evidence at the heart of health decisions we can achieve a world of improved health for all.

Cochrane is made up of 11,000 members and over 67,000 supporters who come from more than 130 countries, worldwide. Our volunteers and contributors are researchers, health professionals, patients, carers, and people passionate about improving health outcomes for everyone, everywhere.
Many contributors to Cochrane are young people coming from different backgrounds and cultures - from researchers, medical students, language translators and volunteers all supporting our global work. As part of highlighting Cochrane's mission, we are recognizing the work of Cochrane's future generation as part of this series, Cochrane's '30 under 30.' 
We will be hearing from young people from around the world involved in Cochrane's work  - their backgrounds, motivation and hopes for their own and Cochrane's future.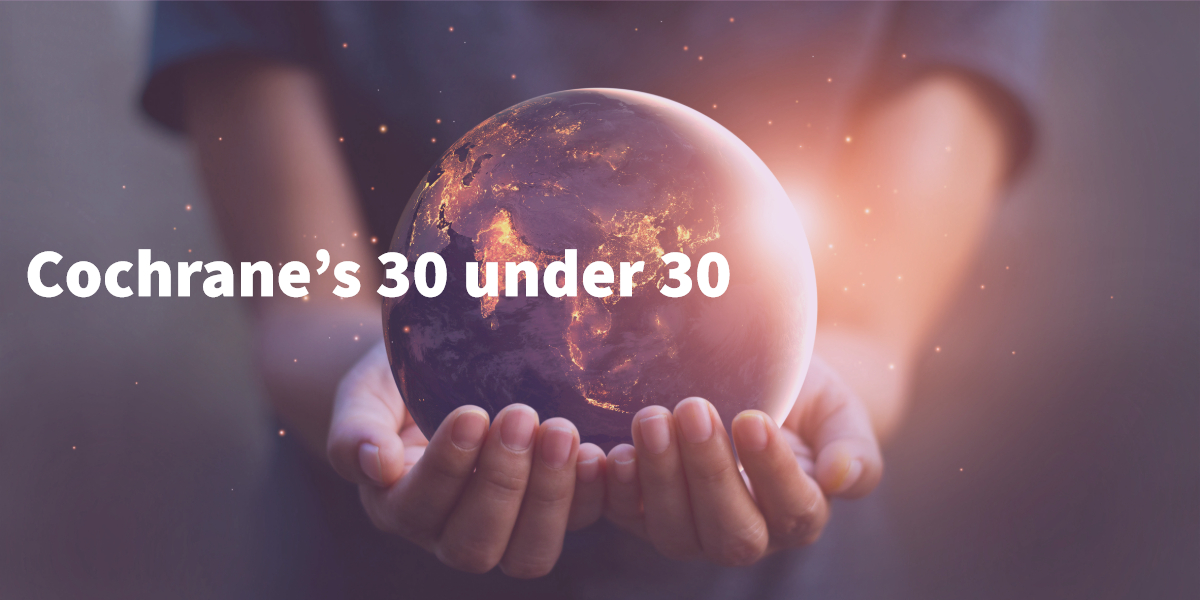 Click on the pictures below to read their interviews