Cochrane is made up of 11,000 members and over 67,000 supporters come from more than 130 countries, worldwide. Our volunteers and contributors are researchers, health professionals, patients, carers, people passionate about improving health outcomes for everyone, everywhere.
Cochrane is an incredible community of people who all play their part in improving health and healthcare globally. We believe that by putting trusted evidence at the heart of health decisions we can achieve a world of improved health for all. 
Many of our contributors are young people working with Cochrane as researchers, citizen scientists, medical students, and volunteer language translators and we want to recognize the work of this generation of contributors as part of this series called, Cochrane's "30 under 30." 
In this series, we will interview 30 young people, 30 years old or younger who are contributing to Cochrane activities in a range of ways, all promoting evidence-informed health decision making across the world. 
We will be hearing from them in a series of interviewees published over the coming months.
We're keen to hear from you. Would you like to take part in this series? Do you know someone you'd like to see interviewed? Contact lparsonson@cochrane.org.  Or if you want to know more about Cochrane's work contact membership@cochrane.org where our community support team will be happy to answer your questions.

Name: Camila Escobar Liquitay
Age: 30
Occupation: Information specialist of Cochrane Argentina - the Cochrane Centre of the University Institute at the Italian Hospital of Buenos Aires
Program: Cochrane Information Specialists' Executive
How did you first hear about Cochrane?
My first approach was by a university colleague who worked in providing information to a group of professionals who developed a Cochrane review. However, the formation of our Cochrane centre in 2015 allowed us to more fully understand all the scope and implications of the organization.
How did you become involved with Cochrane? What is your background?
I started to get involved with Cochrane in 2015, the year in which our centre was formed. I was summoned to join the working group as an information specialist.
I have a degree in Information Management and I have specialized in the biomedical area since I started working in the central library of the university. Recently, we assumed as a Cochrane centre, teaching activities in undergraduate and postgraduate courses that seek the development of informational competencies to generate good practices in the use and management of health information for decision making.
What do you do in Cochrane?
I am currently an Information specialist (IS) of our centre, participating in the development of systematic reviews and methodological work in the area of information.
Since 2018, I have been a member of the Cochrane Information Specialists' (CIS) Executive, whose purpose is to be a facilitator in the communication of the IS community with other Cochrane organizational structures.
What specifically do you enjoy about working for Cochrane and what have you learnt?
What I like the most and what I have learnt the most from Cochrane is working with multidisciplinary groups in the construction of information systems in Evidence-based medicine (EBM).
It is stimulating to feel that with our work we can contribute to the generation of information that helps to improve people's quality of life; also, I enjoy constantly rethinking where we see an opportunity for improvement, both in the communication of medical evidence to the community, mechanics of information retrieval and analysis of results, in the teaching of EBM, etc.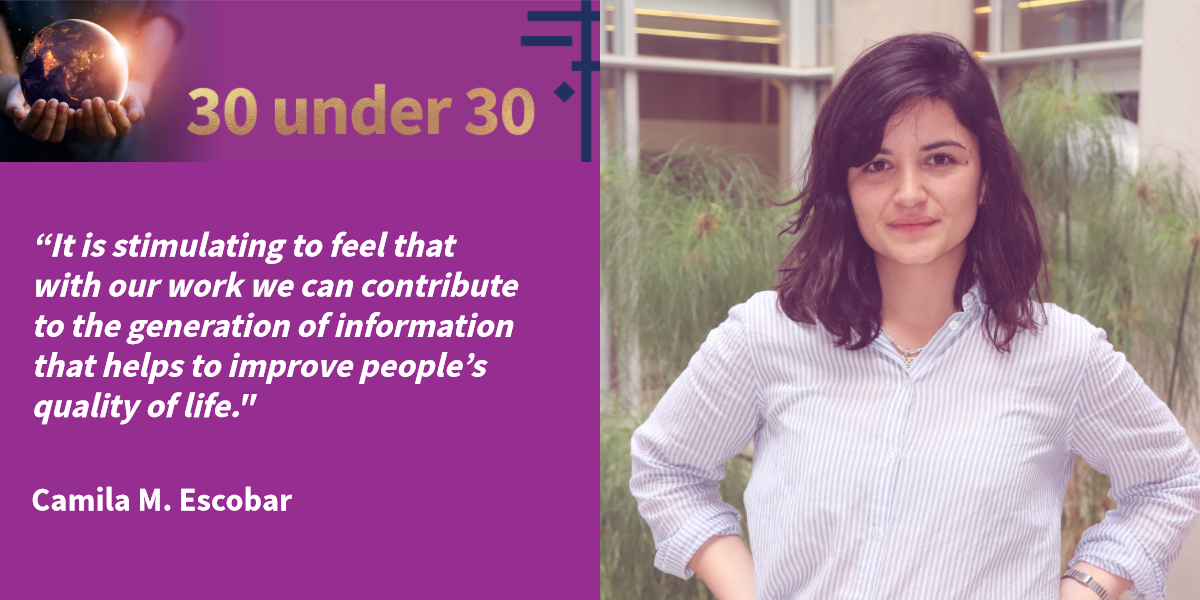 What are your future plans?
My future plans are to continue working as an IS to deepen knowledge in certain methodological aspects of Cochrane and in EBM in general, so that I can get more involved in the development of research related to the search, recovery and analysis of information.
In your personal experience, what one thing could Cochrane do better to improve its global profile?
I think that Cochrane should work on strengthening the translation of evidence for non-English speaking countries. I think that this point is fundamental to achieve greater dissemination and use of the evidence produced.
What do you hope for Cochrane for the future?
What I hope from Cochrane is that it can strengthen its networks worldwide and raise awareness of evidence-based medicine in the general public.
I think it is important to gain space, in universities, hospitals, patients, training and research centres, media, etc., to bring the evidence produced by Cochrane into people's everyday life.
How important is it that young people get involved in Cochrane?
Generational integration is essential for an organization like Cochrane. I think of young people, rather than in terms of age, as a way of confronting ourselves, rethinking and challenging ourselves with models that we have integrated as assumptions.
The integration of younger perspectives allows the strengthening and vitality of any human organization.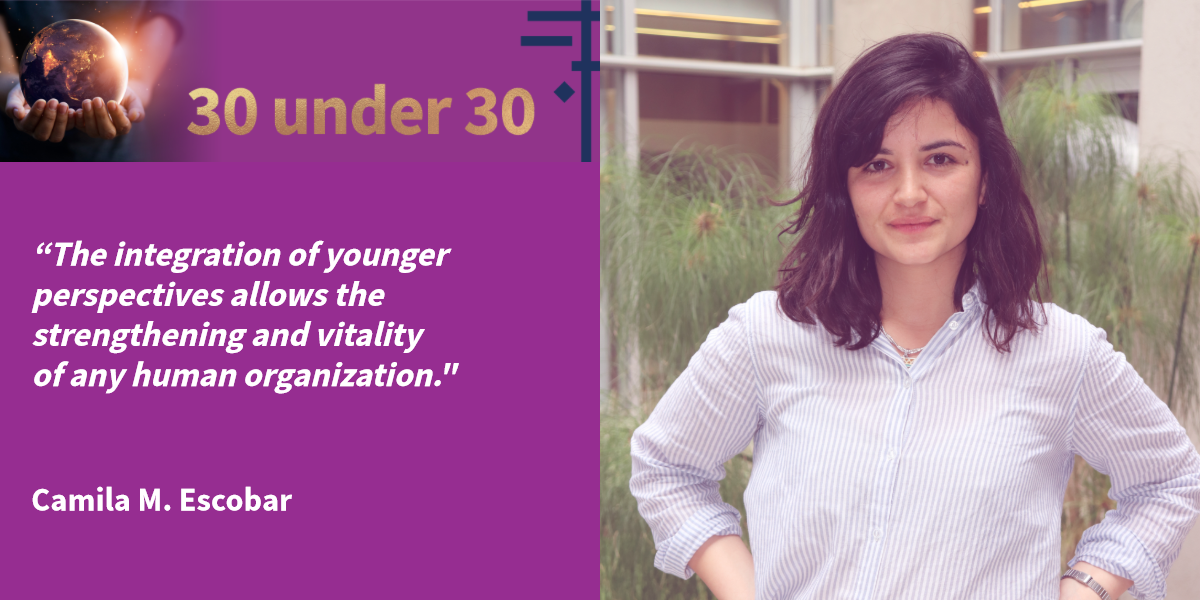 Why is this, do you think?
Societies change and evolve, and I believe that young people are the ones who show us these new ways of relating, both in private life and at work. It is impossible to look at the society we are in, without the look of youth.
What would your message be to other young people who want to get involved with Cochrane's work but not sure where to start….?
I think a good way is that we who are already part of the organization can motivate and encourage the work of other young colleagues who have an interest in getting involved in Cochrane. I am convinced that part of our role also implies this.
The ways can be many, for example invite them to meetings or activities organized by our centres, disseminate evidence to people who have an interest in a particular area, contact collaborators to generate new projects, organize dissemination activities for students, promote training activities organized by Cochrane, etc.