Cochrane wants to give everyone the opportunity to help with our important mission. Volunteer contributions are essential to our work. Our volunteers are often the best advocates for Cochrane evidence around the world.
Volunteering is good for us – and good for our volunteers too! They can learn new skills and feel part of a global community working together to achieve better health for all.
We want to recruit, retain and reward the best volunteers. You can do this with five key words:
Please
PLEASE
Your volunteers need information. Be clear about the help you need. Provide as many details as you can:
Who do you need?
What needs doing?
Where will volunteers need to be? Can the task be done online?
When does the work need to be done?
Why is this task important? Why should someone want to volunteer?
Giving relevant information will improve your chances of finding the right volunteers.
Case Study - Early Career Professionals Network
The steering group of the Early Career Professionals Network (ECPN) were happy to see some of their members move on to new opportunities. However, this meant that they needed to recruit new volunteers for ongoing communications projects. ECPN approached Cochrane Support for help. We suggested using Cochrane Engage, our volunteer hub, to advertise for volunteers. ECPN worked hard to explain exactly what they needed and posted two opportunities on Engage. Within less than a week the team had offers from six different people to help with both editing podcasts and creating newsletters. These projects are now thriving. ECPN Chair Santiago Castiello said "Cochrane Engage may be an ideal tool for project-based volunteer opportunities. In our case, people in the Cochrane community replied with enthusiasm and we could find great people with the skills that we needed". The Network is planning on posting new roles in Engage.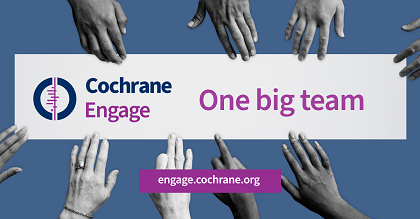 Welcome
WELCOME
New volunteers want to feel part of a community. Whether you meet volunteers in person, or they help you remotely, regular communication is important.
Be inclusive, to attract people with a variety of skills and experiences.
When welcoming volunteers to your group, think about language, accessible technology, flexible timings.
Case Study - Consumer Network
The Cochrane Consumer Network is a community for users of Cochrane's evidence, and people who want to contribute to Cochrane's work as healthcare consumers. This network has members all over the world with a wide range of experience in healthcare and using technology.
In 2022 Cochrane designed a series of 6 welcome emails that are sent every 2 weeks when a person joins the network, slowly introducing them to different parts of Cochrane, cutting through the jargon, and showing them opportunities to get involved.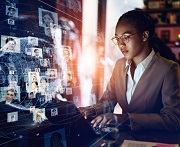 Richard Morley, Cochrane's Consumer Engagement Officer said "Cochrane's consumer volunteers (patients, carers and the public) are overwhelmingly motivated by their experience of ill-health and the hope that others will benefit from their experience. They are frequently working for Cochrane in isolation so good communication and a sense of community are vital to their volunteering experience."
Thank you
THANK YOU
Acknowledge contributions as they happen. Show volunteers you are grateful for their work.
Cochrane Membership points are awarded automatically for many contributions. We are happy to reward any contribution to Cochrane's work. Share this link with your volunteers to allow them to self report their contributions.
We know from feedback that volunteers appreciate membership, which gives people the chance to be more involved in Cochrane and also discounts on some Cochrane services. Could you add anything more tangible?
Case study - Malay translation project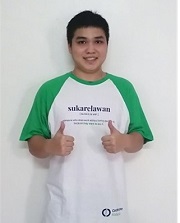 On International Volunteer Day (5 December) 2021, the Malay translation team sent all their volunteers a T-shirt designed by another volunteer. On the front of the shirt is the word 'Sukarelawan', Malay for volunteer. This is followed by a definition, 'someone who does work without being paid for it, because they want to do it'. On the back: 'I translate the best available research evidence into Malay. Visit me at cochrane.org/ms'' Volunteer translator Chiah Zi Yan (pictured) said "This surprising gift is amazing and made my day."
Well done
WELL DONE
Give feedback to help volunteers improve.
Showcase the impact of volunteer work.
Help volunteers find more ways to get involved with Cochrane.
Case Study - Cochrane Crowd
One of our most popular volunteering opportunities is Cochrane Crowd, our citizen science community where volunteers help to screen study records. When you log in to Crowd, your personal online dashboard shows you how many study records you have screened, training you have done, badges you have earned, and how accurate your screening work has been. We hear from volunteers that they find the accuracy information really useful. This allows them to evaluate their work and to know where they may need some additional training and where they can be confident they are doing a good job.

Help
HELP
Ask Cochrane Support for help with:
Data and insights about your volunteers
Volunteer Management advice and best practice examples
Using Cochrane Engage to advertise opportunities
Promoting activities and events
Case study - Methods Group Newsletter
The Bias Methods group were using an outdated mailing list system (MailMan) to send out the group newsletter, but were aware that they needed to improve their data protection (GDPR) compliance. They asked Cochrane Support for help to transfer their mailing list to an online system (MailChimp) that was free, GDPR compliant, user-friendly and allowed them to track email performance.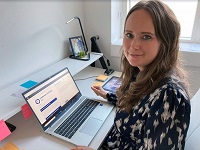 Cochrane Support helped with creating a new account for their newsletter, setting up template newsletters, transferring all the email addresses and advising on how to stay GDPR compliant. Camilla Hansen Nejstgaard, the group co-ordinator who is responsible for the newsletter said "I have now sent six newsletters through MailChimp. It takes some getting used to, but the program is fairly simple and has good tutorials. I am very pleased with the layout of the template newsletters and the tracking options in MailChimp offer important information on the newsletter performance. Thank you very much for your assistance with this."