Clinical Trials Day is celebrated on 20 May marking the day in 1747 on which James Lind is believed to have begun the first known controlled trial, comparing different treatments for scurvy which was common among sailors in the British Royal Navy. Watch a video explaining the trial to see history in the making.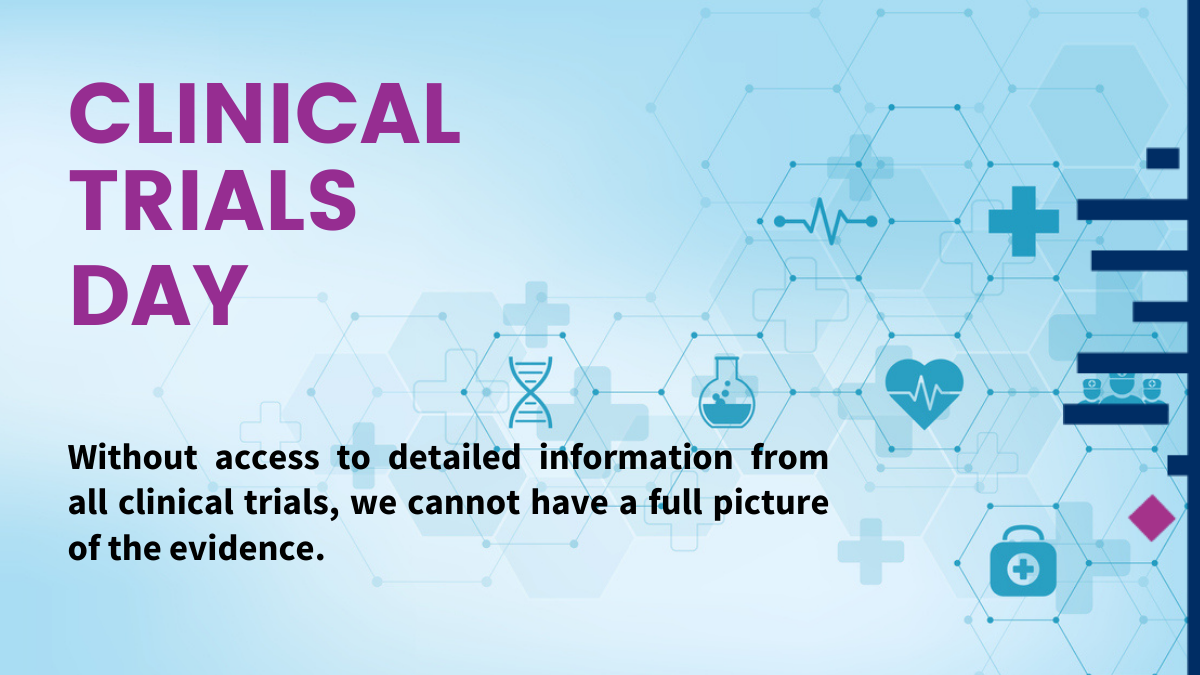 Learn about Cochrane systematic reviews and how clinical trials are used:

Advocacy on clinical trial transparency
Registering and reporting the results of clinical trials is an ethical, and often legal, responsibility. However, it is well documented that the results of many studies are never published. This contributes to research waste and can even lead to people being harmed.  Cochrane's community is active in campaigning for improved clinical trial transparency.
During the last 12 months, there have been major milestones in this area. At last year's World Health Assembly, WHO Member States adopted a resolution on clinical trials which references transparency obligations. As well as demonstrating high-level political support for the importance of robust, transparent clinical trial practices, the resolution has spearheaded a number of activities as part of its implementation.
In addition, the UK Government recently announced new stricter legislation formalising the requirements to register and report on clinical trials in a timely manner. This is in line with our long-term advocacy recommendations.
However, there is still much more to be done in this area.
Cochrane's systematic reviews rely upon the results of clinical trials. To assess the effectiveness and safety of healthcare interventions, we need to know what trials were done, how they were conducted and what their findings were. Without access to detailed information from all clinical trials, we cannot have a full picture of the evidence.
"While it is heartening to have seen some significant improvements in clinical trial transparency in recent years, there is still much more to be done worldwide," says Emma Thompson, Cochrane Advocacy and Partnership Lead."Cochrane will continue to push for the fulfilment of this key ethical, and often legal, responsibility."
Cochrane's clinical trial transparency advocacy: 
Cochrane Library systematic reviews of interest: