Cochrane, together with a range of other civil society organisations, has written to a group of medicines agencies in Europe asking that they take action to ensure trial transparency.
Despite an EU legislation requiring that results from clinical trials be published on the EU Clinical Trials Register within 12 months of a study ending, this information has not been shared for almost 30% of applicable trials.
The letter calls on the Heads of Medicines Agencies (HMA), a body of national regulators in Europe, to take action to address this serious issue and gives recommendations on how to improve the situation. This includes relatively simple steps like writing to the clinical trial sponsors whose results are overdue to remind them of their obligation to share a summary of their findings.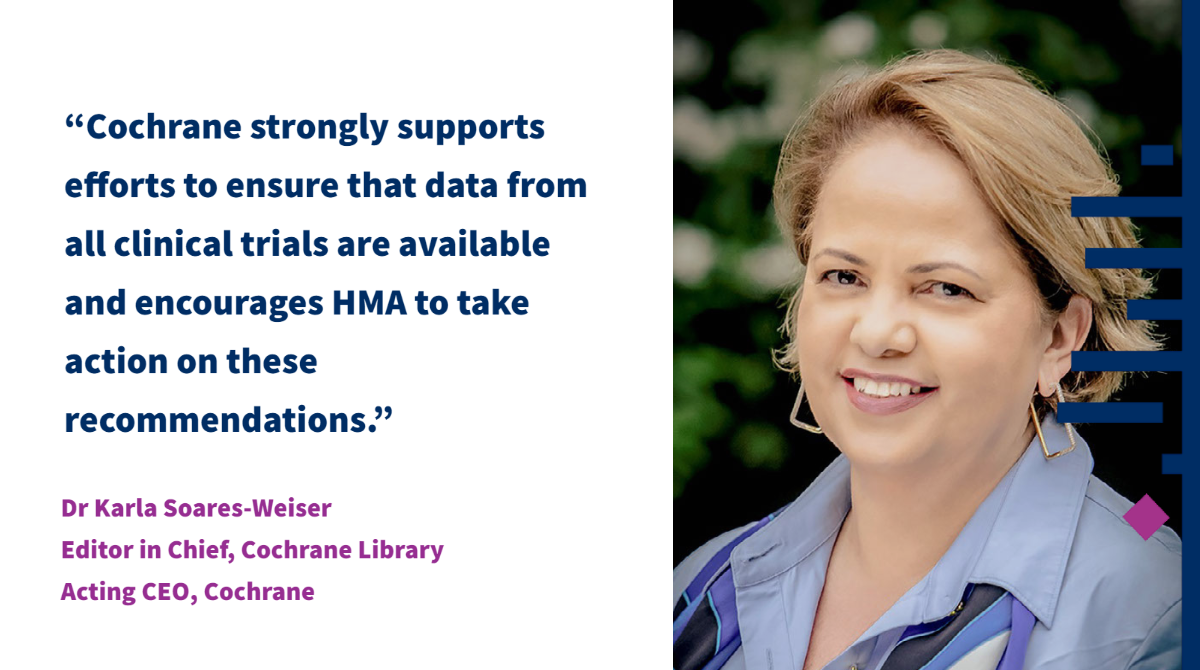 Dr Karla Soares-Weiser, Editor in Chief of The Cochrane Library and Acting CEO of Cochrane, said:
"Cochrane strongly supports efforts to ensure that data from all clinical trials are available and encourages HMA to take action on these recommendations.  Without access to reliable information from all clinical trials, the evidence base on which to make judgements is incomplete – this limits the scientific community's ability to learn from research findings and can lead to patients being harmed."