Cochrane Austria, together with TranspariMED and Transparency International Austria, has recently published a report on clinical trial transparency in Austria, which provides an update on figures released one year ago.
The report uses data from the EU Trials Tracker to summarise the clinical drug trial reporting rates of the 14 largest sponsors in Austria. Under EU rules, clinical trial sponsors must post summary results to the EU Clinical Trials Register within one year of a study ending, or six months for paediatric trials.
According to the new report, results have now been published for 37% of due clinical trials, compared to just 18%, as cited in 2020.
While this is impressive progress – with some institutions making significant efforts to publish their backlog of results – there is still more work to be done. 233 completed and overdue trials are still awaiting results on the EU registry, and half of the sponsors have made no progress at all.
Barbara Nussbaumer-Streit, co-director of Cochrane Austria, said: "The trend towards better reporting is welcome. However, we should not forget that two thirds of trial results are still missing. This can lead to delays in the development of new and effective therapies, and thereby harms patients."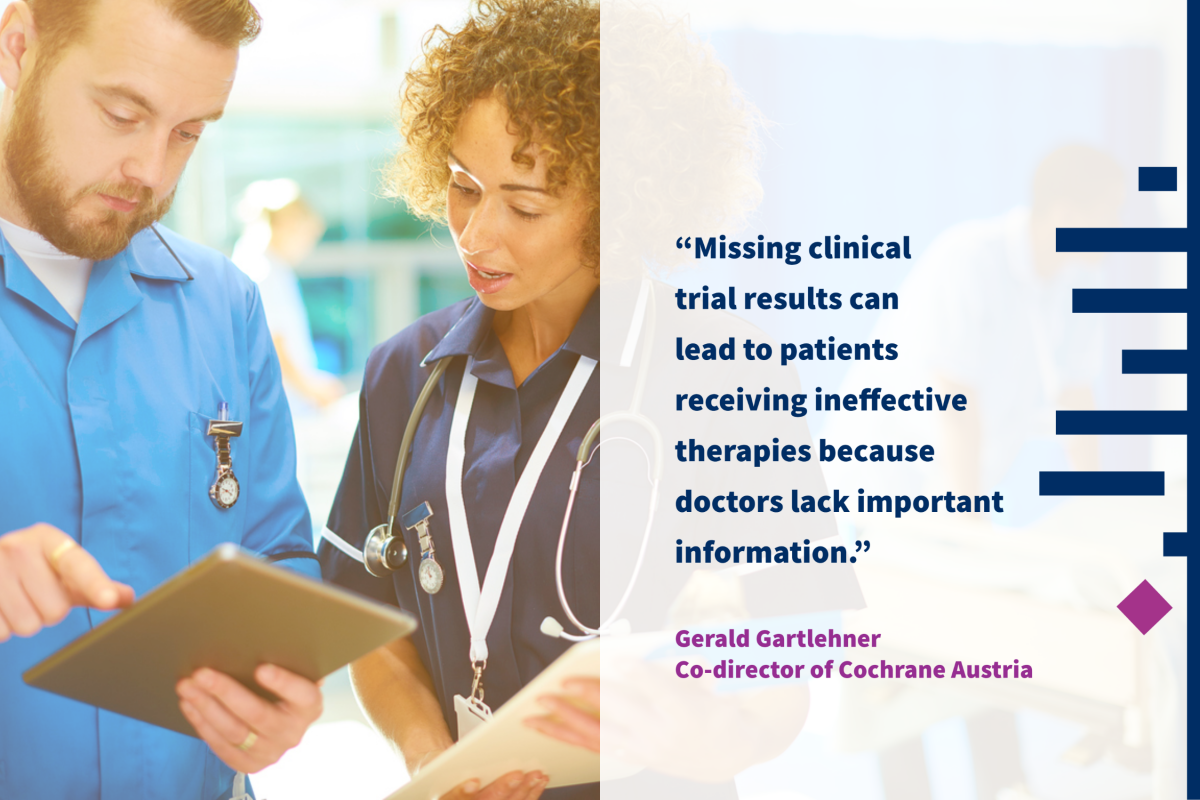 Gerald Gartlehner, co-director of Cochrane Austria, said: "Missing clinical trial results can lead to patients receiving ineffective therapies because doctors lack important information."
Cochrane supports clinical trial transparency. We rely on the availability of trial results to produce high quality and relevant systematic reviews. When trial results are left unpublished, it is impossible to make truly evidence-informed decisions about healthcare and people can be put at risk.