Senior Research Integrity Editor, Lisa Bero, discusses this subject in a recent Nature article.
Never has it been more important to foster trust in scientific evidence than in the ongoing coronavirus pandemic. Cochrane is committed to independence, transparency, and integrity in healthcare research. The Research Integrity Team works to support and strengthen this commitment through research, policy development and implementation, advocacy and community outreach.
Recently, Senior Research Integrity Editor, Lisa Bero, has written a World View in Nature on the topic of working together to tackle the issue of problematic studies – studies where there are serious concerns about the trustworthiness of the data or findings. In the article she explains the tools and resources Cochrane uses as described in its policy for 'Managing potentially problematic studies', to empower reviewers to act when they suspect an issue.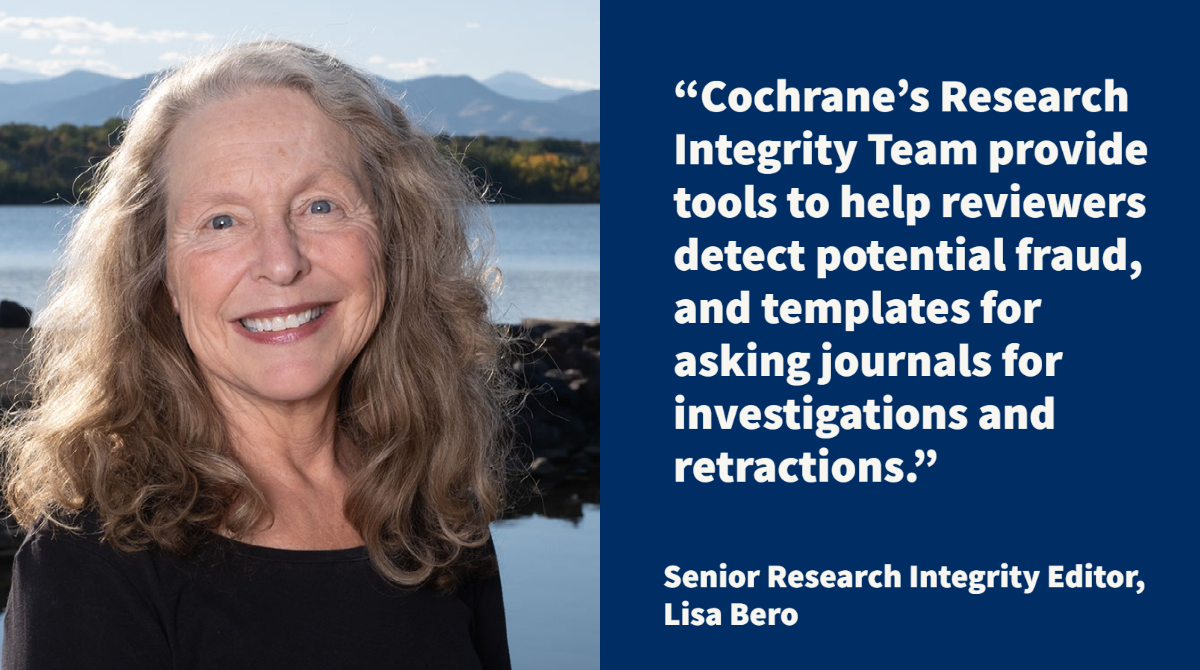 Research Integrity Editor, Stephanie Boughton, says "It was great to highlight Cochrane's leading work in this area. We are building upon Cochrane's strong history of conducting meta-research to detect research integrity problems. I hope all systematic review authors take up Lisa's call to action and use tools described in Cochrane's policy for 'Managing potential problematic studies' when they suspect an issue."
Wednesday, January 19, 2022