Cochrane Overviews bring together the findings from multiple reviews and one of the largest, first published in September 2013, was updated and republished in May 2018. Cindy Farquhar, from the Department of Obstetrics and Gynaecology at the University of Auckland in New Zealand describes this enormous volume of evidence for assisted reproduction.
"Infertility is defined as failure to conceive after one year of trying. Up to one in six couples will experience this at some point in their lives and many will seek fertility treatment in the form of assisted reproduction. When they do so, they will hope that they are getting the best available care, and this Overview of a wide breadth of research should help to achieve this.
Fertility treatments are complex and costly, and the stakes are high. A cycle of assisted reproduction includes several steps which start with down regulation, ovulation induction, triggering of ovulation, oocyte retrieval, fertilization, embryo transfer and luteal phase support. 
With this in mind, it is important that each step in assisted reproduction, or ART, is supported by good evidence from well-designed studies. With this aim, the Cochrane Gynaecology and Fertility Group has considered the evidence from all Cochrane systematic reviews of ART published on the Cochrane Library.
We included 68 Cochrane Reviews of various stages in the ART cycle. All the reviews were assessed for quality, all were found to be high quality and this overview provides the most up to date evidence from randomised trials for ART cycles.
Reviews of in vitro fertilisation (IVF) and intracytoplasmic sperm injection (ICSI) were included in the overview, but reviews of intrauterine insemination and ovulation induction were not included.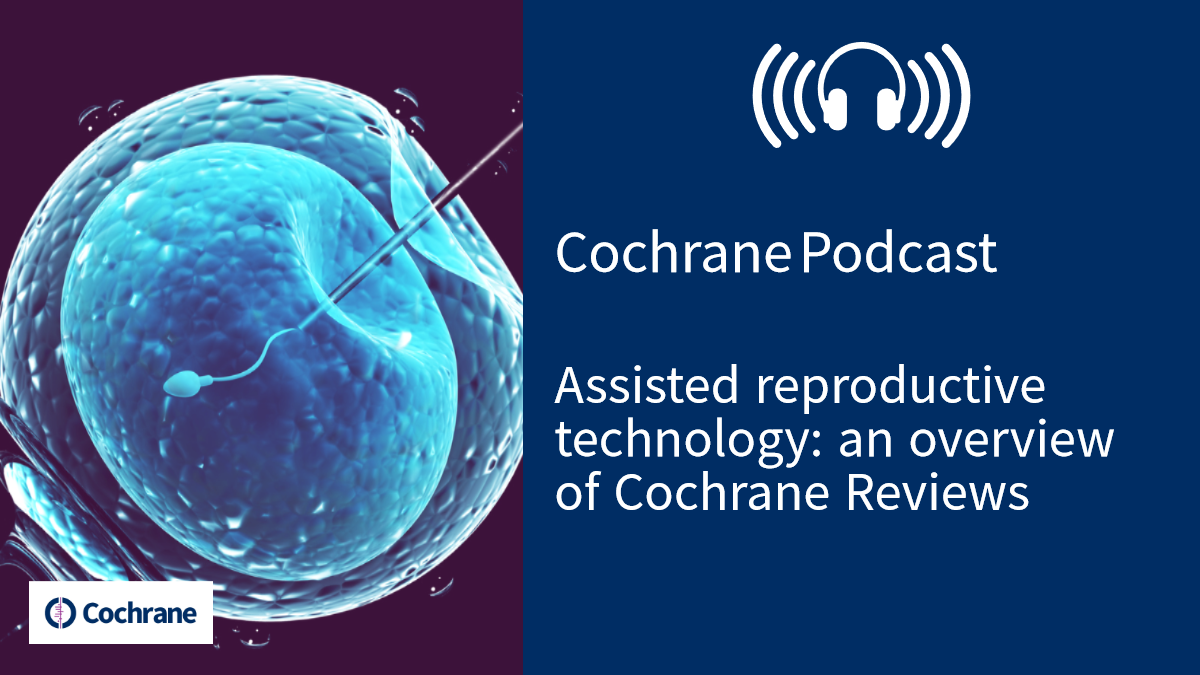 Thirty-eight of the reviews identified interventions that were effective or promising, 19 reviews identified interventions that were ineffective or possibly ineffective, and 15 reviews were unable to draw conclusions due to lack of evidence.
Use of the evidence from this overview to guide clinical practice should help to improve live birth rates and reduce rates of multiple pregnancy, cycle cancellation and ovarian hyperstimulation syndrome.
As with the previous version of this overview, we hope that medical societies and guideline groups will find it useful it in their efforts to guide their clinical practice."
Wednesday, August 7, 2019