In mid-December 2020, Cochrane passed the milestone of 100,000 members and supporters! We are so proud of our collaborative, diverse, global community, made up of people from 225 countries. Hear from some of our contributors by exploring #MyCochraneStory.
Our 100,000th supporter to engage with Cochrane was Priscila Verduzco, pictured below. Priscila is an ophthalmologist from Mexico City. She is currently completing a master's degree in medical sciences at Universidad Nacional Autónoma de México. She joined Cochrane to encourage and assist with research, training, and dissemination of evidence in vision and ophthalmology. To commemorate this milestone, we have sent some geek chic Cochrane merch to Priscila in Mexico, along with a certificate.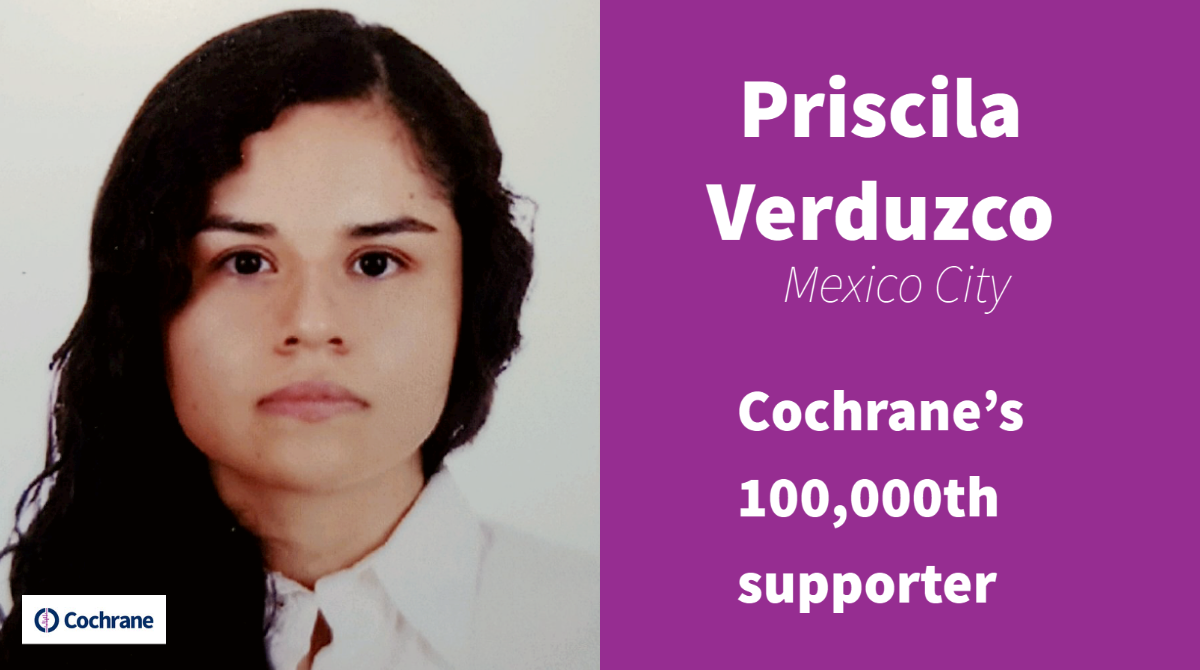 Priscila joins Cochrane as we have expanded our information on how to get involved and Join Cochrane. Included in these new pages are:
The pages also showcase Cochrane's Membership badges, which are available to download from the Cochrane Account portal for all of our members and where supporters can see their progress toward Cochrane Membership.
We hope you will join us – join in – and make a difference. 
Thursday, January 21, 2021