Coronavirus (COVID-19): support for wellbeing in the healthcare workforce
Many healthcare workers are at the front line of the COVID-19 pandemic, delivering emergency and critical care, while others continue to deliver the broader services of the health system in hospitals, clinics, offices, communities, and homes. Working under difficult and stressful circumstances that are likely to continue for some time, exacerbates existing risk factors such as occupational stress and shift work. Supporting the wellbeing of healthcare workers will be crucial to sustaining our health systems during and beyond the current crisis.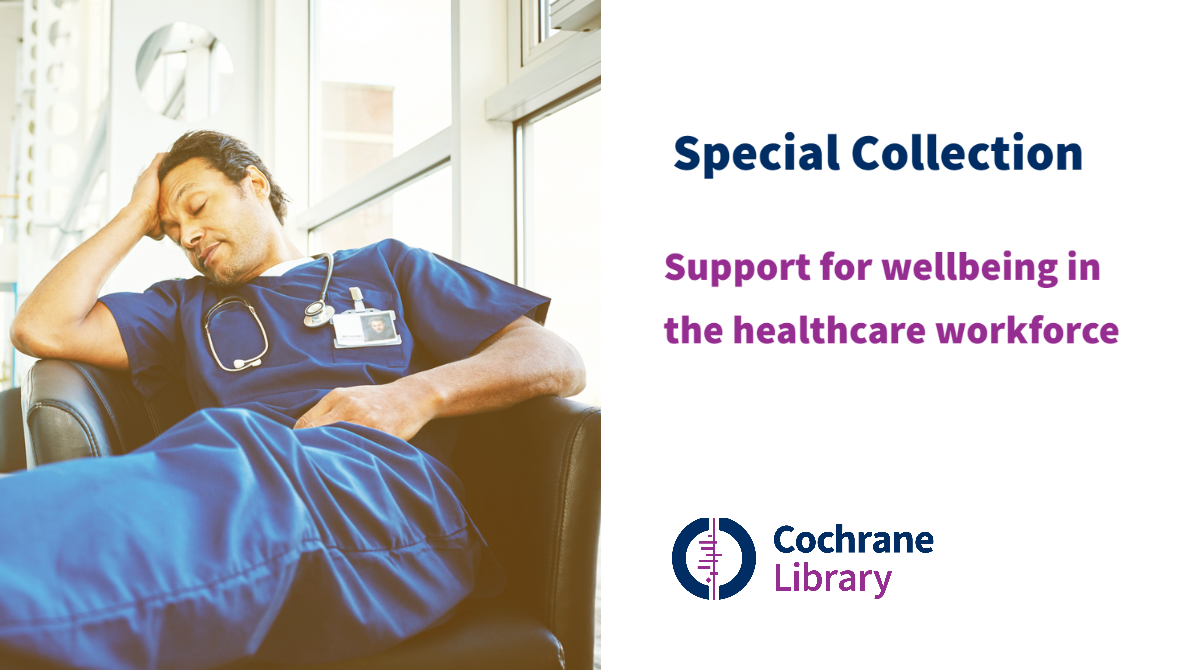 This Special Collection brings together Cochrane evidence on interventions that may help support the wellbeing of the healthcare workforce and reducing occupational stress.
These reviews have been produced Cochrane Review Groups in three Networks: Cochrane Mental Health and Neuroscience; Cochrane Musculoskeletal, Oral, Skin and Sensory; and Cochrane Public Health and Health Systems. Some reviews in this collection have associated Cochrane Clinical Answers.