Episode 5: Professor Paul Glasziou
Professor of Evidence-Based Medicine, Bond University, Robina, Queensland, Australia;
and part-time General Practitioner
Paul Glasziou (aka The Surfing Professor) joins Ray this week to share insights from his stellar career as both a family doctor in Brisbane and a global evidence guru at Oxford and Bond Universities. He explores big picture health issues like overdiagnosis, overtreatment and the implications of genomic testing, alongside important questions for our everyday health - like how you can find and use evidence and put it to good use when visiting or choosing your own doctor or specialist.
At one point Ray braves a chilly Gold Coast beach at the crack of dawn to find Paul and his close colleague/best surfing buddy Professor Chris Del Mar catching waves, spotting whales and agreeing that fun is actually a surprisingly essential part of serious research work.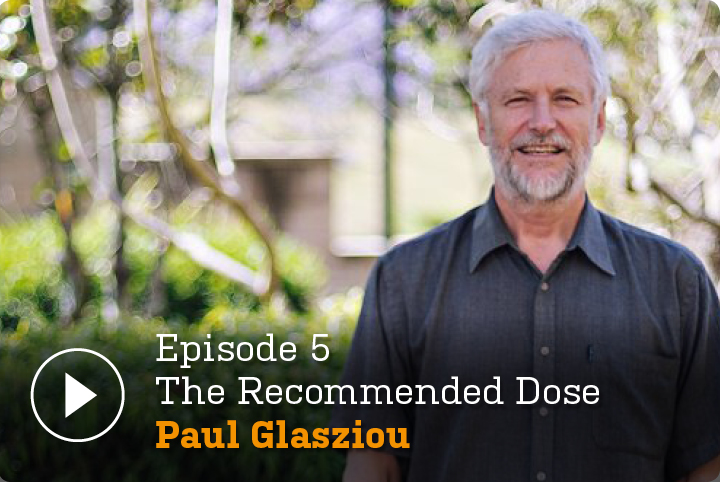 Friday, November 17, 2017