The March for Science is holding an international day of action this Saturday, 4 May 2019. You can get involved by joining Cochrane Crowds 1 hour screening challenge 10-11am BST and contribute to the goal of 3 million classifications. This is a perfect virtual event for those wanting to participate in the March for Science but don't have have a local event to attend.

Cochrane Crowd, Cochrane's citizen science platform, is a global community made up of volunteers who are helping to identify the research needed to support informed decision-making about healthcare treatments.


Anyone can join Cochrane Crowd and no previous experience is necessary.
Members find the experience helps build skills in evidence assessment, and by focusing their effort to a health topic of interest they can keep abreast of the latest research. Brief (and fun!) online training is provided, and any contribution is welcome, whether it be five minutes here and there or more focused periods of time.
How can you get ready for Saturday?
First of all, sign up to Cochrane Crowd.
Then complete the short (10-15minutes) training module for the randomised controlled trial task (RCT ID).  Just  find the RCT ID task on your dashboard and access the training there. Once you've completed it, you can start "live screening".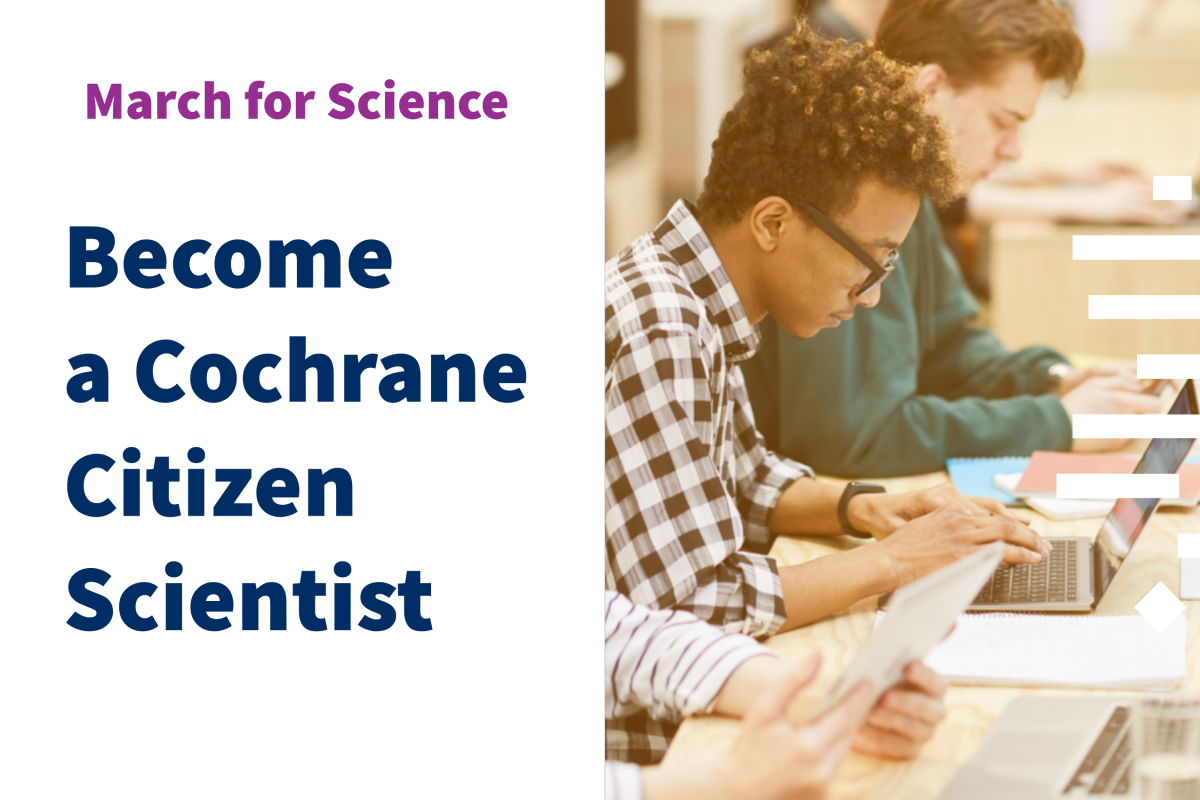 What happens on Saturday, 4 May 10-11am BST?
Check the time for where you live on this timezone converter. Log into Cochrane Crowd and start screening! You can keep in contact with the team on Twitter and egg each other on! Follow @cochrane_crowd and please use ##MarchForScience and #Crowd3Million.
Prizes will be available to people who take a screenshot of the Crowd tally at 3 million classifications (or as close to 3 million as you can get!) and tweet the screenshot, making sure to tag @cochrane_crowd. If you're not on Twitter you could email it instead.
Interested in getting involved but unable to join on Saturday?
You can still take part – any contribution you make between now and then will help meet the 3 million goal.
If you have any questions about the challenge, please email Cochrane Crowd.
For more information on other ways to get involved: