As a common skin disease, acne vulgaris affects the physical, mental, and social well-being of millions of adolescents and young adults. A wide range of treatments for acne vulgaris are available, and topical topical benzoyl peroxide (BPO) has been recommended as a priority therapy to be used alone or combined with other topical or oral treatments, depending on acne severity. However, the benefits and harms of BPO have yet to be evaluated.

BPO comes in a gel or face wash, as a prescription medicine or sold over the counter at a lower strength, under well-known brand names such as Clean and Clear, Neutrogena and Clearasil.

The authors reviewed the evidence showing effects and safety of topical BPO, used alone or with other treatments.

Comparisons included an identical but inactive treatment, no treatment, or other active medications for treating acne.

The main outcomes of interest in this review were participant-reported acne improvement and withdrawal from the study due to side effects. More generally, the authors also considered the percentage of participants experiencing any side effects over the whole course of a trial.

The authors included 120 studies, comprising 29,592 men and women with mild to moderate acne; only 67% of studies reported participant age, which ranged between 18 and 30 years. Participants were treated for over eight weeks in nearly two-thirds of the trials.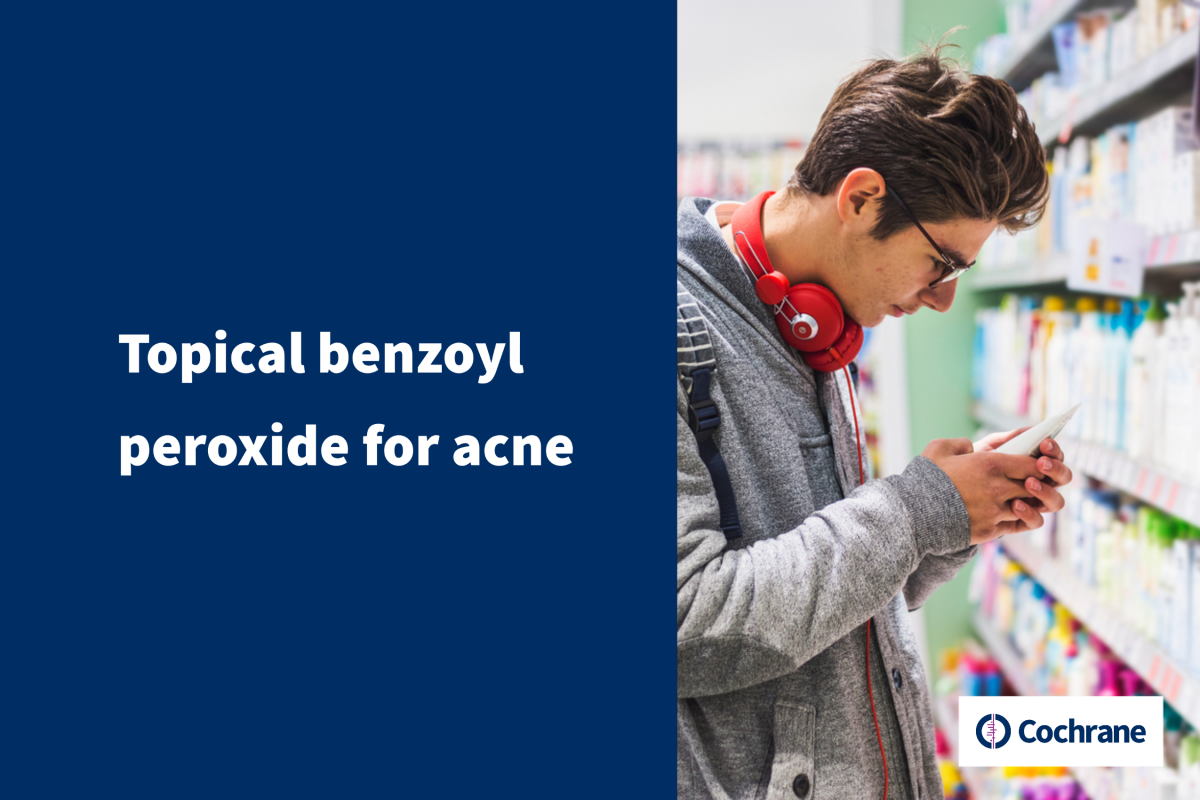 The review authors found low-certainty evidence to suggest that long-term (i.e. given for longer than eight weeks) BPO treatment may increase self-reported treatment success compared to placebo or no BPO treatment (three studies), but there may be little to no difference when BPO treatment is compared to adapalene (five studies) or clindamycin (one study).

Very low-certainty evidence means that we are uncertain if BPO leads to more side effects among participants receiving medium- to long-term BPO than among those given no treatment/placebo (21 studies), adapalene (seven studies), erythromycin (one study), or salicylic acid (one study).

Medium-term treatment with BPO may lead to increased risk of side effects when compared against clindamycin, but the effects of this treatment vary, so the treatment chosen may make little to no difference (six studies; moderate-certainty evidence). Side effects reported in these studies were usually mild to moderate, and the most common were local dryness, irritation, eczema, redness, pain at the site of application, and pruritus.