UN‐Habitat estimates that there are at least one billion people living in urban slums, that is, places in cities without adequate access to health care, clean water, and sanitation. One consequence of an inadequate diet is growth stunting, that is, very short stature for age. Stunting is associated with greater susceptibility to infection, cognitive (memory and thinking skills) and behavioral problems, and lower adult work performance and earnings.  Nutritional interventions to improve infant and young children's growth have not been comprehensively or systematically assessed within urban slums.
This Cochrane review included 15 studies involving 9261 children less than five years old and 3664 pregnant women. About 73% of children were less than one year old.
The interventions studied ranged and included maternal education; nutrient supplementation of mothers, infants, and children; improving nutrition systems; or a combination of these but not dietary modification.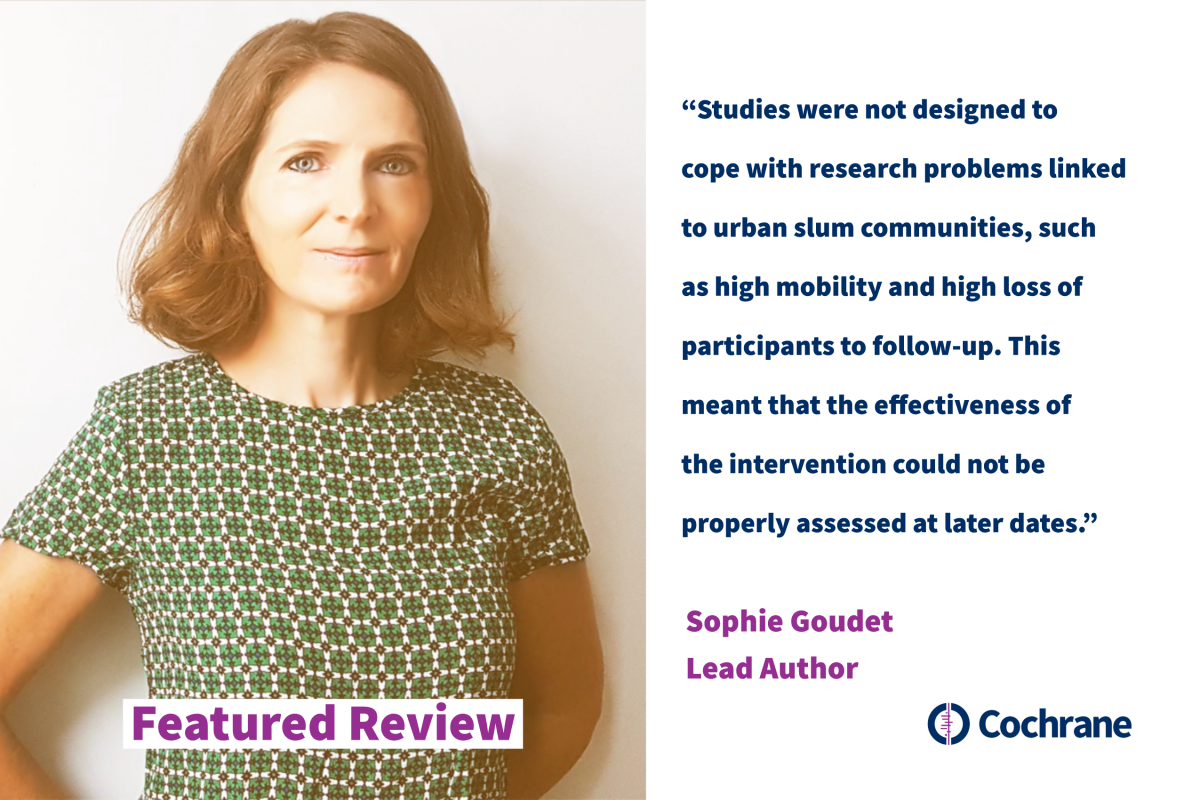 The reliability of the studies was very low to moderate overall because studies were not designed to cope with research problems linked to urban slum communities, such as high mobility and high loss of participants to follow‐up. This meant that the effectiveness of the intervention could not be properly assessed at later dates.
The authors concluded that the nutritional interventions reviewed had the potential to decrease stunting, based on evidence from outside of slum contexts; however, there was no evidence of an effect of the interventions included in this review as the evidence was considered as very low‐ to moderate‐certainty.
More evidence is needed of the effects of multi‐sectorial interventions, tackling the immediate and underlying causes of malnutrition at the individual, household and community levels , as well as the effects of 'up‐stream' practices and policies of governmental, non‐governmental organisations, and the business sector on nutrition‐related outcomes such as stunting.