The recently published Cochrane Review from the Bone, Joint and Muscle Trauma Group assessed the best-quality evidence for different treatments of wrist fractures in children.
 Wrist fractures are the most common bone injury in children. Most are buckle (or torus) fractures, where the bone surface bulges out. These minor fractures heal well. They are often treated with a wrist splint or a below-elbow plaster cast.

More serious fractures are where the bone breaks, generally resulting in displacement of the bone parts. Usually the bone is manipulated back into place ('reduction'), followed by cast immobilisation, often with an above-elbow cast including the elbow. When considered, surgery generally involves placing wires through the skin and into the bone (percutaneous wiring).
The review includes 30 studies with 2930 children. Most of the 14 comparisons made by the studies were tested in one study only. The review focussed on five key comparisons. The three comparisons involving children with buckle fractures compared a removable splint with a below-elbow cast (6 studies); a soft or elasticated bandage with a below-elbow cast (4 studies); and cast removal at home by parents versus at the hospital fracture clinic by clinicians (2 studies). The other two comparisons, which involved children with displaced fractures, compared below-elbow versus above-elbow casts (4 studies) and percutaneous wiring and above-elbow cast immobilisation versus above-elbow cast immobilisation alone (5 studies).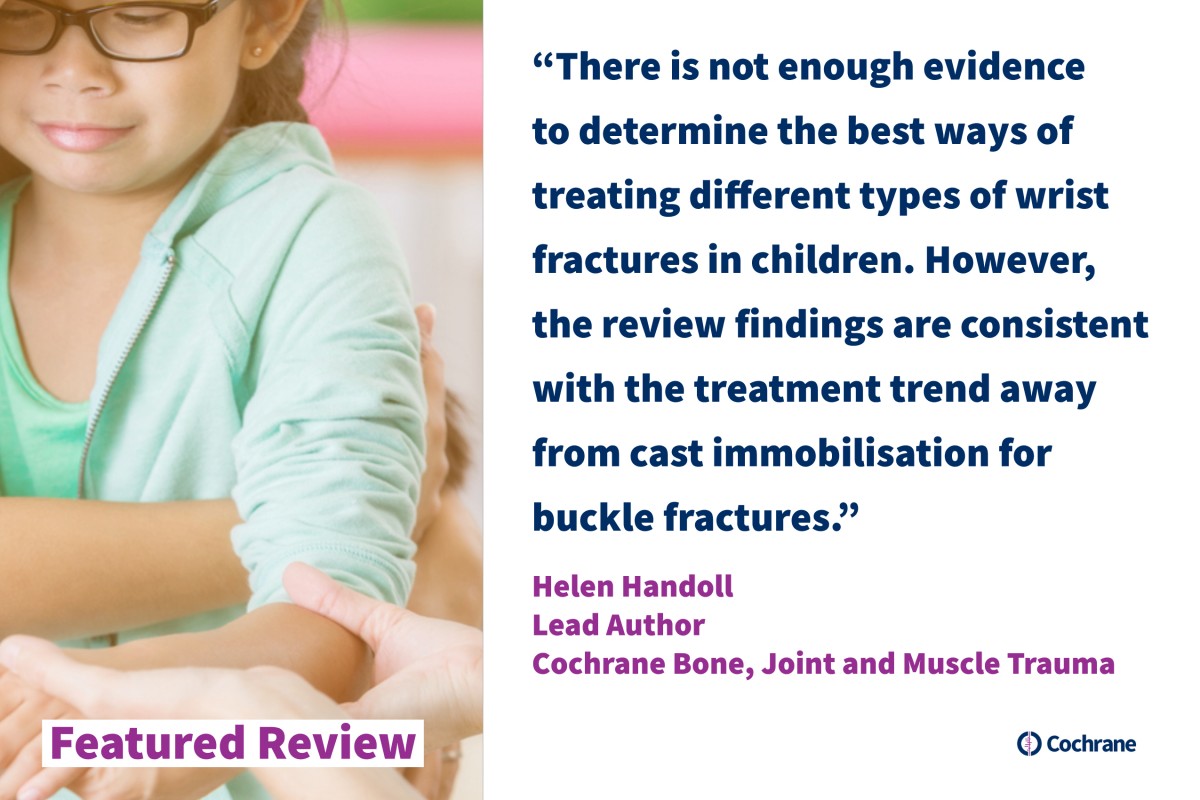 Lead author Helen Handoll concluded, "There is not enough evidence to determine the best ways of treating different types of wrist fractures in children. However, the review findings are consistent with the treatment trend away from cast immobilisation for buckle fractures."
Wednesday, December 19, 2018