A normal pregnancy lasts about 40 weeks (the gestation period) from the start of the woman's last menstrual period. If a pregnancy lasts too long, a woman and her clinician may wish to stimulate the woman's body to begin labour. This is called induction.
Babies may be at a greater risk of death, before or shortly after birth, after prolonged gestation. However, induction of labour may also have risks for mothers and their babies, especially if women are not ready to labour.
Current tests cannot predict whether babies would be better to stay inside their mother or whether labour should be induced to make the birth happen sooner. Many hospitals therefore have policies for how long pregnancies should continue.
This updated Cochrane systematic review examined whether inducing labour at or beyond 37 weeks' gestation, could reduce risks for the babies.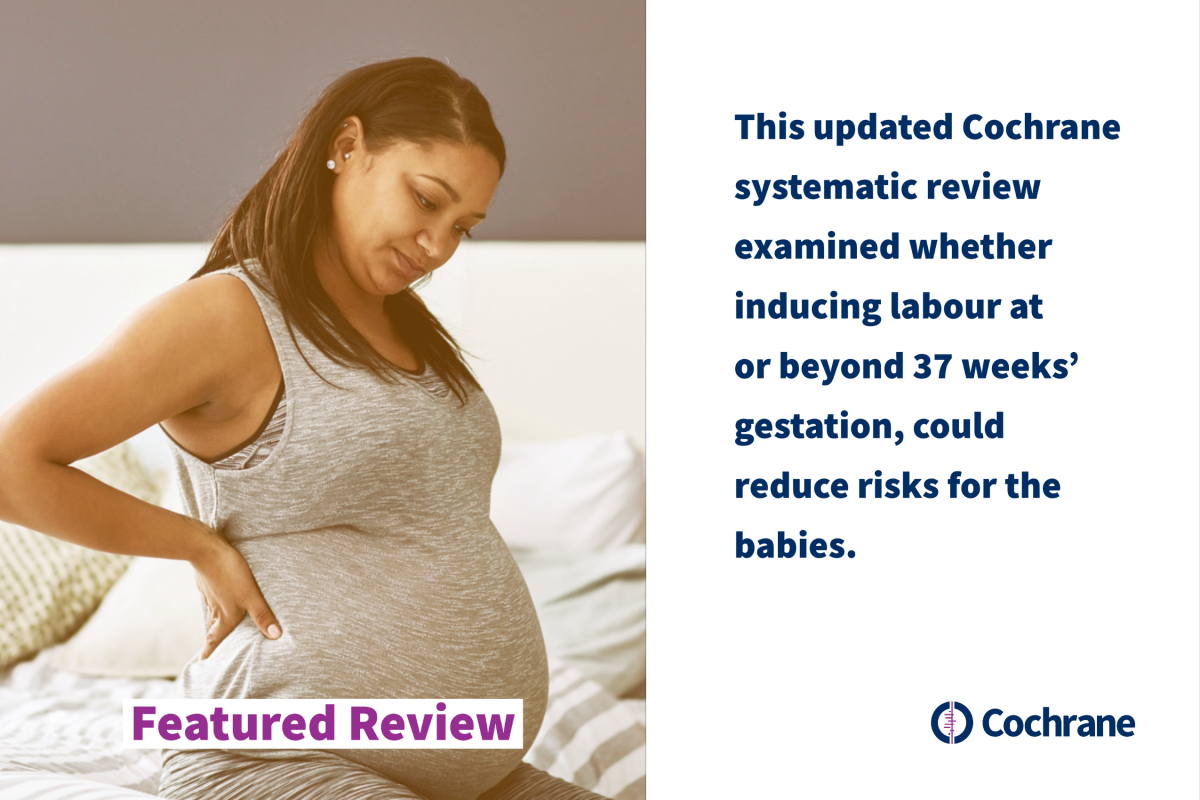 The studies
The authors identified 34 studies with more than 21,000 women that compared a policy to induce labour, usually after 41 completed weeks of gestation, with waiting for labour to start or waiting for a period before inducing labour, or both. The studies took place in Austria, Canada, China, India, Finland, Malaysia, Netherlands, Norway, Russia, Spain, Sweden, Thailand, Tunisia, Turkey, UK and USA.
Results
There were fewer deaths of babies in hospitals that had a policy to induce labour after a certain time compared with waiting for labour to start naturally. There were fewer admissions to the intensive care nursery and fewer low Apgar scores at five minutes after birth (a simple health test for babies) in the induction groups compared with waiting.
Fewer caesarean births were required with induction compared with waiting, with similar rates for assisted vaginal birth, whether induced or not.
The authors did not find any clear differences between waiting for labour to start naturally compared with a policy to induce labour at or later than 37 weeks in: the risks of mothers having trauma to their perineum; bleeding after birth; the length of mothers' stay in hospital; breastfeeding; babies having early abnormal neurological function (encephalopathy); or birth trauma.
None of the trials provided information on postnatal depression or child development.
Certainty of the evidence
Most included studies were well conducted and well reported. The authors' certainty (confidence) in the evidence is generally moderate to high.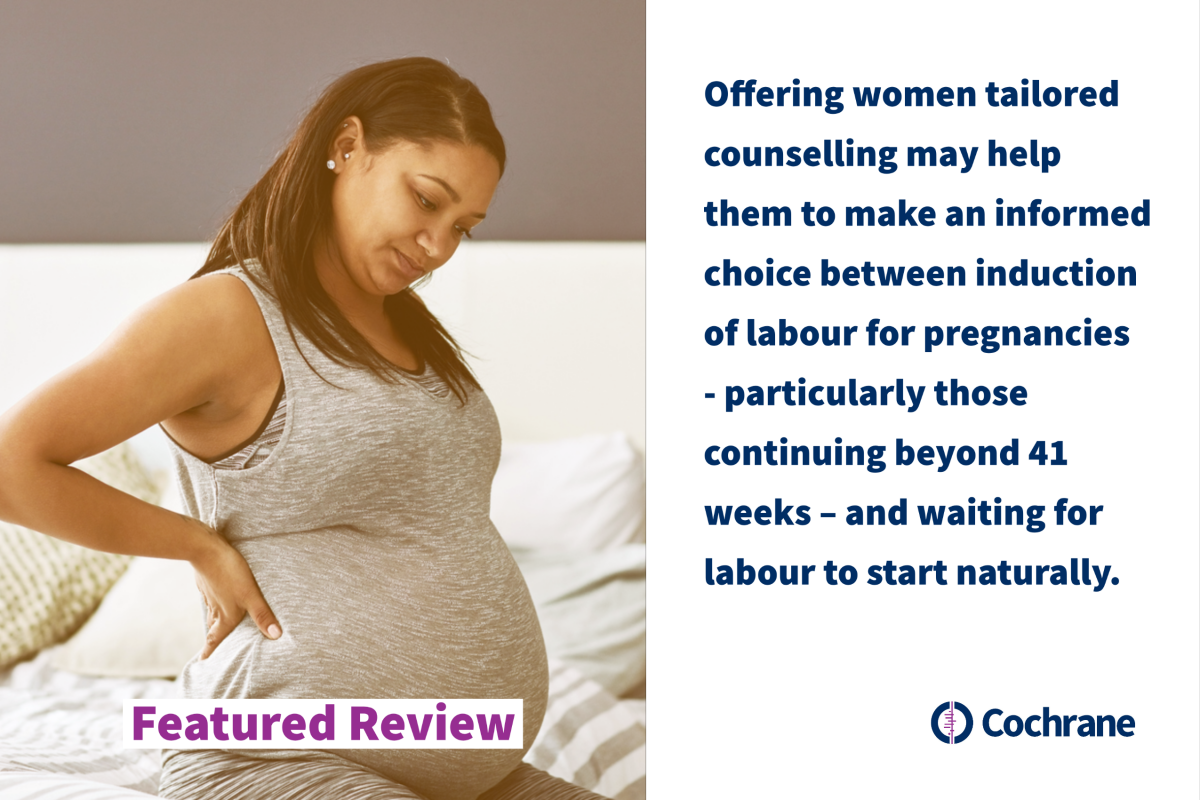 Key message from this review
A policy of labour induction compared with waiting for labour to start is associated with fewer deaths of babies and fewer caesarean sections; with no clear difference in assisted vaginal births. While the optimal time for induction in low-risk women is not yet clear, offering women tailored counselling may help them to make an informed choice between induction of labour for pregnancies - particularly those continuing beyond 41 weeks – and waiting for labour to start naturally, or waiting a specified time before inducing labour. Counselling needs to ensure that women's values and preferences are discussed.

The review includes evidence published up to 17 July 2019.