Preparing for and responding to global health emergencies: what have we learnt from COVID-19?
In this interview, Dr Karla Soares-Weiser introduces Cochrane Convenes, a virtual event that Cochrane is organizing from 5-8 October 2021. Cochrane Convenes will bring together key thought leaders from around the world to discuss the COVID-19 evidence response and develop recommendations to help prepare for and respond to future global health emergencies. 
Tell us about Cochrane Convenes.
Cochrane Convenes is an online event hosted by Cochrane, sponsored by WHO, and co-organised with COVID-END (COVID-19 Evidence Network to support Decision-making). Our objective is to bring together leaders from a diversity of disciplines and perspectives from across the world to explore and recommend the changes needed in evidence synthesis to prepare for and respond to future global health emergencies.
One of the outputs will be an Action Plan with recommendations to be presented to policy makers at the next World Health Assembly. Cochrane will also use the Action Plan to inform our own strategy and response to global health priorities and to advocate for change within the wider evidence synthesis community.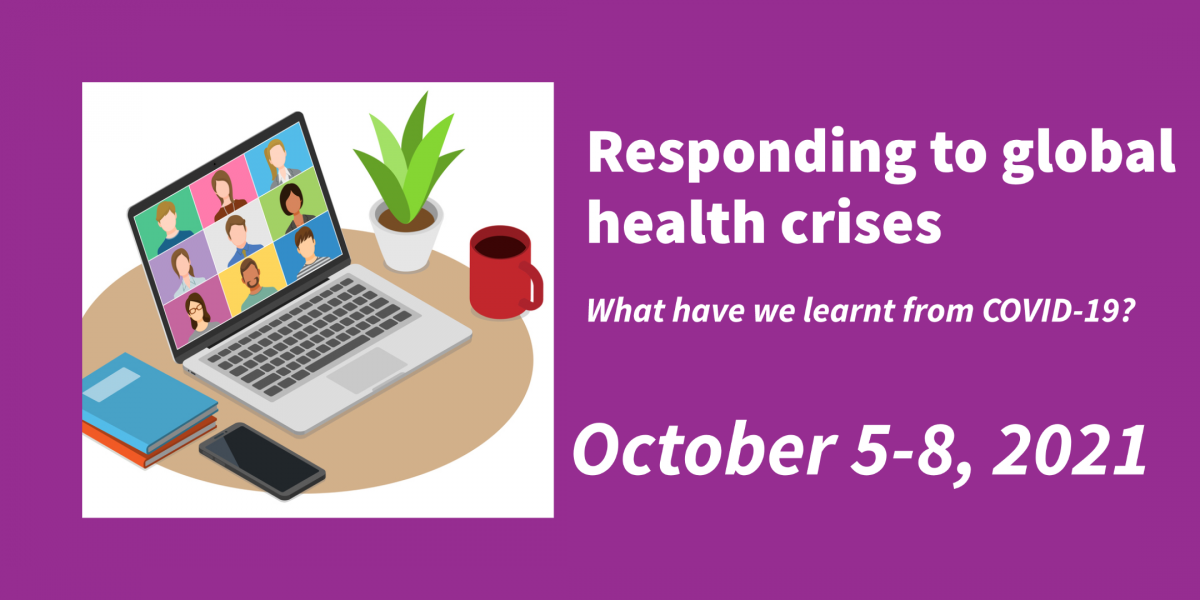 Why now?
"If not now, when?" The last 18 months have shown us the importance of collaboration, but we have also seen an increase in the amount of published research and how this may have contributed to misinformation and the politicization of health decision making as part of the infodemic. Evidence synthesis is more important than ever, but we need to understand the challenges to identify opportunities to respond better in the future. We know that the next pandemic is not a hundred years away. There are also longer-term crises to address, which have major impacts on people's health, including climate change and inequity. The COVID-19 pandemic has highlighted the importance of challenging global inequality. 
Why Cochrane?
The response to COVID-19 has emphasized the need for evidence to support decisions in health and social care. Cochrane has a wealth of expertise in preparing and maintaining evidence syntheses and our global community was central in our ability to respond to this crisis. Our unique perspective places us well to host these discussions. As a global community of evidence producers, we know we need to support WHO and its member states with the best possible evidence and guidance, to ultimately ensure that local decision-makers and frontline healthcare professionals have the information they need. Our collective challenge is to find the best way to do this.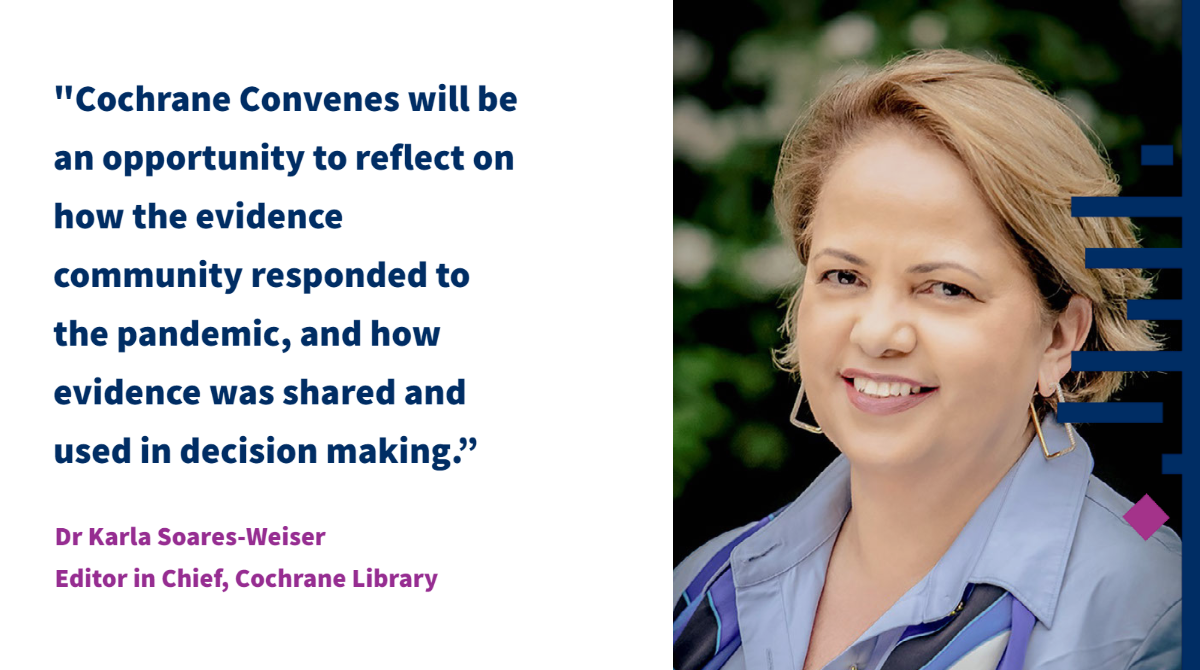 What themes will Cochrane Convenes  address?
It will be an opportunity to reflect on how the evidence community responded to the pandemic, and how evidence was shared and used in decision making. Perhaps most importantly, we will also discuss what worked and did not work - relating to both primary and secondary research - and what we should keep or change to make sure the world is better prepared to respond to future health emergencies.
Who is Cochrane Convenes for? 
The inaugural event will be organized into a series of invitation-only thematic roundtables, where recommendations will be discussed and developed, with some plenary sessions and personal experiences and stories from senior health professionals working on the frontline during the pandemic. We aim to include researchers; policy makers; and funders of research, primarily – because we hope the learnings and reflections bought about by this event will influence their decisions and ways of working in the future. We will also involve civil society and the public as the ultimate beneficiaries of good research and policy making – they will also help shape the agenda of this event and, in time, help hold the professionals to account.
What do you hope to achieve?
We want to create an environment for collaboration and the sharing of ideas on how we can be better prepared and aligned for future health emergencies. This support and advocacy will help build on strategic priorities but also identify ways that we can practically prepare – for example, identifying evidence gaps to inform future research as well as maintaining a database of evidence syntheses that can be available when needed . Awareness, advocacy and availability of high-quality and timely evidence will support a better response worldwide to inform improved health outcomes for all people. From Cochrane's perspective, we will embed what we learn in our future organizational strategy.