At the start of the COVID-19 pandemic, many countries implemented lockdowns or stay-at-home orders. Most dental services provided only emergency treatment so patients and dental professionals could stay safe. This left many people in pain or without access to care. As countries began to ease their lockdown restrictions, policy-makers and dental professionals wanted to know when and how best to reopen dental services. Cochrane Oral Health aimed to help them make decisions informed by evidence.
Cochrane Oral Health compiled research and international guidance about COVID-19 and dental services. They developed a webpage summarising relevant guidance documents for dental care. They targeted their materials to policy-makers who needed to make decisions about how dental practices could reopen.
Learn more about this collaborative effort to improve evidence-based decision making during COVID-19 in this short case story.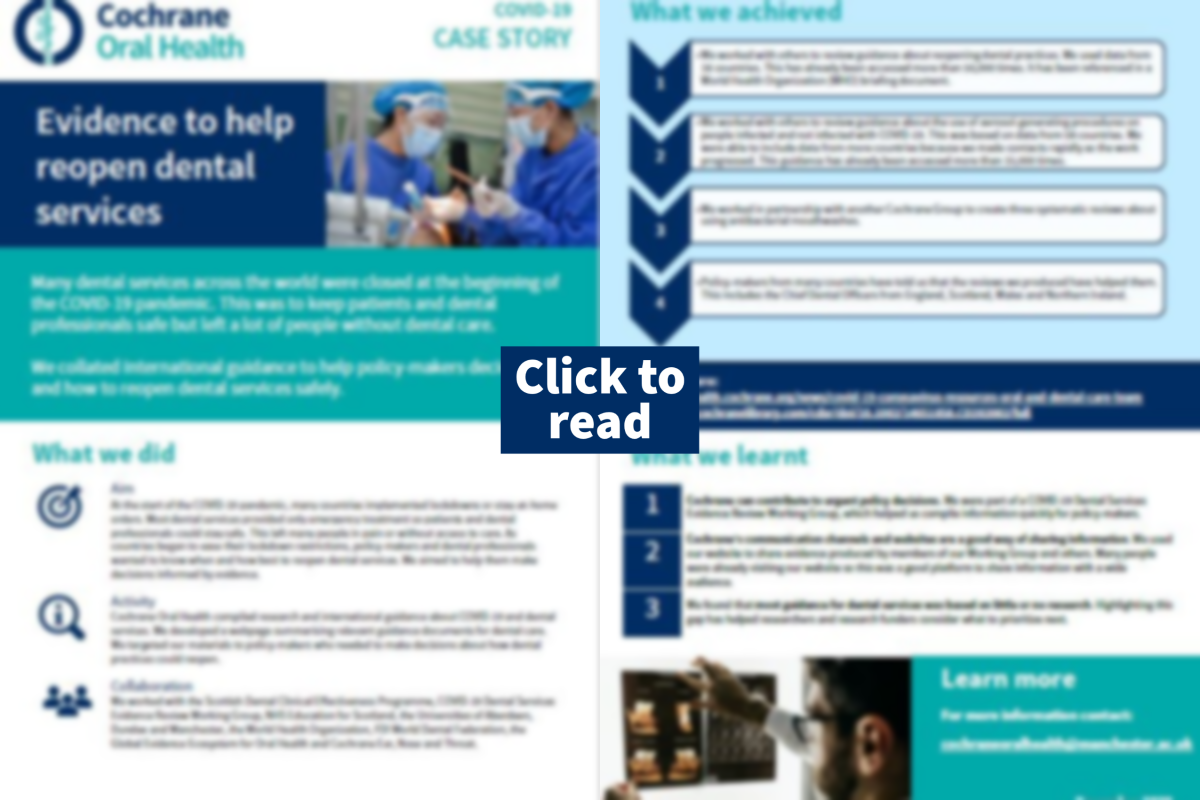 Tuesday, January 12, 2021