During the COVID-19 pandemic, people relied on research evidence to help make decisions that affected the health of millions. Cochrane had the skills and experience to draw together the research evidence. We needed to work more quickly than our usual systematic review process, which sometimes takes many months to search widely and assess research. Cochrane Methods Rapid Reviews group developed a way to create rapid reviews, which streamlined our processes to create high-quality reviews very quickly.

In March 2020, the Cochrane Methods Rapid Reviews group launched guidance about how to undertake a rapid review. This group will continue to develop guidance as we learn more about the most efficient and useful approaches. They also introduced new systems to produce rapid reviews about COVID-19 quickly and provided advice and training to teams conducting rapid reviews, living evidence mapping and living systematic reviews.
Read more about what this group accomplished and learnt in the process in this short case story.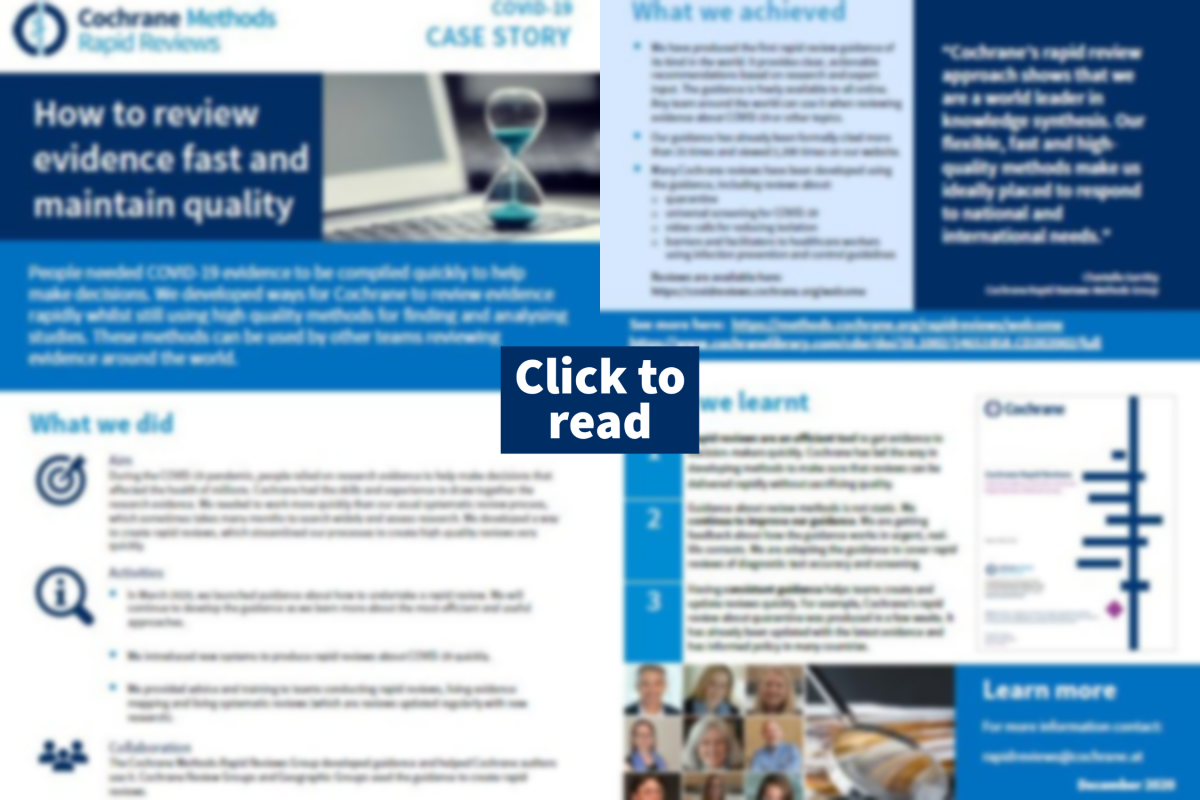 Wednesday, January 13, 2021