Cochrane is made up of 11,000 members and over 67,000 supporters come from more than 130 countries, worldwide. Our volunteers and contributors are researchers, health professionals, patients, carers, people passionate about improving health outcomes for everyone, everywhere.
Getting involved in Cochrane's work means becoming part of a global community. The Cochrane International Mobility programme connects successful applicants with a placement in a host Cochrane Group, learning more about the production, use, and knowledge translation of Cochrane reviews. The prgramme offers opportunities for learning and training not only for participants but also for host staff.
In this series, we profile those that have participated in the Cochrane International Mobility Program and learn more about their experiences.

Name: Marlide Jukema
Location: Amsterdam, the Netherlands
Cochrane International Mobility location: Cochrane Sweden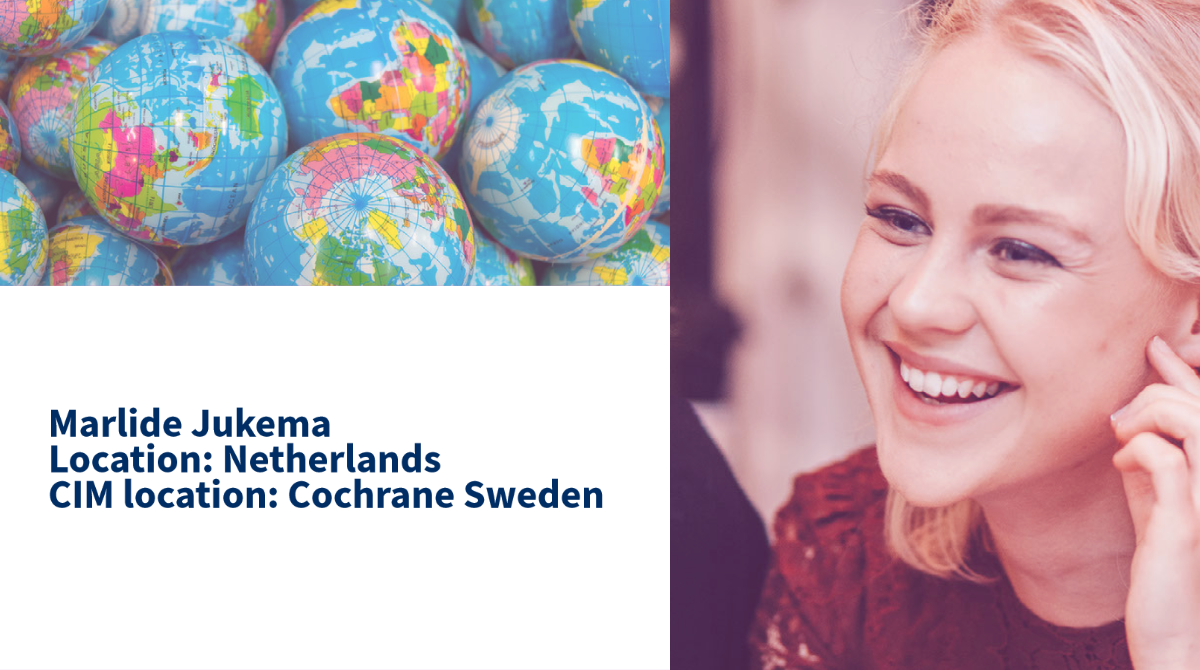 How did you first learn about Cochrane?
When I was searching for an interesting place for my master's scientific internship I got in contact with Jos Verbeek, Coordinating Editor at Cochrane Work. He kindly redirected me to Matteo from Cochrane Sweden and it took off from there!

What was your experience with Cochrane International Mobility?
It's been a great experience in many different aspects. I arrived with very little research skills, but they developed so quickly once I was in Sweden. Besides the research skills, I also really grew in my role as a researcher, meaning working with an international team, developing confidence, but also admitting when you get stuck and have to discuss matters with the team. At times it was quite challenging for me since I had no prior experience with the topic. However, I received so much guidance and support from Dr. Matteo. Having such a genuine caring and inspirational supervisor was an unexpected highlight of my stay.

What are you doing now in relation to your Cochrane International Mobility experience?
When I came back to the Netherlands I joined a systematic review in neonatology led by Cochrane Sweden, which I am currently contributing to. It's a good opportunity to apply my new obtained skills and develop them further.

Do you have any words of advice to anyone conserving a Cochrane International Mobility experience?
If you are interested in the world of systematic reviews, let this be your sign to go for it!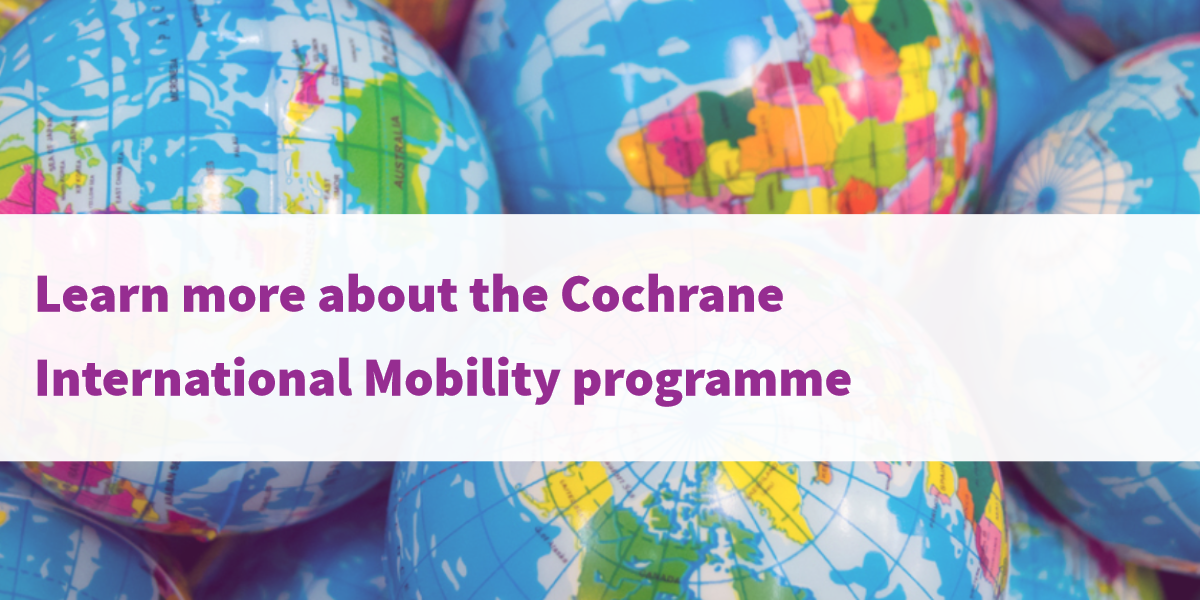 Wednesday, February 17, 2021