Cochrane is made up of 11,000 members and over 67,000 supporters come from more than 130 countries, worldwide. Our volunteers and contributors are researchers, health professionals, patients, carers, people passionate about improving health outcomes for everyone, everywhere.
Getting involved in Cochrane's work means becoming part of a global community. The Cochrane International Mobility programme connects successful applicants with a placement in a host Cochrane Group, learning more about the production, use, and knowledge translation of Cochrane reviews. The prgramme offers opportunities for learning and training not only for participants but also for host staff.
In this series, we profile those that have participated in the Cochrane International Mobility Program and learn more about their experiences.

Name: Marina Macchi
Location: Milan, Italy
Cochrane International Mobility location: Cochrane Sweden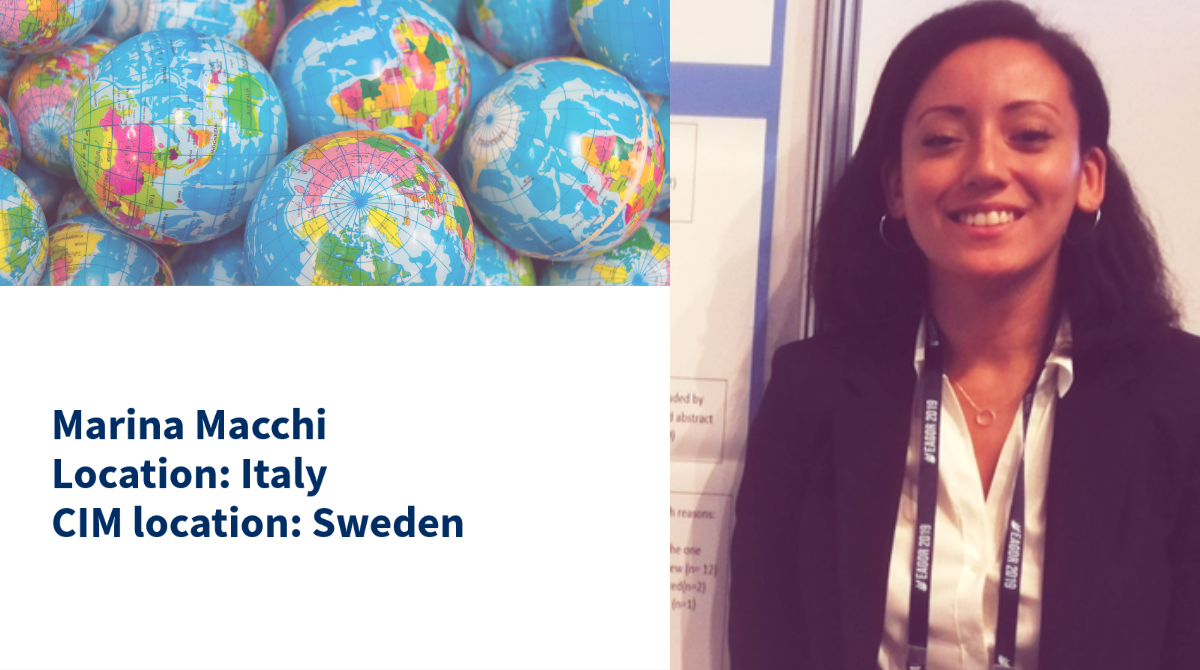 How did you first learn about Cochrane?
During my medical school years, I used to read Cochrane reviews, then I started to use some of its online learning tools on research and in particular systematic reviews. One day I saw an online post about the Cochrane International Mobility (CIM) programme and after contacting an Italian student who recently had this experience, I wrote to the Cochrane Sweden supervisor to declare my interest. Unfortunately, a few weeks later COVID19 happened, thus we decided to start the programme virtually.
What was your experience with Cochrane International Mobility?
I had the opportunity to attend webinars and online training courses both on the Cochrane method and on pediatric topics. I also participated in the Cochrane review update on salbutamol for transient tachypnea of the newborn with Matteo Bruschettini and a team of Italian neonatologists. In each step of the review I was supported by an expert reviewer and I definitely learned a lot. I think that this demonstrates how useful technology can be, specially in particular situations!
What are you doing now in relation to your Cochrane International Mobility experience?
We have submitted the Cochrane review update for publication and in the meanwhile I am still attending online webinars. There is always something new to learn!
Do you have any words of advice to anyone conserving a Cochrane International Mobility experience?
I highly recommend you doing this experience. For medical students, it is often difficult to join research projects and find tutors who teach you with passion and dedication, but through the CIM I could  learn and get passionate about research like never before. It is also a unique experience that allows you to work with doctors from other countries and see other points of view.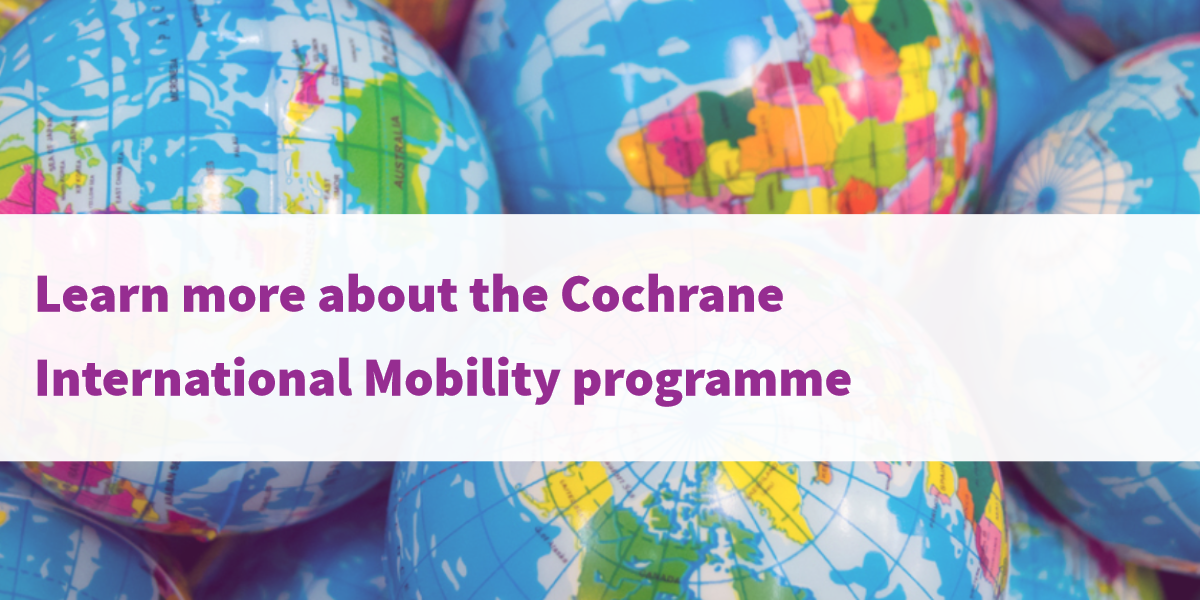 Wednesday, September 2, 2020