Cochrane is made up of 11,000 members and over 67,000 supporters come from more than 130 countries, worldwide. Our volunteers and contributors are researchers, health professionals, patients, carers, people passionate about improving health outcomes for everyone, everywhere.
Getting involved in Cochrane's work means becoming part of a global community. The Cochrane International Mobility programme connects successful applicants with a placement in a host Cochrane Group, learning more about the production, use, and knowledge translation of Cochrane reviews. The prgramme offers opportunities for learning and training not only for participants but also for host staff.
In this series, we profile those that have participated in the Cochrane International Mobility Program and learn more about their experiences.

Name: Lea Styrmisdóttir
Location: Stockholm, Sweden
CIM location: Cochrane Argentina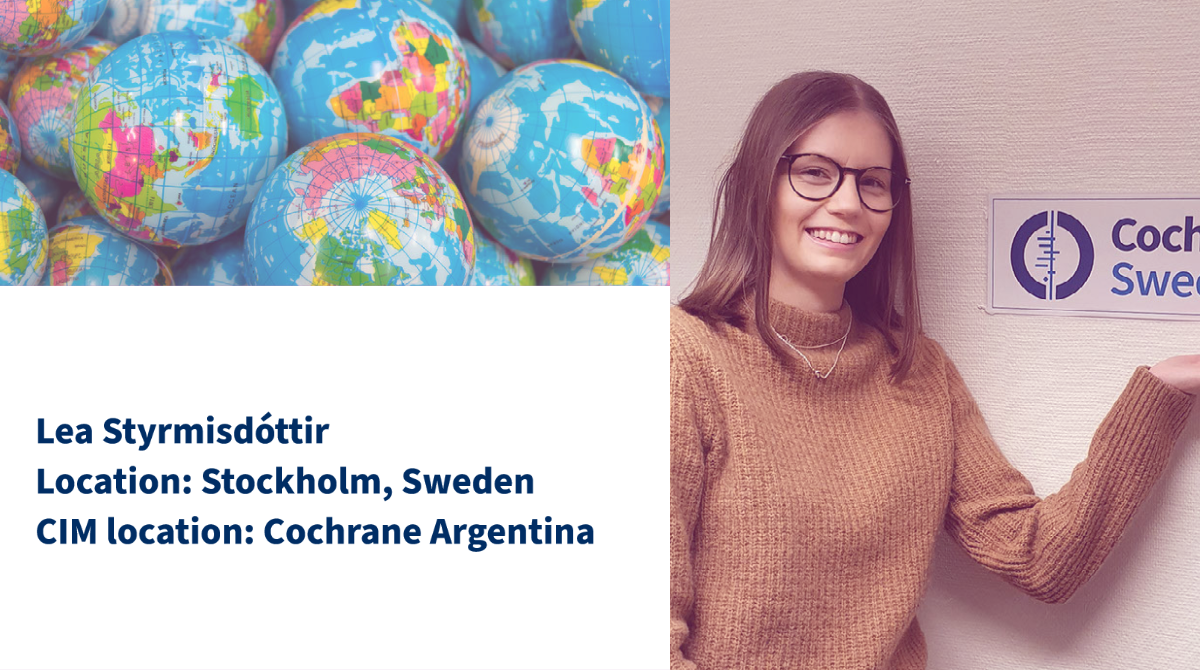 How did you first learn about Cochrane?
I first learned about Cochrane during my medical studies, the Cochrane Interactive Learning modules are an integrated part of the medical programme in Lund, Sweden.

What was your experience with Cochrane International Mobility?
I did a virtual exchange with Cochrane Argentina. I was part of writing a review on the effect of palivizumab, a monoclonal antibody, on respiratory syncytial virus (RSV) infection in children. This was also the subject of my master thesis. Through CIM, I took part in different webinars and trainings, learning more about the Cochrane methodology. I had a great experience with CIM and I am glad I had the opportunity to work with such driven and talented people.

What are you doing now in relation to your Cochrane International Mobility experience?
I presented my master thesis in January earlier this year. The review about palivizumab for RSV infection was recently published. I have continued my work at Cochrane Sweden after CIM and I am now working on another review about systemic opioid regimens for postoperative pain in neonates together with two other Cochrane members that previously have been a part of the CIM programme. I am also hoping to do more work with Cochrane in the future.  

Do you have any words of advice to anyone considering a Cochrane International Mobility experience?
If you are interested in evidence-based medicine and want to get to know other researchers around the world, you should definitely take part in the CIM programme!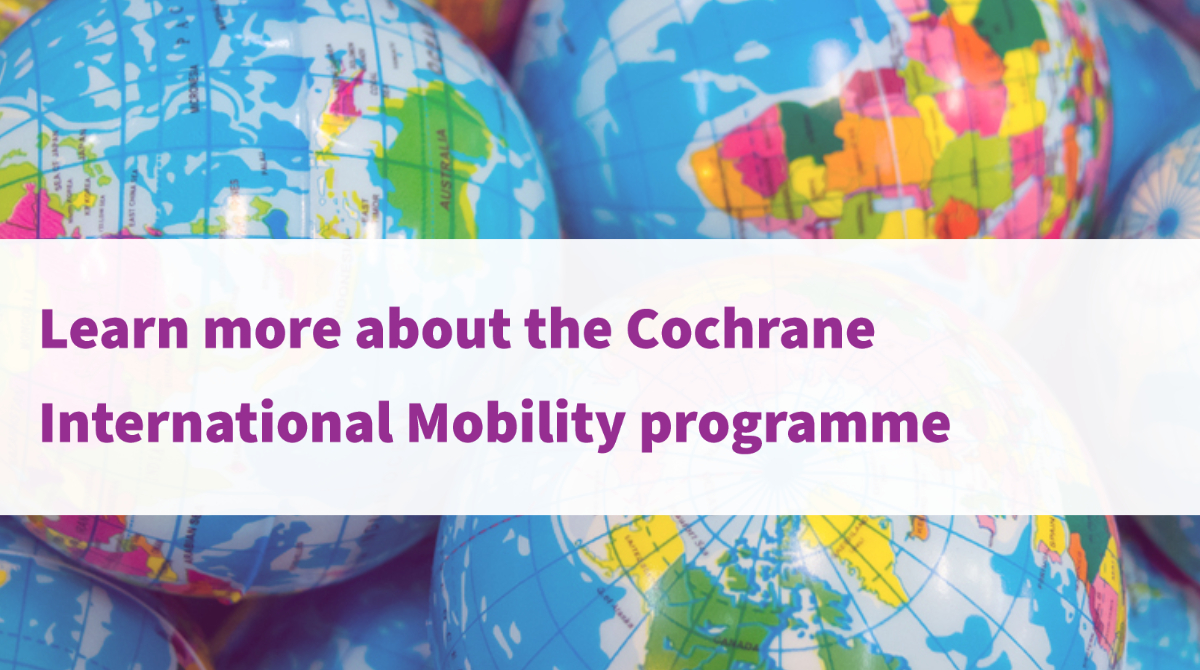 Monday, December 13, 2021