Cochrane is made up of 11,000 members and over 67,000 supporters come from more than 130 countries, worldwide. Our volunteers and contributors are researchers, health professionals, patients, carers, people passionate about improving health outcomes for everyone, everywhere.
Getting involved in Cochrane's work means becoming part of a global community. The Cochrane International Mobility programme connects successful applicants with a placement in a host Cochrane Group, learning more about the production, use, and knowledge translation of Cochrane reviews. The prgramme offers opportunities for learning and training not only for participants but also for host staff.
In this series, we profile those that have participated in the Cochrane International Mobility Program and learn more about their experiences.

Name: Emma Persad
Location: Austria
Cochrane International Mobility location: Cochrane Sweden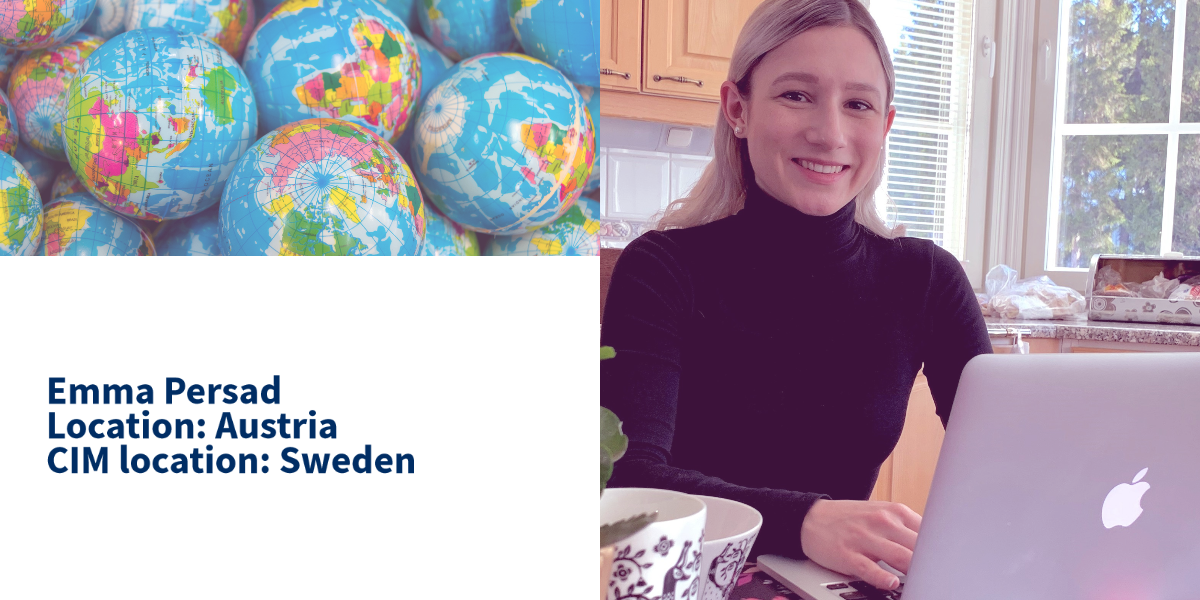 How did you first learn about Cochrane?
Cochrane Austria is fortunately located on campus at the Department of Evidence-based Medicine and Evaluation at Danube University Krems. Due to the convenience of having the Centre so close and the importance of teaching evidence-based medicine to medical students, Cochrane's methods, work, and strict standards have been taught extensively since the first year of the program.
What was your experience with Cochrane International Mobility?
I mentioned my interest in pursuing neonatology with the Cochrane Austria team and they recommended contacting Cochrane Sweden to see if they had any projects I could get involved in, as a large part of their focus is on neonatology. Cochrane Austria had also hosted a student from Cochrane Sweden in 2017, so I was aware of the CIM program and the unique opportunity it presented. I was lucky enough to get involved in a new project focused on minimizing blood loss in neonates with an international and multi-disciplinary team and we've been working hard on it for the last few months. Due to my full-time studies and the current COVID-19 situation, I haven't had the chance to visit the Centre yet, but I hope to do so in the near future.
What are you doing now in relation to your Cochrane International Mobility experience?
We are still working on the review and meeting regularly online as we've all been forced to work from home. Luckily, completing a virtual CIM term has been very easy with the support of the team and the access we have to technology. After this review is done, I hope to continue collaborating with Cochrane Sweden on neonatology reviews and stay involved in Cochrane throughout my career.
Do you have any words of advice to anyone conserving a Cochrane International Mobility experience?
It is so important for any health professional to have experience with both research and clinical work, and Cochrane is the ideal place to gain insight into high-quality research and evidence-based medicine. Working with such an international and professionally like-minded team has been an incredibly inspiring experience and anyone considering participating in CIM should go for it!