Cochrane is made up of 11,000 members and over 67,000 supporters come from more than 130 countries, worldwide. Our volunteers and contributors are researchers, health professionals, patients, carers, people passionate about improving health outcomes for everyone, everywhere.
Getting involved in Cochrane's work means becoming part of a global community. The Cochrane International Mobility programme connects successful applicants with a placement in a host Cochrane Group, learning more about the production, use, and knowledge translation of Cochrane reviews. The prgramme offers opportunities for learning and training not only for participants but also for host staff.
In this series, we profile those that have participated in the Cochrane International Mobility Program and learn more about their experiences.

Name: Astrid Modiano Hedenmalm
Location: Lund, Sweden
Cochrane International Mobility location: Utrecht, Netherlands with Cochrane Netherlands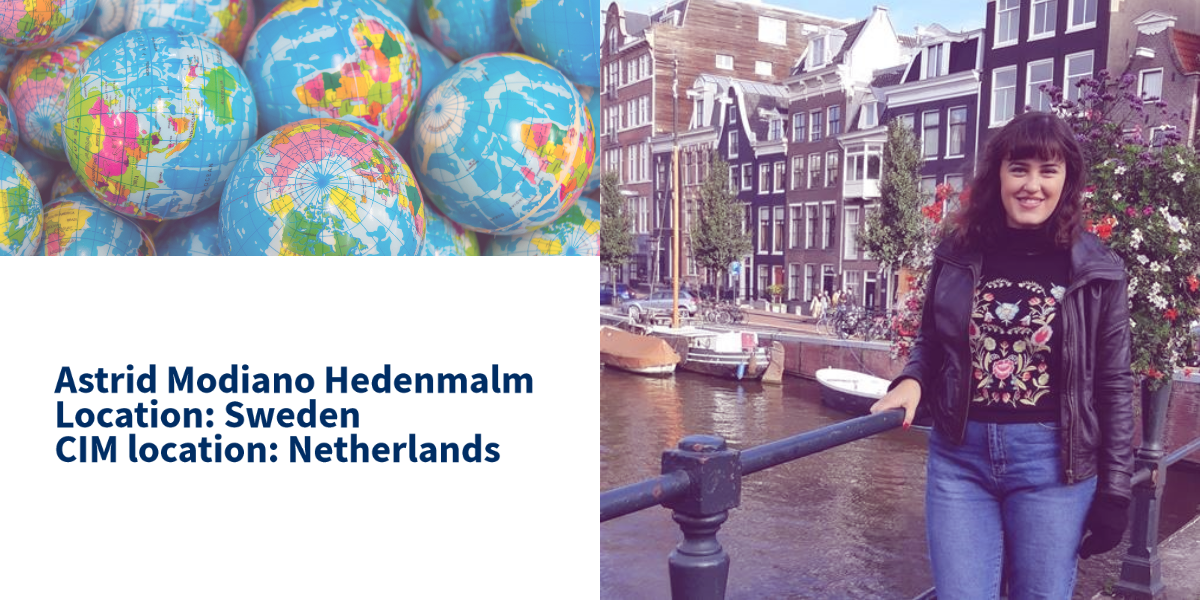 How did you first learn about Cochrane?
I did not have any involvement with Cochrane before Cochrane International Mobility (CIM) programme. I was looking for a supervisor to do my master thesis with, and I saw a post on social media by an older medical student at Lund University who was promoting Cochrane as well as his supervisor there. After some e-mailing with the student, I got in touch with his supervisor at Cochrane Sweden, and half a year later I did CIM in the Netherlands.
What was your experience with Cochrane International Mobility?
I basically did a smaller version of my masters thesis, which was a Diagnostic Test Accuracy (DTA) review. Instead of going through each step entirely, I did just a little bit of each step of the review and got tutoring along the way. I also joined in on things that were happening at the center, like listening to other people present their research, and I attended a conference that took place when I was there. Through CIM I made contacts who continued to help me out with my thesis through e-mails and teleconferences when I was back in Sweden.
What are you doing now in relation to your Cochrane International Mobility experience?
I have finished my thesis, and now we are in the process of editing it in order to submit a manuscript to a journal for publishing.
Do you have any words of advice to anyone conserving a Cochrane International Mobility experience?
If you are a medical student like me, and you mostly work clinically, I think you will get a lot out of this experience. As doctors, we will need to be updated on research in our fields, and for me this experience with CIM and writing my thesis with Cochrane has really improved my skills when it comes to critically appraising research.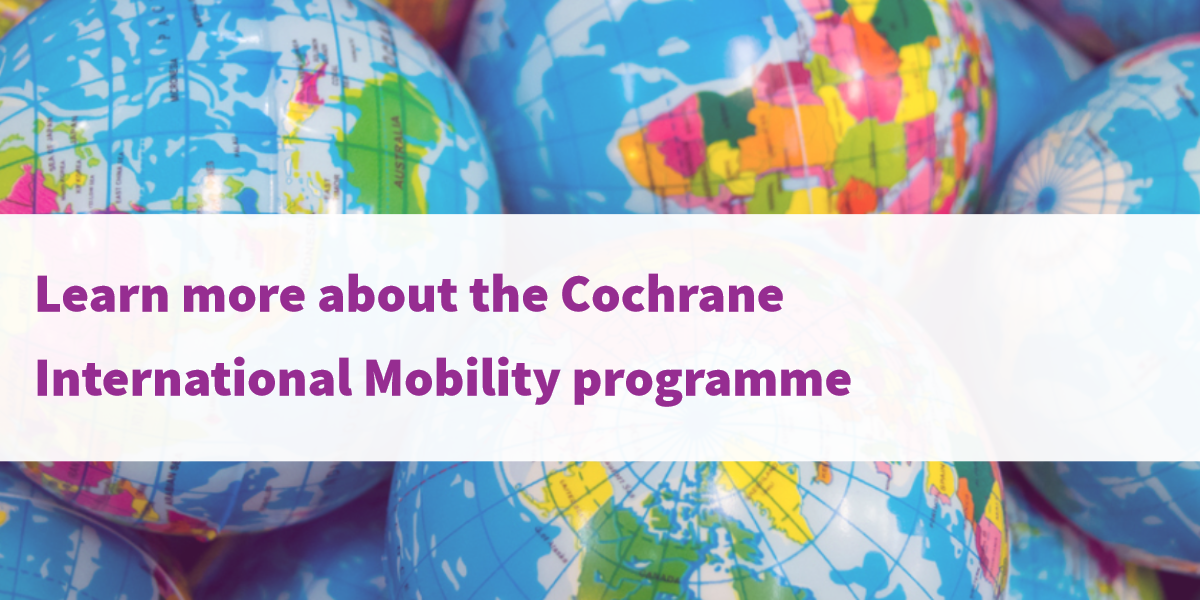 Tuesday, February 25, 2020