Representatives of four Cochrane Centres in Europe have signed an open letter to the European Medicines Agency (EMA) initiated by the German Institute for Quality and Efficiency in Health Care (IQWIG).

The letter – which Cochrane Austria, Cochrane France, Cochrane Germany and Cochrane Ireland have signed – calls on the EMA to publish clinical study reports on all drugs and vaccines for COVID-19 in full and immediately on the date of marketing authorisation.

Clinical study reports (CSRs) are detailed study documents that pharmaceutical companies provide to regulators such as the EMA as part of the drug approval process. In these reports, which are often thousands of pages long, manufacturers document in detail their clinical studies on the efficacy and risks of new active ingredients. CSRs also contain details on the design, methods and results of the study, down to the level of anonymised data of individual study participants. CSRs are therefore by far the most comprehensive information about a clinical trial.

The open letter, addressed to EMA Executive Director Prof Guido Rasi, highlights how the international research community has joined forces to identify or develop, test and evaluate drugs and vaccines to combat the pandemic. It states: "To assess these products further and to accelerate the development of additional products, the fast and full public availability of the information submitted to regulators is of utmost importance. In recent years, the EMA has been a pioneer in data transparency among regulatory agencies. It is exactly this transparency that is currently needed".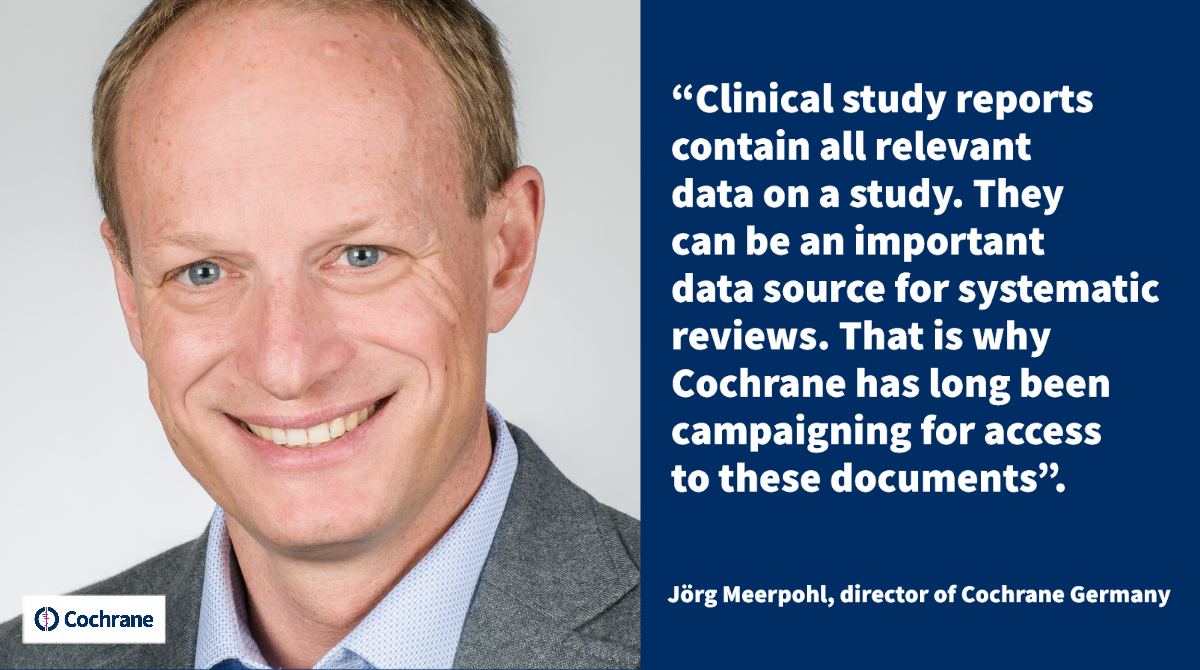 Jörg Meerpohl, who signed the letter as director of Cochrane Germany and the Institute for Evidence in Medicine at the University Hospital of Freiburg, said: "Clinical study reports contain all relevant data on a study. They can be an important data source for systematic reviews. That is why Cochrane has long been campaigning for access to these documents".

"In the current pandemic, great hopes are placed on research and industry to develop rapidly effective drugs for the treatment of COVID-19 and safe vaccines against infection with the causative virus SARS-CoV-2. In order for clinical research on COVID-19 to be independently reviewed and evaluated, transparency is needed regarding planned and conducted studies and access to the detailed study results. This includes access for independent scientists to clinical study reports".

The EMA has recently launched an accelerated approval procedure for the antiviral drug remdesivir.