The 8th May was a hub of excitement at the University of Split School of Medicine as members of Cochrane Croatia were getting ready to host their 11th Annual Croatian Cochrane Symposium. This year's CroCoS was co-organised with the Social Sciences and Humanities Faculty of the University of Split, represented by Assist. Prof. Darko Hren.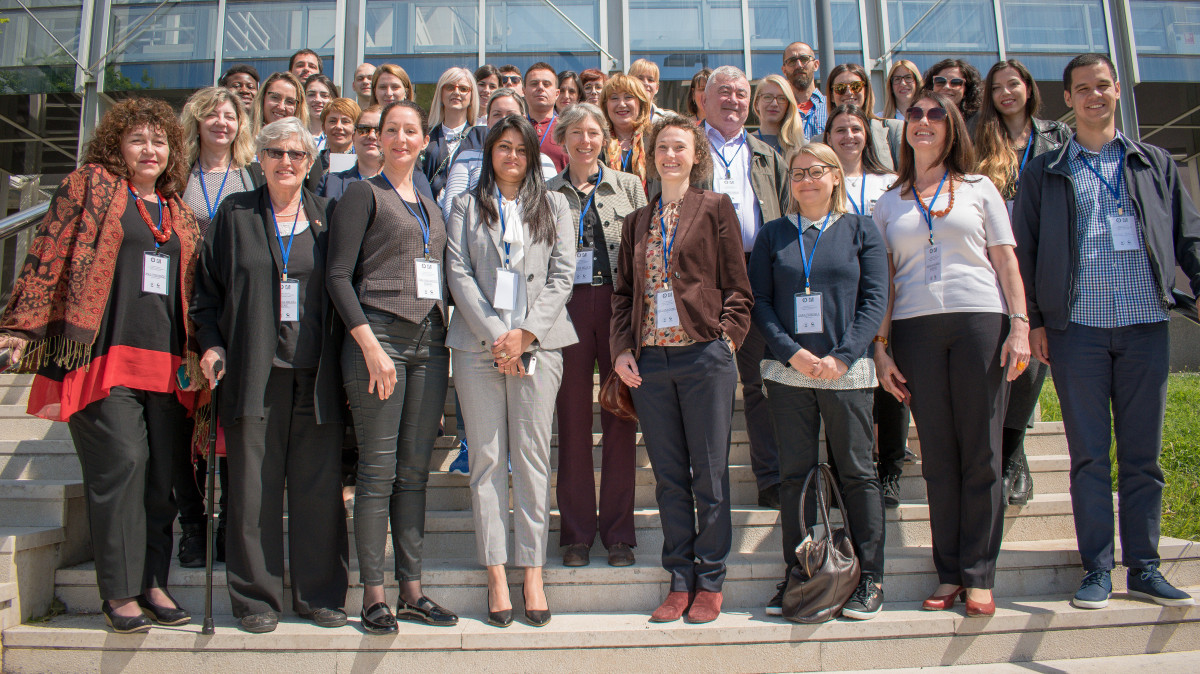 Thanks to collaboration between Prof. Ana Marušić, Research Coordinator for Cochrane Croatia, and member of Cochrane's Scientific Committee, and Howard White, CEO of Campbell Collaboration, the 11th Croatian Cochrane Symposium was dedicated to systematic reviews in the social sciences. Over 50 participants from all over Croatia and neighbouring Bosnia and Herzegovina had the opportunity to hear about the work of Cochrane and Campbell in promoting positive social change through the production and use of evidence synthesis.
Vivian Welch, Editor-in-Chief of the Campbell Library, Co-Director Cochrane Campbell Global Ageing and Co-convenor, Campbell-Cochrane Equity Methods Group described the many ways in which both organisations strive to create 'better evidence for a better world', with Campbell producing systematic reviews, plain language summaries and policy briefs in areas such as crime and justice, education, disability and social welfare. Ashrita Saran, Evidence Synthesis Officer for Campbell, presented the role of 'evidence and gap maps', as a visual form of knowledge brokering and a practical source of inspiration for needed research, both primary and secondary.
Helena Domeij, Project Manager and Dental Advisor, from the Swedish Agency for Health Technology Assessment and Assessment of Social Services (SBU), presented SBUs model of knowledge brokering. SBU is commissioned by the Swedish government to undertake systematic reviews within the areas of health care and social services. SBU was established in 1987 and today employs 80 people, whose main purpose is to assess interventions in healthcare and social services from a broad perspective, including medical, economic, ethical and social aspects.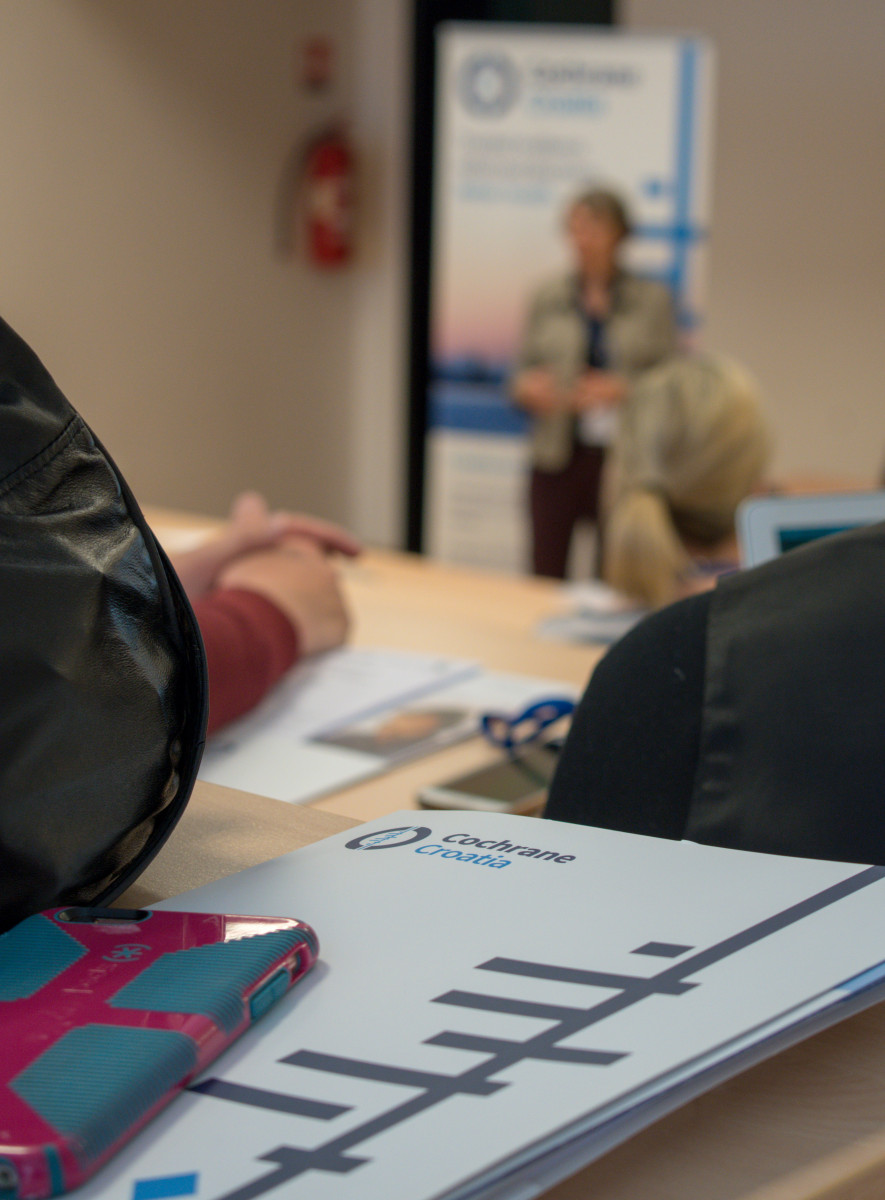 This year, participants also had the opportunity to learn about the 'why and how of scoping reviews'. This was presented by Keti Glonti, a PhD student in the 'Innovative Training Networks Horizon 2020 Project', who is undertaking a scoping review on the 'roles and tasks of peer reviewers in the manuscript review process in biomedical journals'. This was further illustrated by Dr Marin Viđak, a member of Cochrane Croatia, who presented the findings from his scoping review with a focus on promoting an ethical climate to prevent scientific misconduct.
Finally, Ivana Burić, from Split, shared her experience in conducting a systematic review as part of her PhD at the Radboud University in the Netherlands, on gene expression changes induced by meditation and related practices. Although sceptical at the outset when tasked with doing a systematic review, Ivana concluded her presentation by stating that doing systematic reviews is definitely worthwhile because ˝they get published well, can create new career opportunities and can be done for free!˝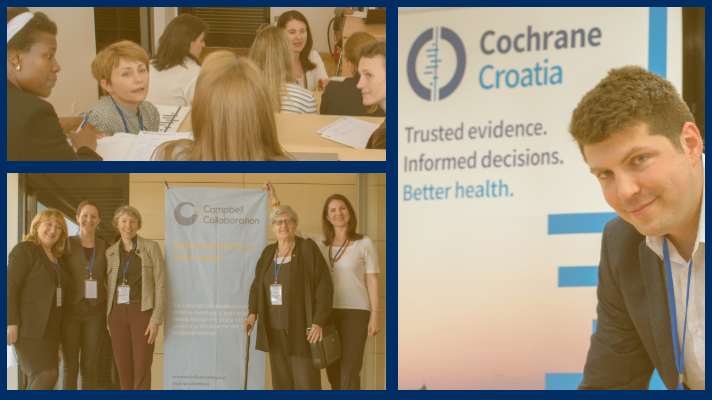 In the afternoon participants actively contributed to one of two round table discussion: 'Promoting use of research synthesis for policy and practice' or 'Incentivizing researchers to do systematic reviews'. Many great ideas were heard and will hopefully be put into practice. Finally, as is tradition, two training workshops were offered to symposium participants, one on creating evidence and gap maps and the other on conducting systematic reviews.
The symposium would not have been possible without the generous support of the University of Split School of Medicine, MiRoR Horizon 2020 Project and the City of Split.
Irena Zakarija-Grković
Co-Director, Cochrane Croatia