World Kidney Day, held on March 14, is a global campaign aimed at raising awareness of the importance of our kidneys.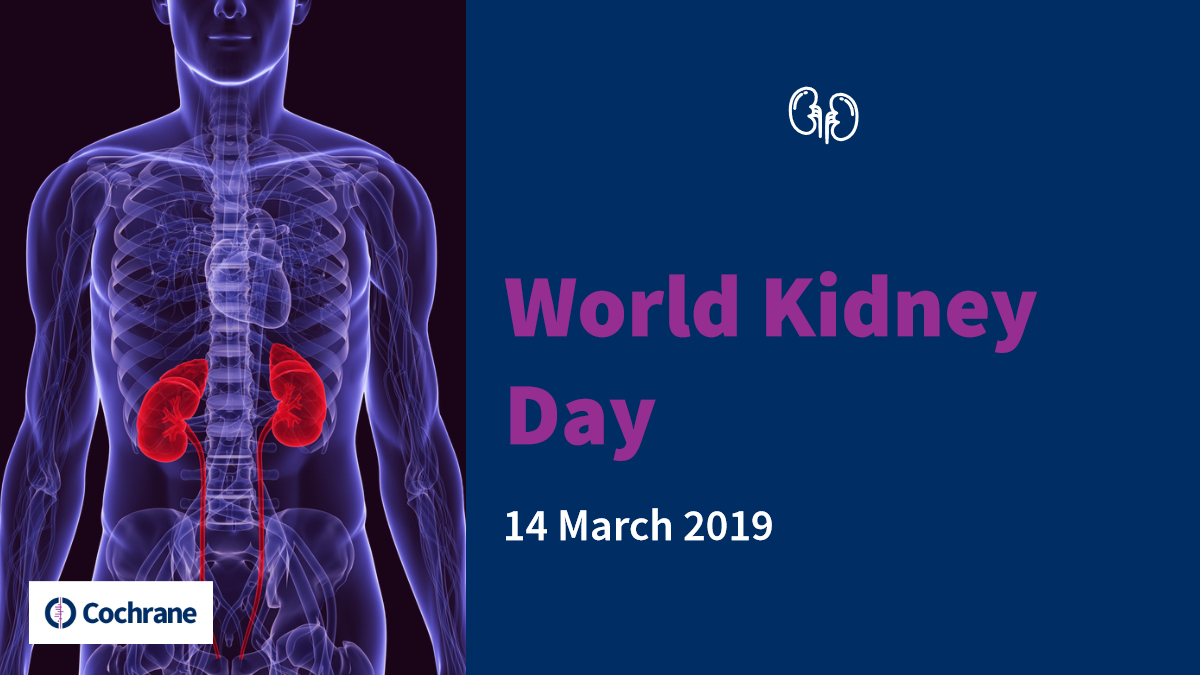 Cochrane Kidney and Transplant  is concerned with the evaluation of care relevant to patients with kidney disease and the means of managing problems associated with interventions (chronic care, prevention, treatment, rehabilitation, and side effects of medication).
Cochrane Kidney and Transplant, one of 53 Cochrane review groups that produce and disseminate systematic reviews of research on healthcare interventions, is helping provide reliable evidence to improve health outcomes.
More information:
For more information about Cochrane reviews and the work of Cochrane Kidney Transplant, please visit the Cochrane Kidney and Transplant website. To learn how you can contribute to the work of Cochrane as a citizen scientist, you can visit the Join Cochrane section of our website.