In North America and elsewhere, February is  marked as 'Heart Month' - a time to bring attention to the importance of cardiovascular health, and what we can to reduce our risk of cardiovascular disease.
The Cochrane Heart Group was established in 1998. Its  aim is to prepare, maintain and promote the access of systematic reviews of the effect of interventions for treating ischaemic and all other heart diseases and preventing cardiovascular diseases. They have over 30 editors and nearly 1,000 authors. Their wide membership includes clinicians, researchers, and healthcare consumers who share an interest in generating reliable, up-to-date evidence relevant to the prevention, treatment and rehabilitation of particular heart problems.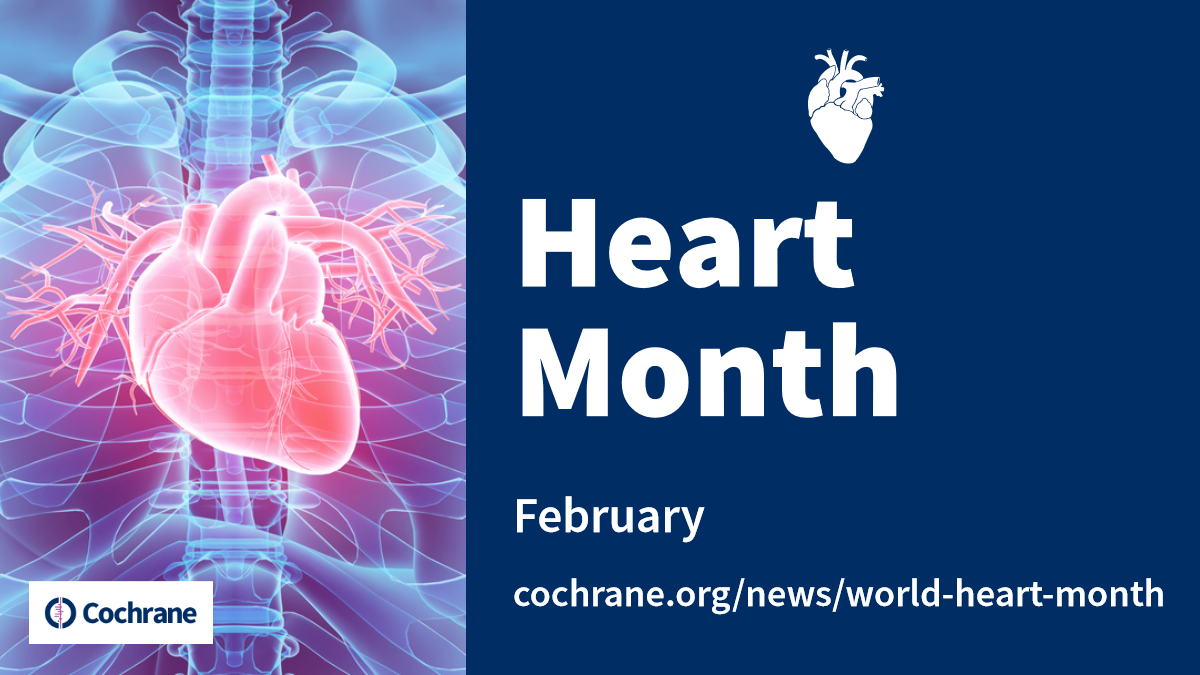 To celebrate Heart Month, we have collated a selection of some recent featured Cochrane Reviews: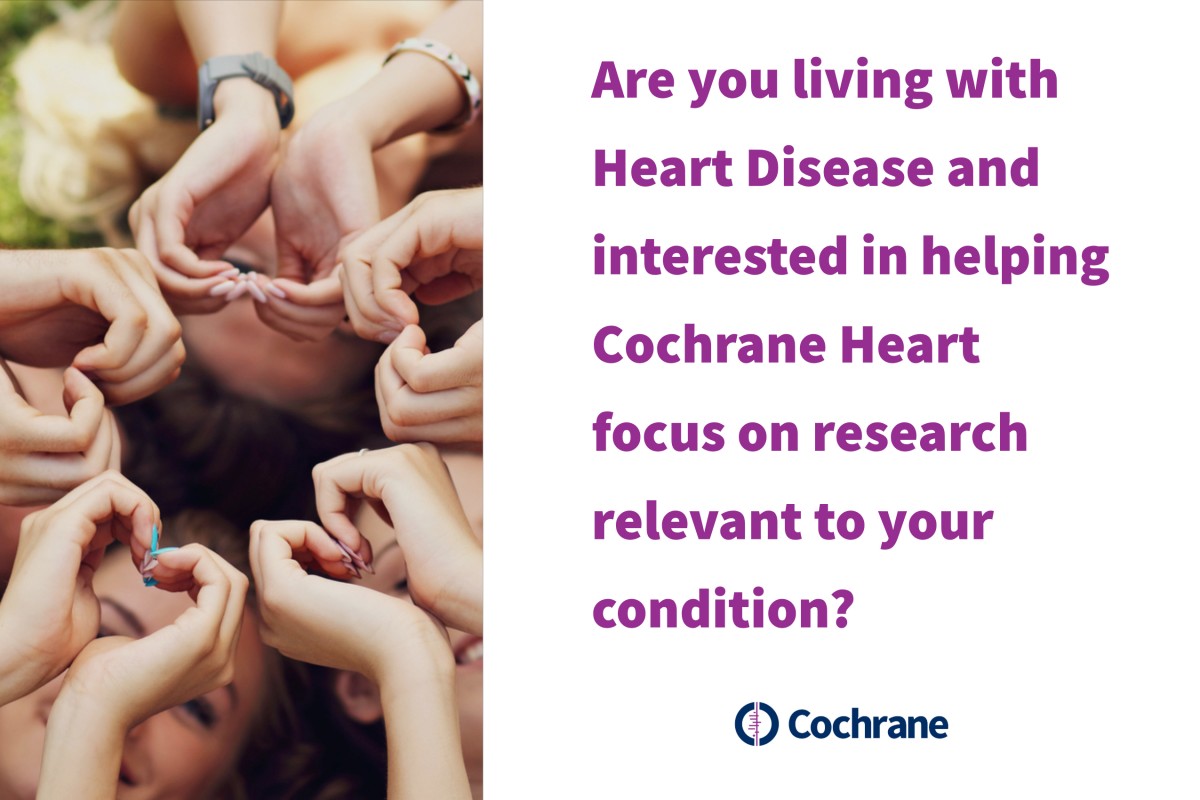 The Cochrane Consumer Network describes the importance of including people who access health services in the work that Cochrane does.  As someone with experience of heart disease, Cochrane Heart would welcome your perspective and input at all stages of the review process.
Perhaps you could help select new topics for reviews, or check that review protocols contain outcomes of relevance to patients and their families?  All Cochrane reviews have Plain Language Summaries for a wider audience, and your input here would be really valuable in helping to get the review's message across to everyone.
If this sounds like something you'd like to get involved with, please visit the Cochrane Heart website and contact cochrane.heart@ucl.ac.uk for further information.