World Continence Week 2018 is held between 18-24 June and is a global initiative run by the World Federation of Incontinence Patients (WFIP), with the approval of the International Continence Society (ICS). The vision is to help improve health, wellness and quality of life for those with continence issues, and to further establish awareness of bladder weakness, pelvic pain and other conditions that impact on the lives of patients and carers.
Cochrane Incontinence works with authors to prepare, maintain and disseminate systematic reviews of the effectiveness of interventions for incontinence, including prevention, treatment and rehabilitation. The scope of these reviews touches on a wide variety of continence issues, including urinary and faecal incontinence, pelvic organ prolapse, the use of urinary catheters, post-operative urinary retention and night-time and daytime wetting in children.
Below are a variety of Cochrane resources related to World Continence Week.
Highlighted Cochrane reviews:
Electrical stimulation with non-implanted devices for stress urinary incontinence in women.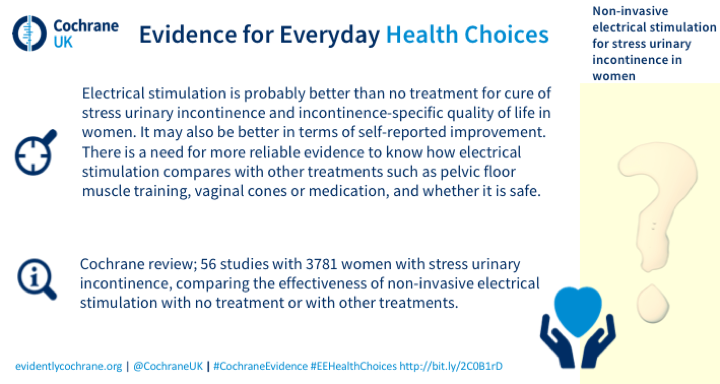 Pelvic floor muscle training for prevention and treatment or urinary and faecal incontinence in antenatal and postnatal women.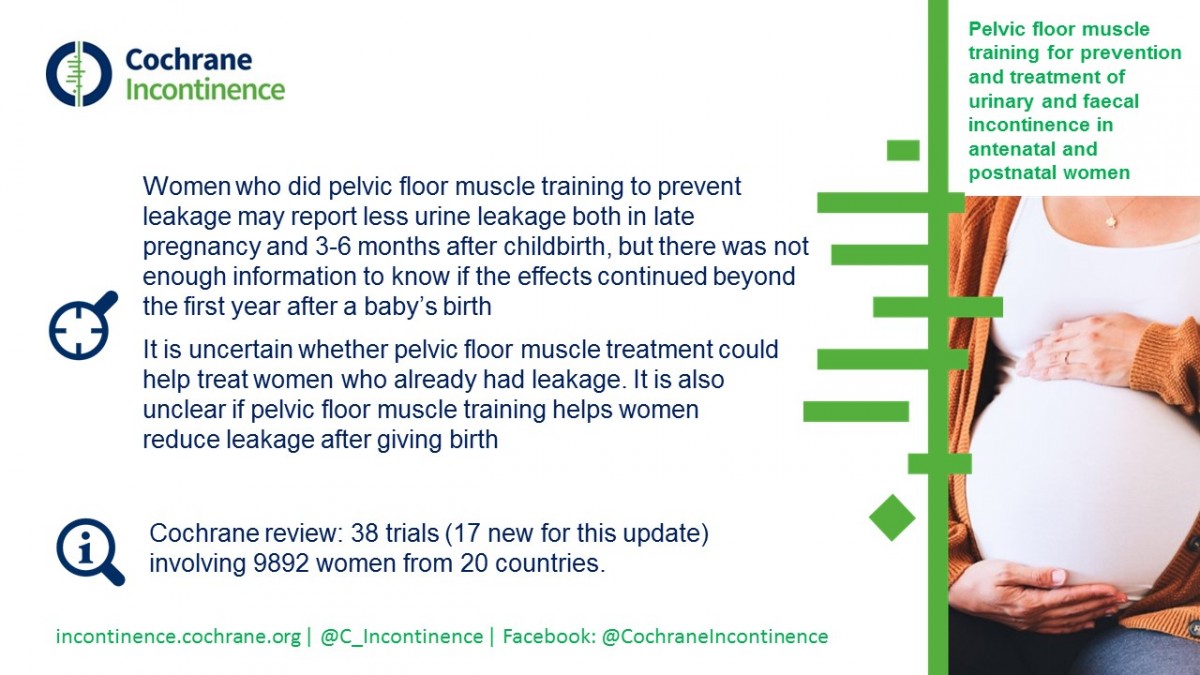 Podcast: How effective are pelvic floor muscle exercises undertaken during pregnancy or after birth for preventing or treating incontinence?
Washout policies in long-term indwelling urinary catheterisation in adults.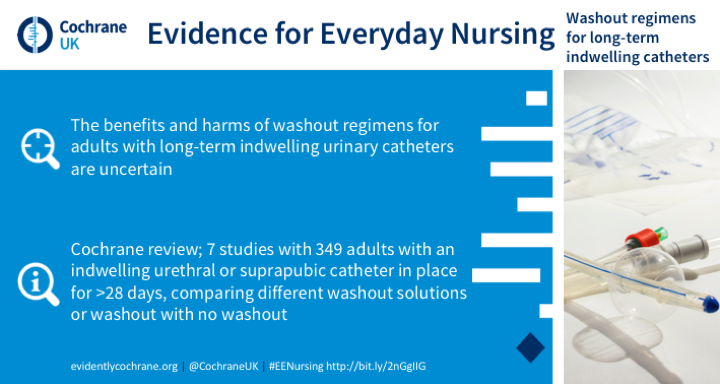 Yoga for treatment of urinary incontinence in women (protocol).
Take a look at these Evidently Cochrane blog posts featuring Cochrane Incontinence evidence:
Brief Economic Commentaries added to eight Cochrane Incontinence reviews
Brief Economic Commentaries (BECs) have been added to eight existing Cochrane Incontinence reviews. The reviews all focus on different surgical approaches to stress urinary incontinence in women, and a full list of these reviews can be viewed here.
Find out more about how the BECs were incorporated into the evidence in a blog by Patricia Aluko via the Cochrane Economics Methods website here.
Find all of Cochrane Incontinence's reviews on the Cochrane Library.