The Cochrane Early Career Professionals group aims to provide its members opportunities to enhance their knowledge, skills, and expertise by providing a platform for international networking with early career professionals or other members in the Cochrane community. They aim to focus on the development of leadership skills for the early career members of the Cochrane community and encourage the active involvement of the Early Career Professionals in shaping the mission and vision of the Cochrane community.
The team of Cochrane Early Career Professionals will be chatting with senior researchers and members of Cochrane on a podcast called 'Conversations with Cochrane'. Through the podcast episodes, you can learn about citizen science, issues around open-access, elements of review production, methods used in evidence synthesis, and how to get involved in Cochrane. 
"At Cochrane, nurturing aspiring minds and supporting professionals embarking on their career journey is part of the work we do. Our commitment is evident through initiatives like the Cochrane US Mentorship,  Cochrane International Mobility,  the student pathway to Cochrane Membership, and the Cochrane Early Career Professionals Network.

The podcast from the Early Career Professionals network is a great addition and we're looking forward to all the insight conversations to come - and that everyone can be a part of that!" 

- Rachel Klabunde, Interim Head of Membership, Learning and Support 
"We are really excited to introduce Cochrane ECP's first podcast 'Conversations with Cochrane'! There are many ways in which early career professionals can get involved in Cochrane and develop leadership skills to support a scientific research career – follow our podcast and stay tuned for news and exciting opportunities!"

- Dr Elpida Vounzoulaki, Podcast Host and Chair of the Cochrane ECP group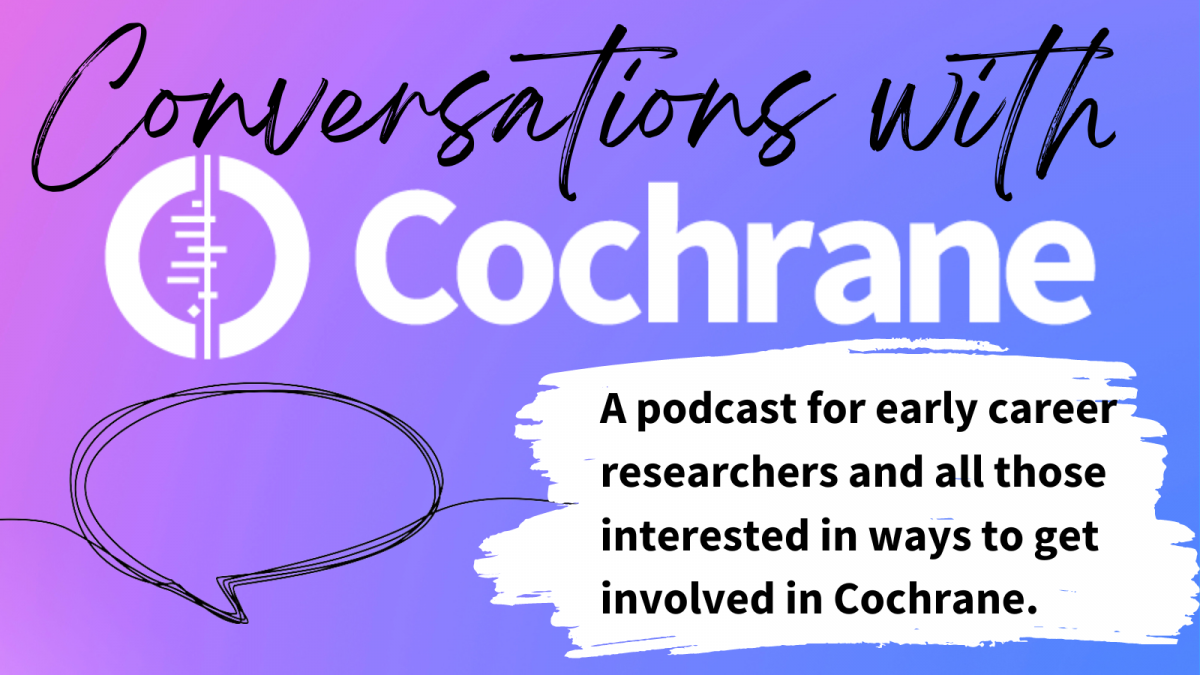 'Conversations with Cochrane' is available in your favourite podcast app and on Spotify, Apple Podcasts, and Amazon Music. 
Below is a listing of current episodes. 
An introduction to the Conversations with Cochrane podcast from current and future leadership of the Cochrane Early Career Professionals Network by Drs. Elpida Vounzoulaki, Santiago Castiello, and Neal Christopher. Listen as we introduce the aims and scope of this series.