We are delighted to announce that Dr Christopher Bunt, MD, FAAFP has been appointed as the inaugural Editor in Chief of Cochrane Clinical Answers (CCAs), reporting to Karla Soares-Weiser, Editor in Chief of Cochrane. Chris has been a practicing Family Medicine physician in the US since 2004 and has recently added Medical Acupuncture to his clinical duties. Chris has also been a Clinician-Educator since 2007, focusing on teaching and designing evidence-based medicine curricula for interprofessional students, residents and faculty colleagues. Chris has worked with the CCA team as an Associate Editor since 2012, writing 56 CCAs. He also has extensive editorial experience as a Contributing Editor for American Family Physician, the largest primary care journal in the US, since 2016.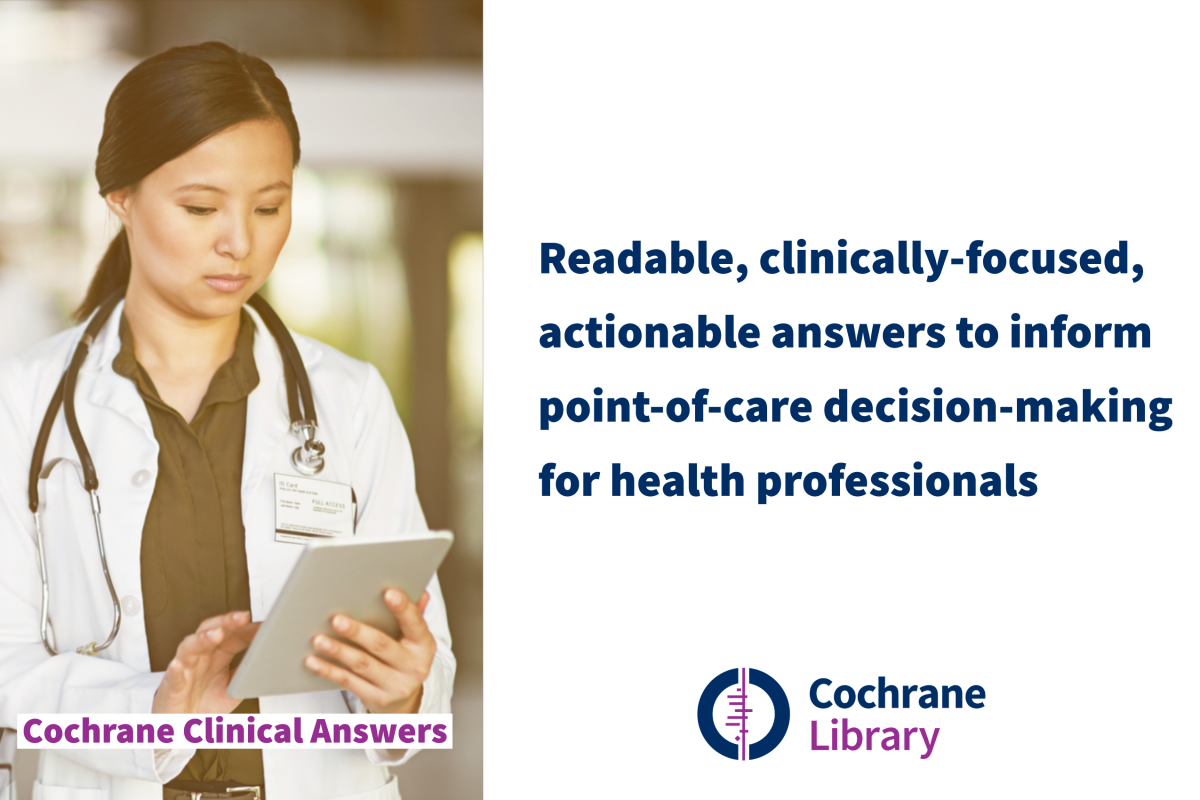 CCAs form a key strand of Cochrane's Knowledge Translation strategy, providing concise, evidence-based answers to Patient, Intervention, Comparison, Outcome (PICO) clinical questions based on Cochrane Reviews. The product was developed in partnership between Cochrane and Wiley and in 2018 became part of the suite of databases available to all Cochrane Library subscribers. The Editor in Chief of CCAs is a new honorary role that has been created to oversee the development and implementation of editorial policies for CCAs, guide editorial strategy decisions and ensure the quality of CCA content.
We are thrilled to welcome Chris to the team; we are convinced that he will be a great asset to Cochrane and will be instrumental in the development and future strategy of CCAs. Karla also welcomes Chris' appointment: "We are excited to welcome Chris into this new post. We look forward to working with him to further develop CCAs and reach out to clinical communities around the world to promote the use of this important Cochrane resource". And Chris highlights: "CCAs are the 'point-of-care home' for busy clinicians. I am thrilled to continue to work with the CCA team as we further evidence-based medicine practice around the world."   
Chris is currently the Associate Dean for Student Affairs in the College of Medicine at the Medical University of South Carolina in Charleston, South Carolina. He will be contributing two days a month as Editor in Chief of Cochrane Clinical Answers. He can be reached at cbunt@cochrane.org.