In this free course, learn how you can talk about vaccines with anyone!
Just because you're a researcher, clinician, or  scientist doesn't mean that you should know everything about viruses and vaccines…but you may be asked to talk about them! It's important to remember that these conversations aren't just about facts and information. They can be an opportunity to build trust and advocate for science! 'How to talk about vaccines when you're not an expert' is a free Lifeology course that walks you through practical tips that you can apply next time you're asked about the topic.
Lifeology's tagline is 'The place where science and art converge'. They offer a platform that brings together scientists, artists, and storytellers to help people better understand and engage with science, health information, and research. One of the main ways they meet their objectives is through beautifully illustrated, evidence-informed, bite-sized 'flashcard' courses about science and health-related topics aimed at the general public and students. There have been other collaborations with Cochrane on courses, including 'What is an infodemic and how can we prevent it?' and 'How to communication scientific uncertainty.'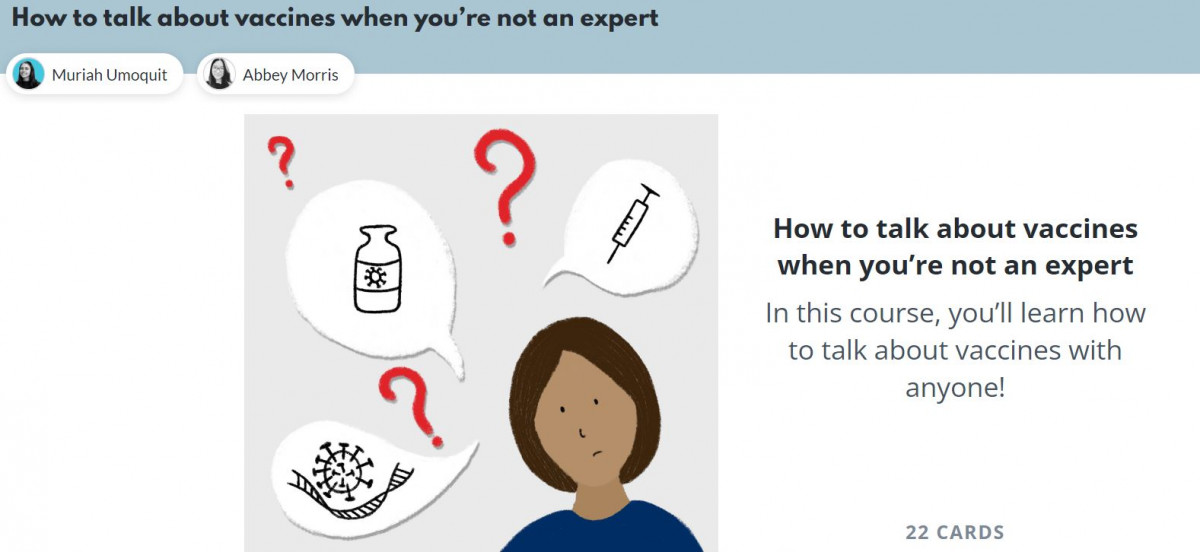 "This course was inspired by real events – and one many can relate to!" explains author Muriah Umoquit, Cochrane's Communications and Engagement Officer. "I baked 7 dozen cookies and found myself at a cookie exchange…where everyone was against the COVID-19 vaccine. As a professional health communicator, I felt like I should educate them with the latest studies and dazzle them into being pro-science over our appetizers! But instead, I froze. And when the subject changed, I left. It was a missed opportunity and one that many researchers and scientists find themselves in. This course gives practical advice to draw from, so we can all be more confident in our conversations about vaccines or other health or science conversations."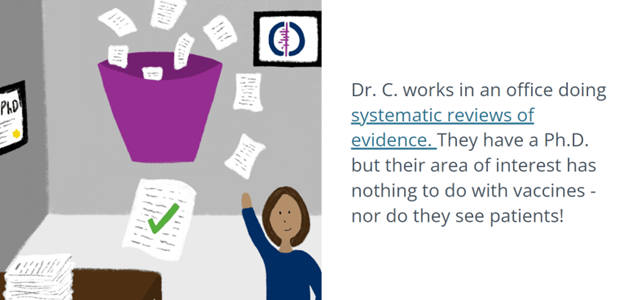 The course has  22 cards that share the story of a systematic reviewer asking their colleague for advice when talking about vaccines. It features the art of Abbey Morris. "When creating the illustrations, I made a conscious effort to use inclusive imagery and avoided adding any text that would hinder future language translations," Abby explains. "I also hope the Cochrane Community will enjoy some  hidden 'Easter Eggs' in this course just for them!"
Ruobing Li researches vaccine hesitancy at the Alan Alda Centre for Communicating Science and also collaborated on this project with us by  reviewing the content. "Sharing science is not just about sharing facts and information. This course is short, practical in its advice, and really accessible. Trust in science isn't built in one conversation; I hope this course will encourage and give confidence to all scientists and researchers to have many conversations!"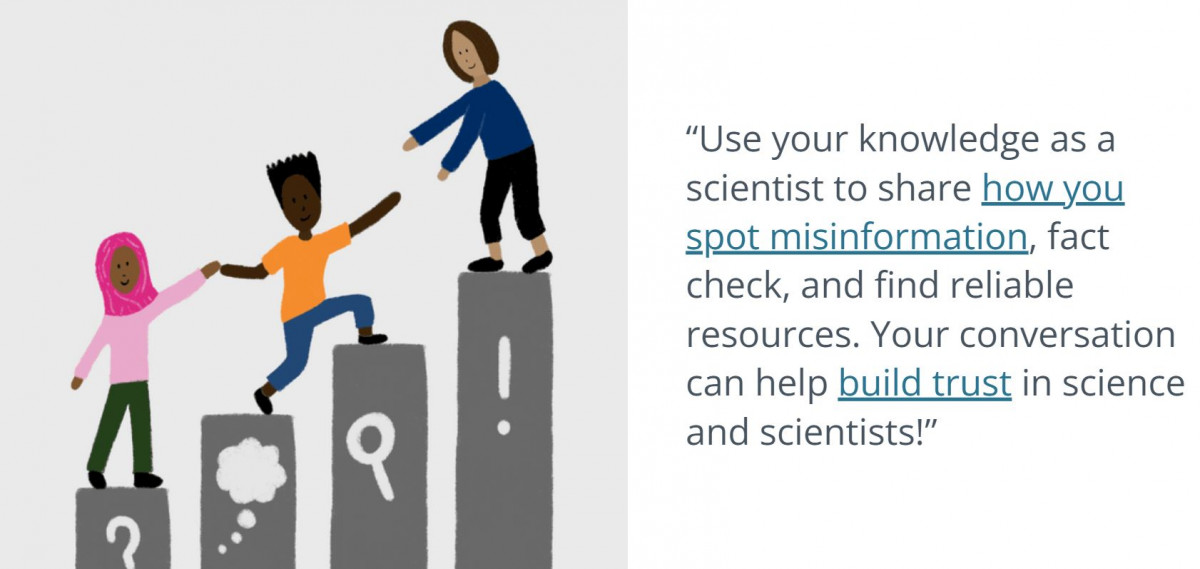 Having a course that would be assessable in multiple languages was also built into its design. Juan Franco, Cochrane Board Member, family physician, researcher, and Editor-in-Chief of Evidence-Based Medicine was another reviewer of this course. "Muriah and her colleagues designed this course knowing that we wanted to make it assessable to a global audience through our amazing Cochrane Translation Teams" Juan explains. "For this reason, we provided feedback to be sure to avoid words in the illustrations, cultural-specific analogies or phrases, and complex words. The end result makes for a great course in any language!"
View the Lifeology course 'How to talk about vaccines when you're not an expert' in:
Learn more about Lifeology: 
Wednesday, December 7, 2022