We aim to put Cochrane evidence at the heart of health decision-making all over the world. This not only means producing high-quality and relevant systematic reviews but making sure that our evidence is accessible and advocating for evidence. Join us on social media to learn more about the work we do, our community, and the health evidence we produce.
You can access Cochrane evidence and news on your favourite social media platform! Follow us on: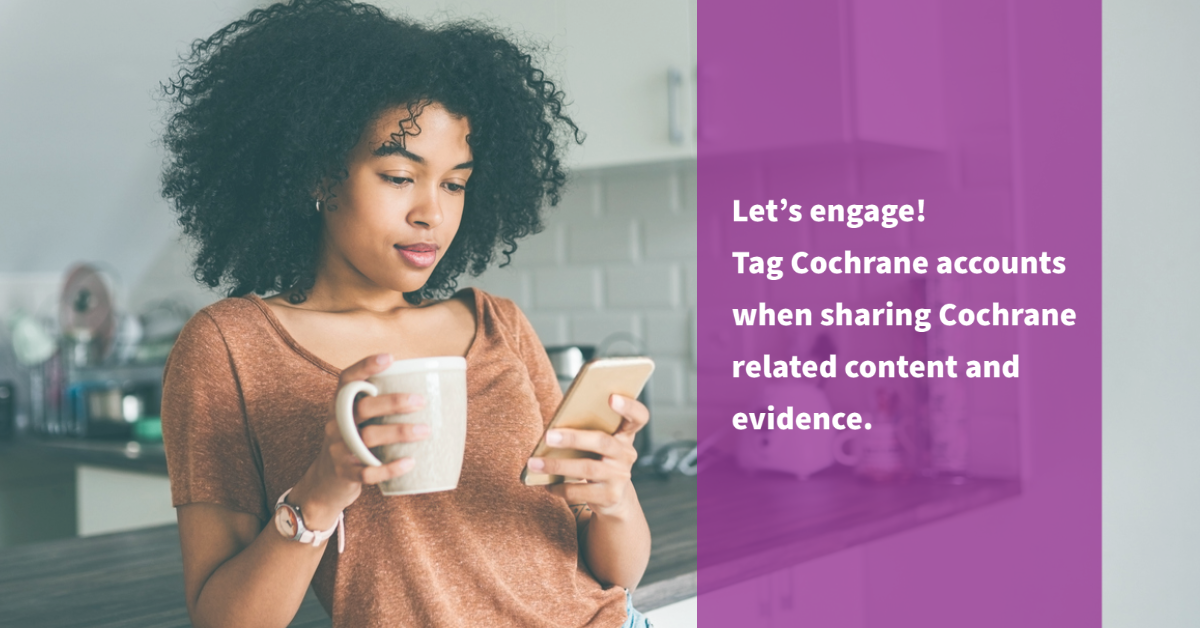 We love to engage with our Community and retweet or share to Instagram stories!   Be sure to tag a Cochrane social media account  so that we see the post. 
Share a picture of you enjoying Cochrane training, using the Cochrane Handbook, or share the latest Cochrane evidence. Your social media posts can earn you contribution points to work towards gaining full Cochrane Membership! Share, tag us, and add  your contribution to your free account. 
If you're interested in learning more about sharing on social media, check out these resources:
Wednesday, November 30, 2022