This review asked the question, "How effective are home-use interdental cleaning devices, used in conjunction with toothbrushing, compared with toothbrushing only or another device, for preventing and controlling gum diseases, tooth decay and plaque?"

Tooth decay and periodontal diseases (gum diseases called gingivitis and periodontitis) affect the majority of people. These conditions can cause pain, difficulties with eating and speaking, low self-esteem, and, in extreme cases, may lead to tooth loss and the need for surgery. The cost to health services of treating these diseases is very high.

As dental plaque is the root cause, it is important to remove plaque from teeth on a regular basis. While many people routinely brush their teeth to remove plaque up to the gum line, it is difficult for toothbrushes to reach into areas between teeth ('interdental'), so this type of cleaning is often recommended as an extra step in personal oral hygiene routines.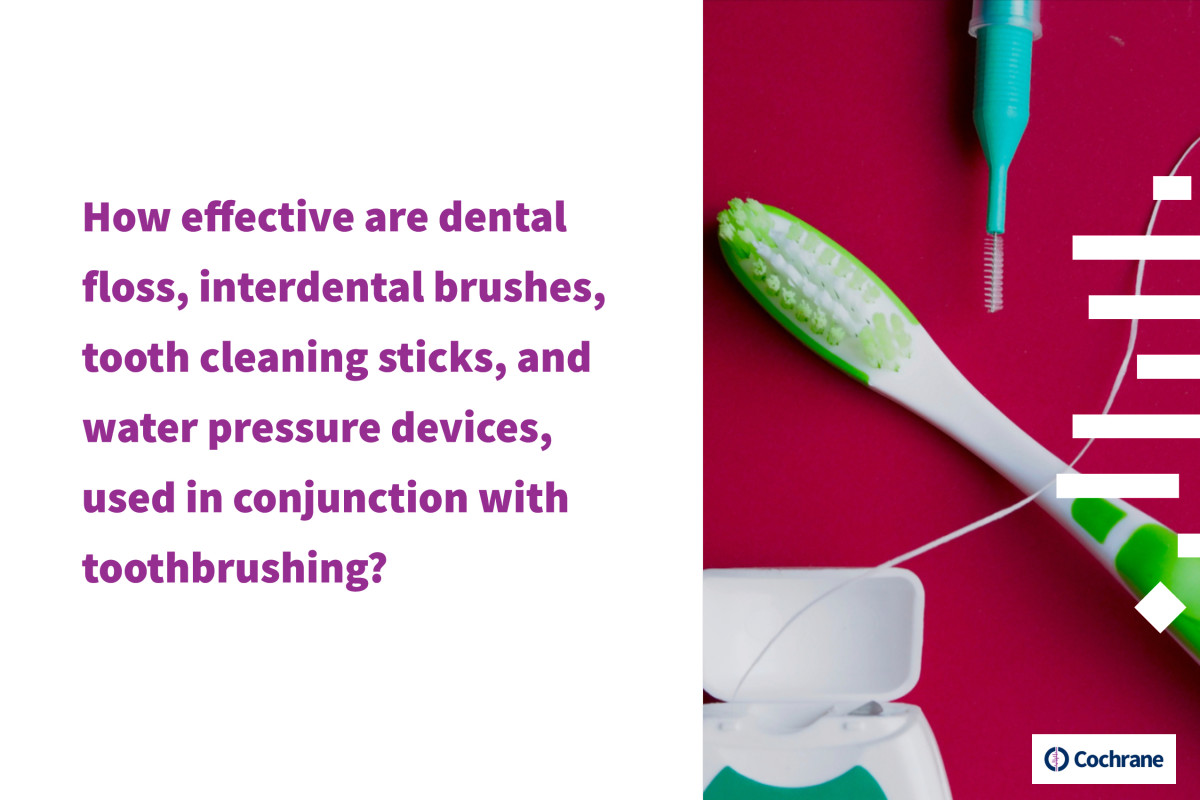 Different tools can be used to clean interdentally, such as dental floss, interdental brushes, tooth cleaning sticks, and water pressure devices known as oral irrigators.

Review authors working with Cochrane Oral Health identified 35 studies including 3929 adult participants; notably participants knew that they were in an experiment, which might have affected their teeth cleaning or eating behaviour. 

Lead author of the review, Dr Helen Worthington concluded: "Using floss or interdental brushes in addition to toothbrushing may reduce gingivitis or plaque, or both, more than toothbrushing alone and interdental brushes may be more effective than floss."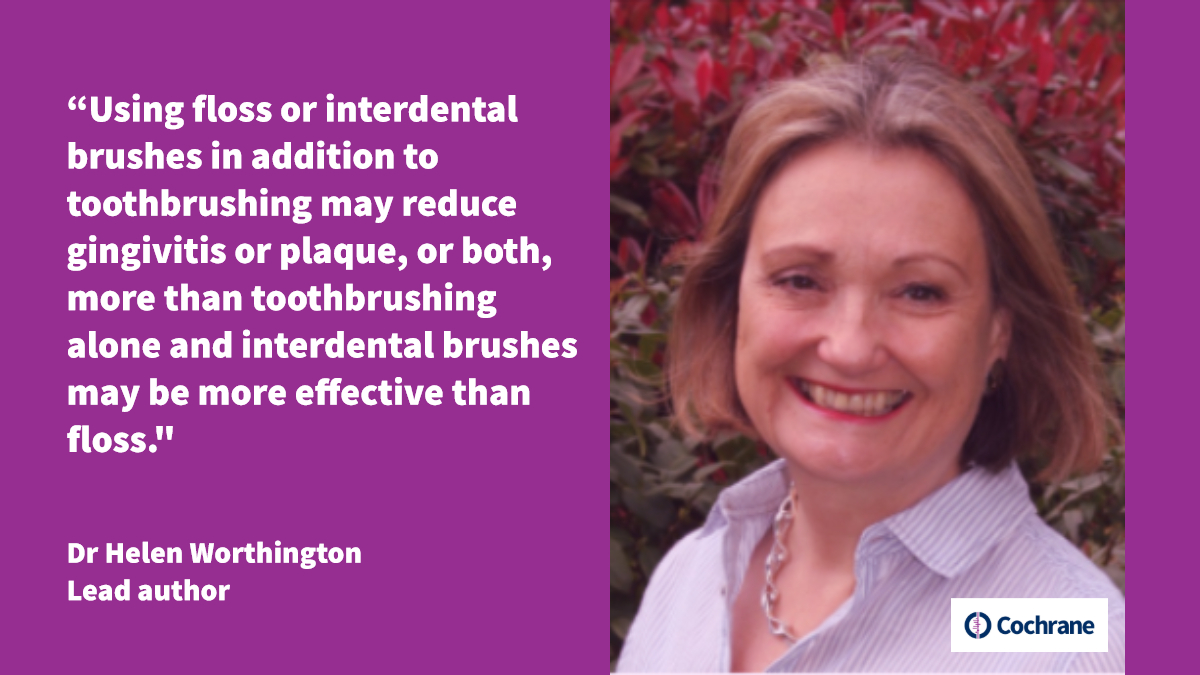 "However, overall, there is considerable uncertainty in the evidence, and we don't know if the effects observed are important or lead to improvements in periodontal health long term. We hope that any future trials will clearly report participant periodontal status according to the new periodontal diseases classification, and last long enough to measure interproximal caries and periodontitis."