Authors from Cochrane Oral Health asked the question, "What evidence is available regarding the different home-based chemically-induced bleaching agents in whitening teeth?" The recently published Cochrane Review is an update on a previous version, published in 2006.
There has been an increasing demand for whiter teeth. Home-based whitening products with a bleaching action have become popular and are available to patients from a dentist or purchased by patients themselves over-the-counter. A variety of whitening products are available which include:
hydrogen peroxide

carbamide peroxide

sodium percarbonate

sodium hexametaphosphate

sodium tripolyphosphate

calcium peroxide
These agents are supplied in different concentrations and are used with different methods of application (gel in tray, strips, paint-on gel, chewing gum, and mouthwash), which have varying application times and duration of treatment.
 The authors included 71 trials that involved 3,780 adults who underwent teeth whitening procedures with various bleaching agents using different methods of application, length of application and duration of treatment. 26 studies compared a bleaching agent to placebo and 51 studies compared one bleaching agent to another bleaching agent.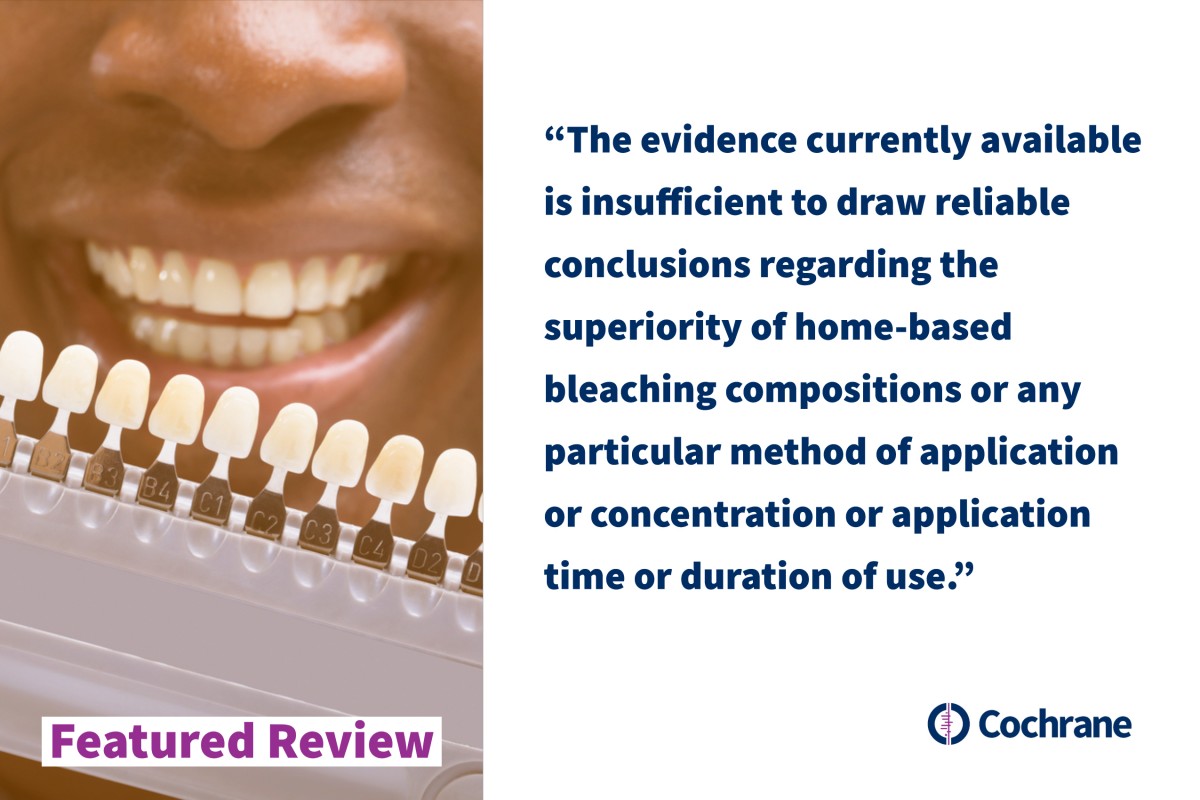 Lead author, Prashanti Eachempati, said: "The bleaching agents whitened teeth compared to placebo over a short time period (from 2 weeks to 6 months). However, the evidence currently available is insufficient to draw reliable conclusions regarding the superiority of home-based bleaching compositions or any particular method of application or concentration or application time or duration of use. Well-planned randomised controlled trials need to be conducted by standardising methods of application, concentrations, application times and duration of treatment."
"The overall certainty of the evidence was low to very low for all comparisons. This was because most of the comparisons were reported in single trials with small sample sizes and event rates. There was an unclear risk of bias in most of the trials."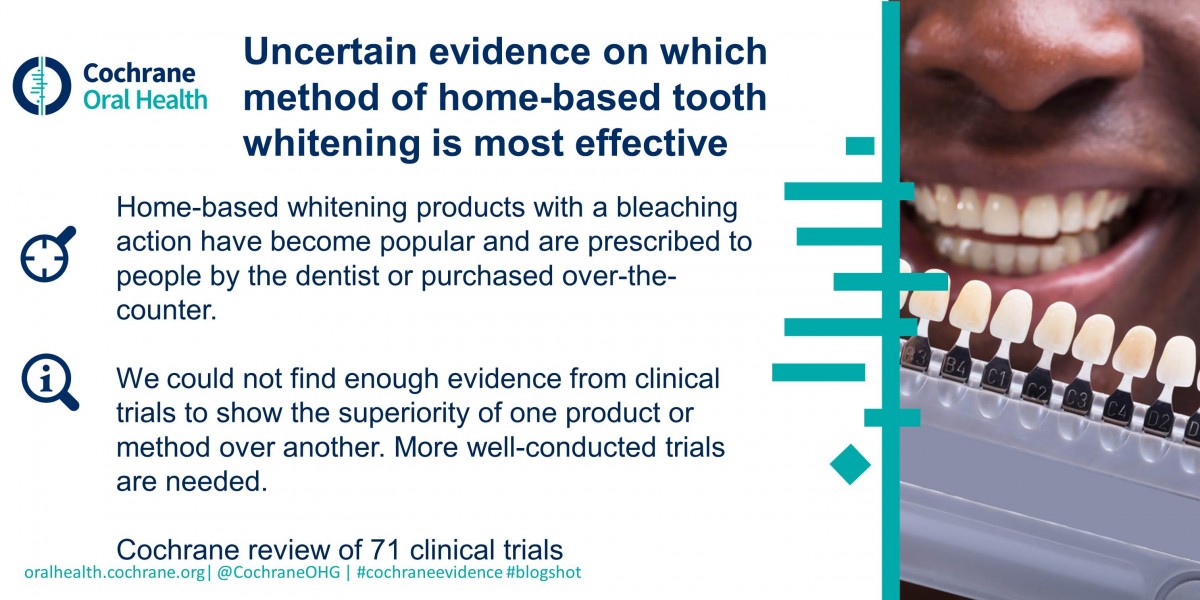 Wednesday, December 19, 2018