This Cochrane Review looks at whether cutting down before quitting helps people to stop smoking, and the best ways that people can cut down to help them stop completely, the study included 51 studies of over 22,000 people who smoked tobacco.
Nicola Lindson, lead author of this Cochrane review explains, "The standard way people are told to quit smoking is to smoke as normal until a quit day, when they stop using all cigarettes. However, many have tried this before and been unsuccessful, and might like to try something new."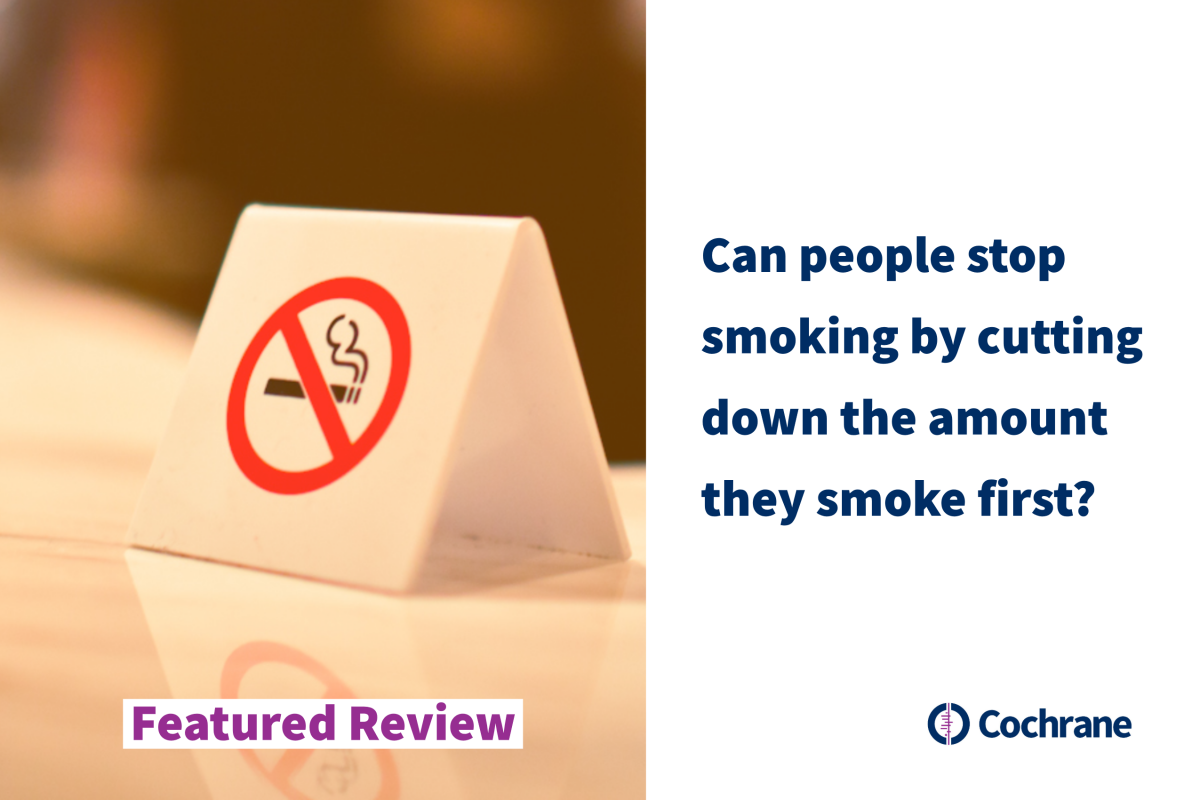 "Some people prefer to cut down the number of cigarettes they smoke before quitting completely. However, before healthcare services give people a choice of cutting down first or stopping all at once we wanted to find out whether cutting down helps as many people to stop smoking."
The review authors described the following implications for practice:
Evidence suggests that neither reducing smoking to quit nor quitting abruptly results in superior quit rates; people could therefore be given a choice of how to quit, and support provided to people who would specifically like to reduce their smoking before quitting.
There is some evidence that using fast‐acting NRT or varenicline whilst reducing smoking before a quit day may help more people to quit smoking than reducing to quit without these pharmacological aids.
There is some evidence that providing behavioural support to reduce to quit helps more people to stop smoking than providing people with self‐help resources only.
There is currently no clear evidence in support of certain reduction methods over others; however, further evidence could change this conclusion.
Thursday, October 3, 2019