Cochrane UK is hosting Cochrane's Colloquium at the Queen Elizabeth II Centre (QEII) in London, UK from 4-6 September 2023. With the theme "Forward together for trusted evidence", the 2023 Cochrane Colloquium is set to be a groundbreaking event with a mix of learning, networking, plenary speakers; a unique and memorable experience at one of London's most renowned venues. On the evening of Tuesday, September 5th, delegates will gather at the iconic Natural History Museum in South Kensington, for an extraordinary social event.
After the museum closes its doors to the public, Cochrane Colloquium attendees will be granted exclusive access to the main entrance area, Hintze Hall. This hall has dramatic Romanesque arches and a majestic staircase. You'll have the opportunity to explore the surrounding museum specimens in the Hall and dance beneath the suspended 25-meter blue whale skeleton named 'Hope'.
In the spirit of giving back, Cochrane Colloquium organizers have requested a £15 donation during registration, to be given to St. Mungo's, a national charity based in London that works to prevent homelessness and aid individuals in their journey to recover from it. By encouraging donations, we hope to minimize non-attendance and food waste, while positively impacting the community.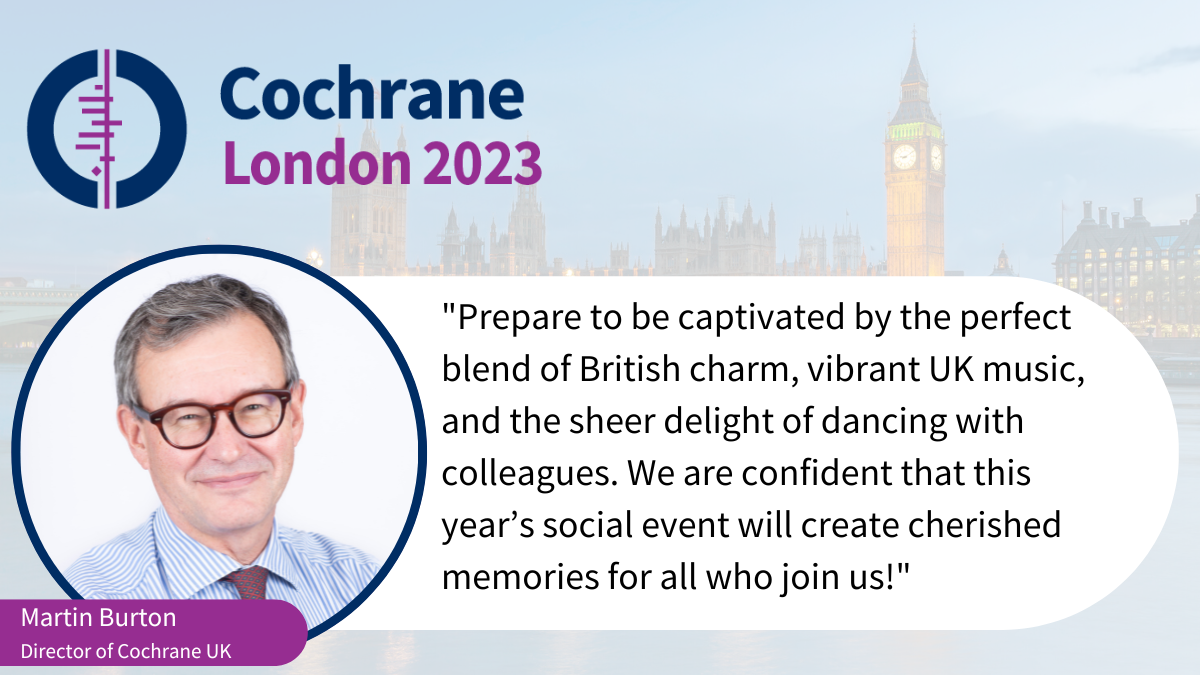 "One of the most anticipated aspects of every Cochrane Colloquium is the opportunity to gather with colleagues, share laughter, and dance the night away," says Martin Burton, Director of Cochrane UK. "We are excited to host this year's social event at the Natural History Museum, which sets the stage for an unforgettable evening. Prepare to be captivated by the perfect blend of British charm, vibrant UK music, and the sheer delight of coming together with colleagues. We are confident that this year's social event will create cherished memories for all who join us!"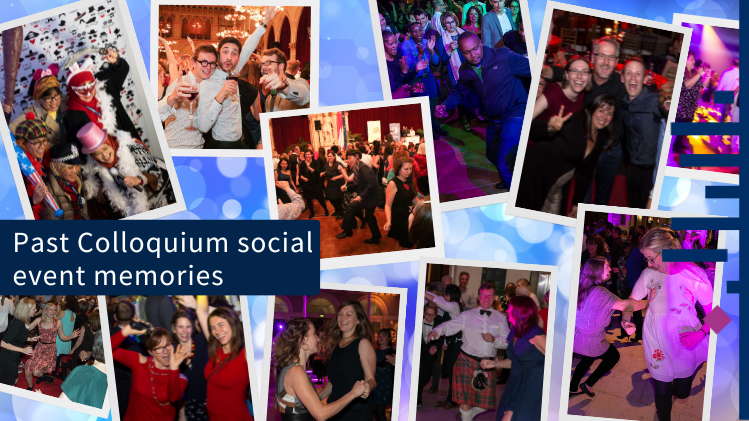 The dress code is slightly 'posher' than the conference – so deerstalker hats and fascinators are welcome! Attendees will enjoy some delicious bowl food and canapés while the dance floor beckons. Embracing the tradition of previous Colloquiums, participants will sway to music representative of the host country. UK is rich in music tradition, from regency ballroom Contra Dancing to British punk rock. No prior dance experience is necessary; simply join in the fun on the dance floor!
Attendees can look forward to immersing themselves in the rich history and grandeur of the venue, enjoying the vibrant atmosphere, and creating lasting memories alongside colleagues from around the world. To get attendees excited and ready to dance the night away, an exclusive Spotify playlist has been created for #CochraneLondon. You can also contribute your favourite UK songs on social media using the event's official hashtag, #CochraneLondon. 
Cochrane Colloquium Social Event 
Tuesday 5 September 2023
7:30 pm
Natural History Museum
Address: Cromwell Rd, South Kensington, London SW7 5BD, UK
Provided: Bowl food, canapés, desserts, drinks
Dress Code: posh/spiffy casual
Guests: If you would like to bring guests, you're welcome to buy additional tickets at £75 each (including VAT). To do so, please email registration@cochrane.org and let them know how many extra tickets you would like.