The Science Basement Podcast is a podcast hosted by young scientists and scientists-in-training who share who share their excitement about science and science communication. They have conversations with scientists and other guests with the aim of making complicated ideas understandable to non-scientists, while showing why science matters.
They are speaking to members of Cochrane over three episodes: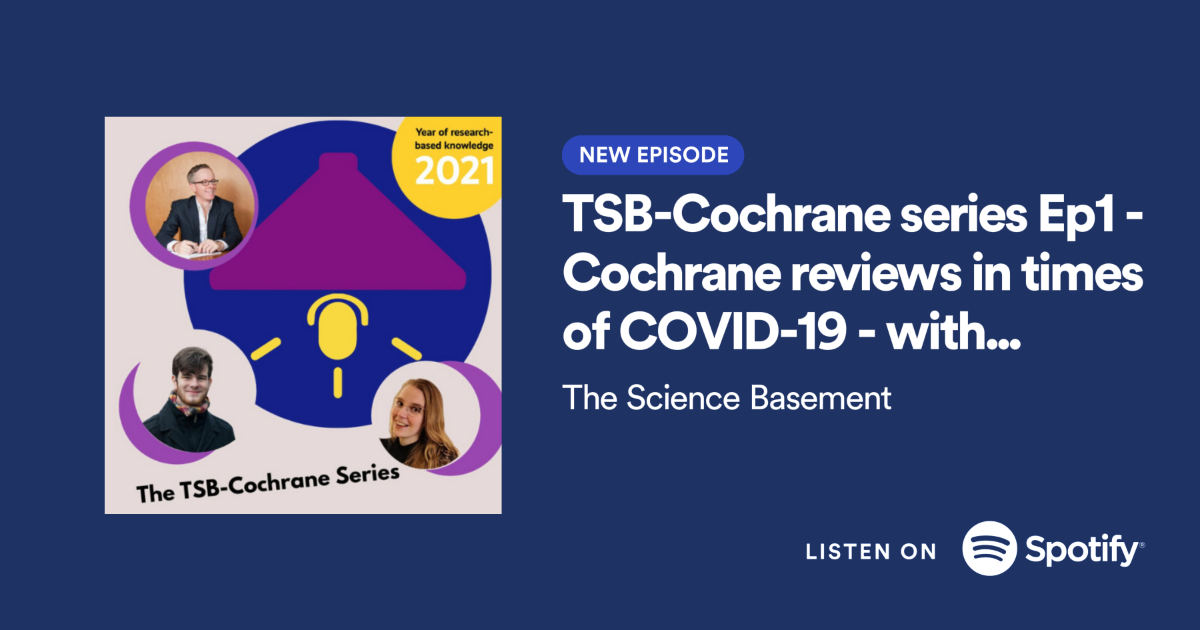 Episode 1 - Cochrane Reviews in times of COVID-19 with Dr John Lavis
Tomàs Garnier  Artiñano and  Lea Urpa interview Dr. John Lavis. John is a member of the Cochrane editorial board, member of the Cochrane knowledge-translation advisory group, and founder and director of the McMaster Health Forum, which hosts COVID-END. John speaks about what we know about COVID-19 so far, the importance of evidence synthesis and Living Systematic Reviews, how the media covers science, and Cochrane's Plain Language Summaries, translation work, and  how Cochrane works with patients and careers. 
 Next up in the series of podcasts with the Science Basement:
Episode 2 - How scientists collect and filter information: What are systematic reviews and how they are made –  with Cochrane author Fiona Stewart.
Episode 3 - How can the audience filter information: How can non-scientists make a sense of all the information available –  with Jack Nunn, member of Cochrane's Consumer Network Executive and part of our Cochrane Advocacy Advisory group.
Learn more about the Science Basement podcast by following them on Facebook, Instagram, or Twitter.