The Science Basement Podcast is a podcast hosted by young scientists and scientists-in-training who share their excitement about science and science communication. They have conversations with scientists and other guests with the aim of making complicated ideas understandable to non-scientists, while showing why science matters.
Here we highlight some episodes where they talked to people in the Cochrane Community: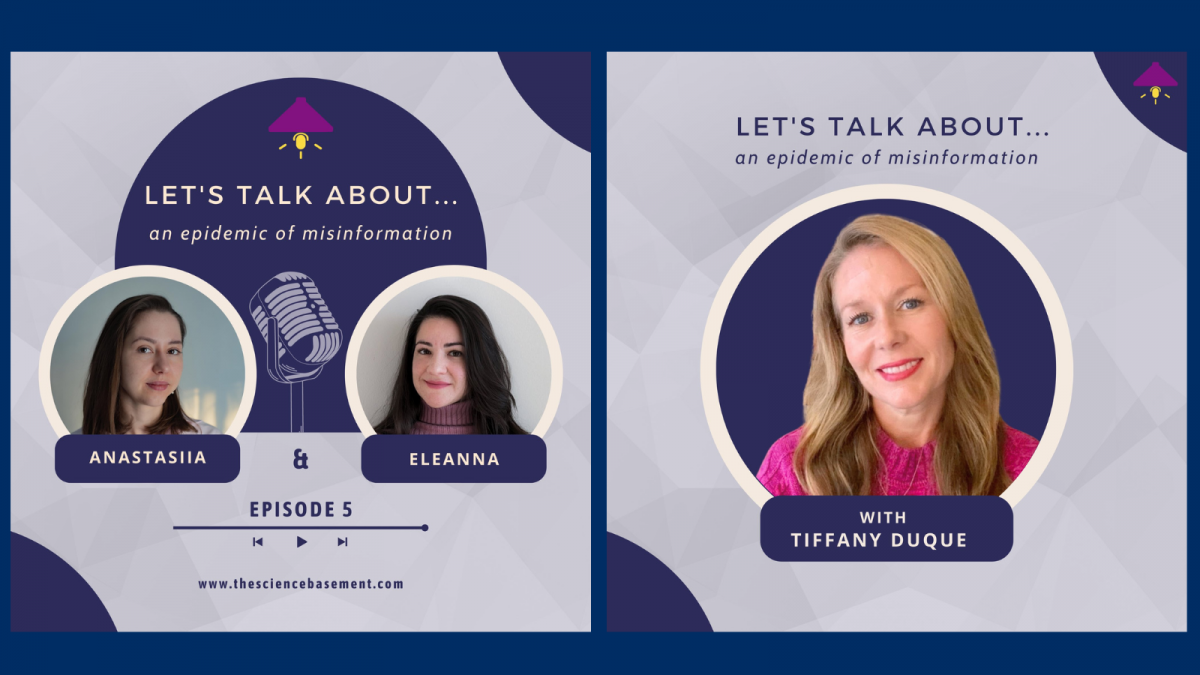 Let's talk about an epidemic of misinformation Episode 5 with Anastasiia & Eleanna with guest Tiffany

Tell us if you are not confused when you scroll your newsfeed or change TV channels and see a whole array of opinions on each and every topic. One example you can probably relate to is the COVID crisis: vaccines or no vaccines, masks or no masks - which information is true? Who should we listen to in the end?
The name of this problem is "infodemic". It means just what you think it means. In this episode, we are talking to Tiffany Duque, a senior advisor at Cochrane, about infodemic, expanding to the topic of misinformation in research and how to manage it.
---
In 2021, they spoke with members of Cochrane over three episodes: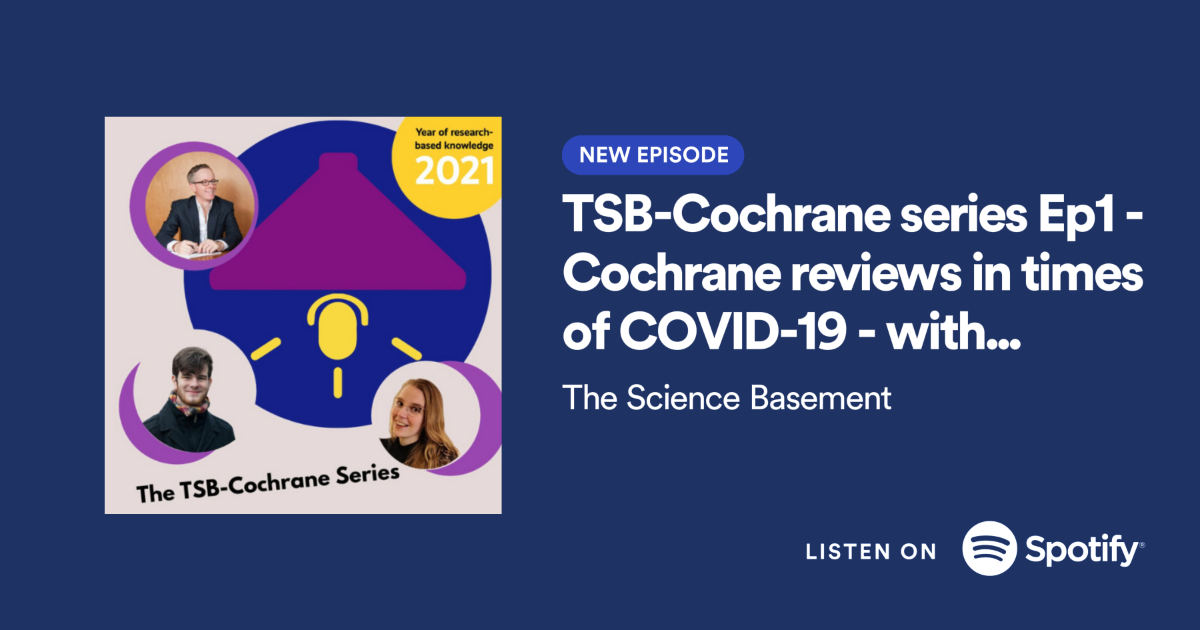 Episode 1 - Cochrane Reviews in times of COVID-19 with Dr John Lavis
Tomàs Garnier  Artiñano and  Lea Urpa interview Dr. John Lavis. John is a member of the Cochrane editorial board, member of the Cochrane knowledge-translation advisory group, and founder and director of the McMaster Health Forum, which hosts COVID-END. John speaks about what we know about COVID-19 so far, the importance of evidence synthesis and Living Systematic Reviews, how the media covers science, and Cochrane's Plain Language Summaries, translation work, and how Cochrane works with patients and careers.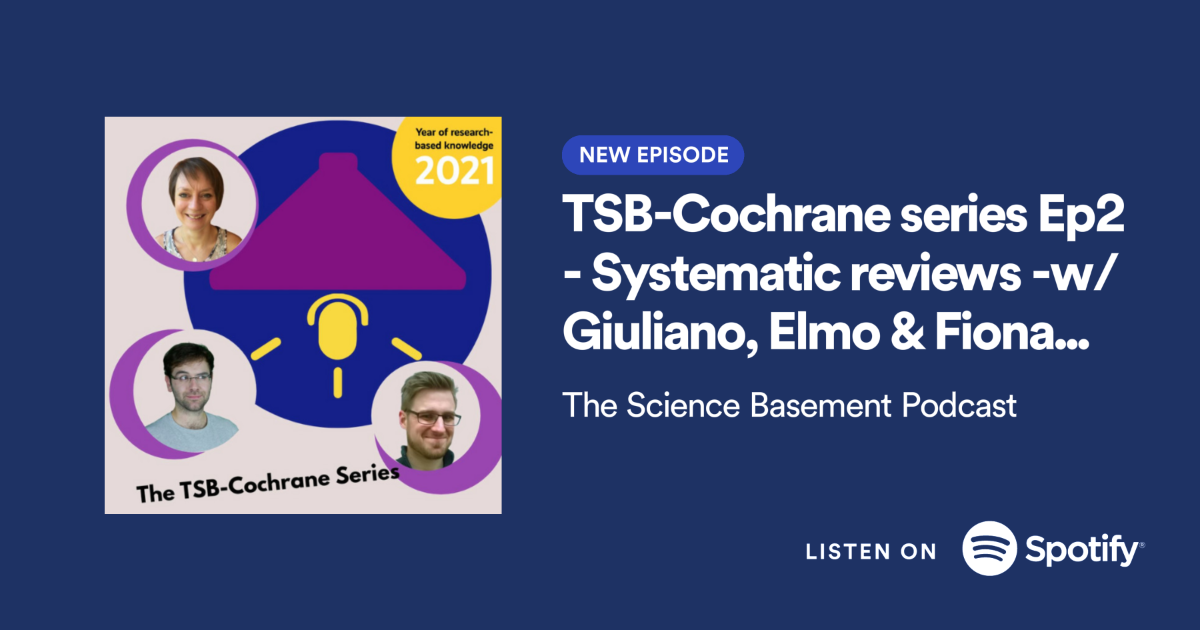 Episode 2 -  Systematic Reviews: How do scientists collect information? 
Giuliano Didio and Elmo Saarentaus discuss with the Cochrane Reveiwer Fiona Stewart about what is a systematic review and... how to make one. Fiona is a Network Support Fellow for Cochrane, an international not-for-profit organisation for independent health care research. She has over ten years of experience working in health services research and has published several systematic reviews on topics ranging from pregnancy to urinary incontinence to obesity. Fiona explains what a systematic review is, how we involve the public in our work, how our plain language summaries makes our evidence accessible, and the importance of our knowledge transfer and translation work. 

Episode 3 - How can we assess scientific information?
In this episode Eleanna Asvestari & Katja Kaurinkoski discuss with Jack Nunn the importance of making science accessible and how to assess critically all the information around us. Jack  is the founder and Director of the non-for-profit education organisation Science for All, and co-creator of 'Standardised Data on Initiatives (STARDIT), a PhD researcher at the Department of Public Health at La Trobe University,  recently appointed member of the Cochrane Consumer Network Executive and part of  Cochrane's Advocacy Advisory group.
Learn more about the Science Basement podcast by following them on Facebook, Instagram, or Twitter.