Keeping up with the latest in health evidence made easy!

For over 30 years, Cochrane has been at the forefront of producing healthcare evidence synthesises. We collaborate with experts worldwide to provide authoritative, relevant, and reliable evidence.
In just under 5 minutes, our podcast episodes feature Cochrane review authors simplifying complex findings into plain language. Whether you're a healthcare professional or a patient, you can easily grasp the latest Cochrane evidence and gain the confidence to make informed decisions.
Explore our extensive podcast library and stay updated by subscribing on Apple Podcasts, Google Podcasts, or Spotify. Your source for Cochrane evidence that's easily understood is just a click away.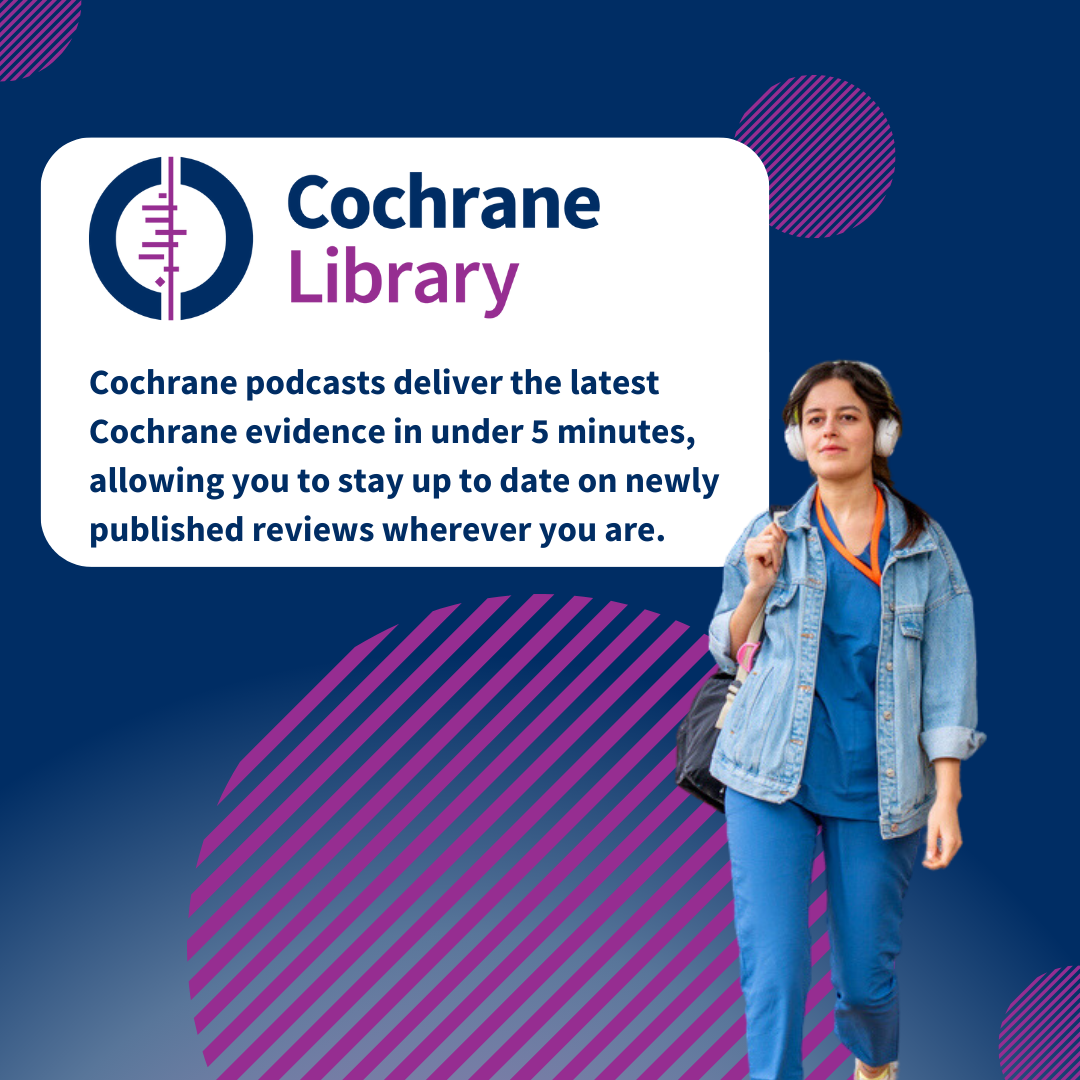 Tuesday, November 7, 2023