Cochrane recently participated in the 76th World Health Assembly (WHA), the world's foremost global health policy event. Held at the UN Headquarters in Geneva, the WHA is the decision-making body for the World Health Organization (WHO), attended by representatives of all Member States, as well as NGOs and funding organisations. It is thus a key forum to advocate for evidence-informed health policies.
This year's event marked the 75th anniversary of WHO's founding and the agenda was packed with issues to address. Among these was an agreement for Member States to increase contributions to WHO's budget, health emergency preparedness and response, as well as further discussion of the resolution to strengthen clinical trials passed last year.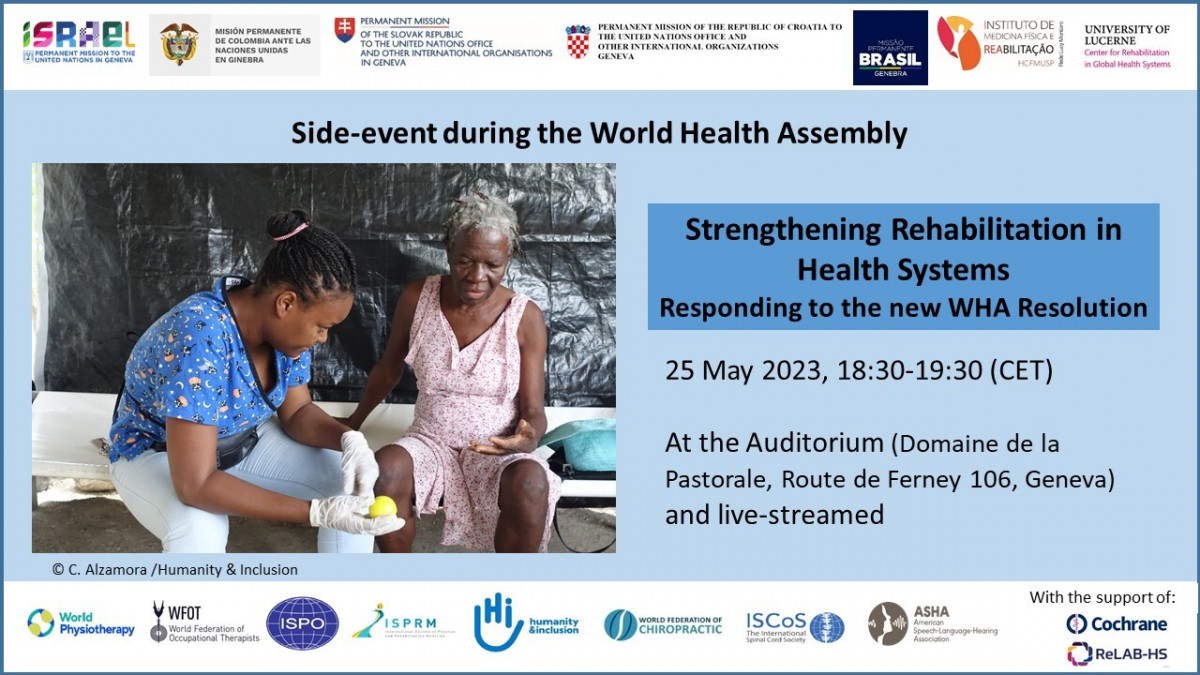 WHA76 also marked the historic passing of the first ever resolution on strengthening rehabilitation in health systems. To commemorate the occasion, Cochrane Rehabilitation participated in a side event organised with NGOs and professional associations working in the field of rehabilitation, and sponsored by five Member States. Prof Stefano Negrini, Director of Cochrane Rehabilitation, represented Cochrane and spoke on the panel about the importance of using the best possible evidence for rehabilitation. He highlighted that around 9% of reviews on the Cochrane Library relate to rehabilitation, and the need for specific study designs.
Cochrane was represented at the WHA by Governing Board Co-Chair, Catherine Marshall; Editor in Chief, Dr Karla Soares-Weiser; CEO, Catherine Spencer; our Advocacy and Partnerships Lead, Emma Thompson. Given the historic focus on rehabilitation at the assembly, we were also joined by Prof Stefano Negrini and Dr Carlotte Kiekens from Cochrane Rehabilitation and Dr Cornelia Barth from Cochrane Switzerland.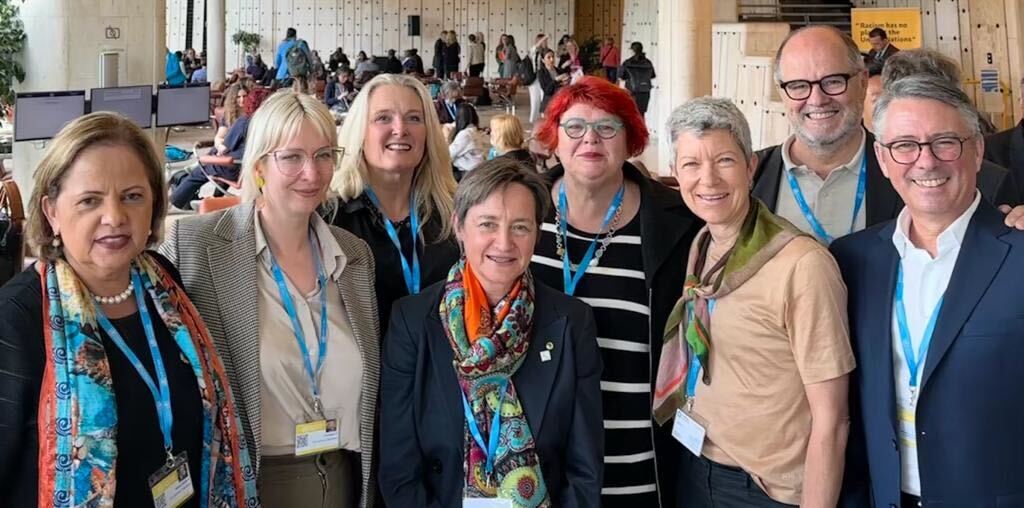 In addition to following the assembly and attending side events, the team used the opportunity to meet with several of Cochrane's partners from different WHO departments and other health-related organisations, as well as Dr Erik von Elm, Director of Cochrane Switzerland.