Cochrane Library releases updated Special Collection on diagnosing tuberculosis
 World Tuberculosis Day is marked annual on 24 March as it commemorates the date in 1882 when Dr. Robert Koch announced his discovery of Mycobacterium tuberculosis, the bacillus that causes tuberculosis (TB).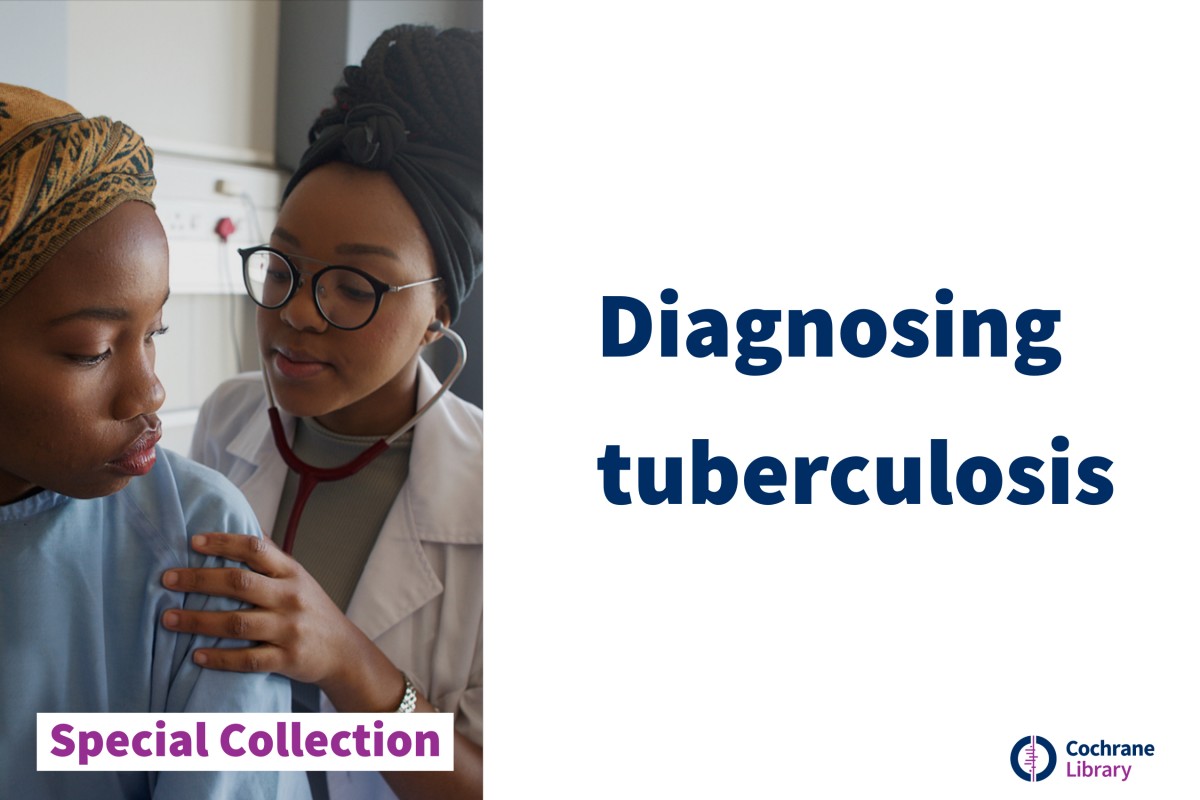 This Special Collection, curated by Cochrane contributors, includes Cochrane Reviews from the Cochrane Infectious Diseases Group and other systematic reviews from other international teams. It highlights how Cochrane evidence contributes within a wider landscape of tuberculosis evidence and guidelines. The Collection also describes key WHO guidelines on tuberculosis diagnostics, and their underpinning systematic reviews, some which are published within the WHO Guideline itself.
This Special Collection covers:
Early detection of tuberculosis
Diagnosis of active tuberculosis disease and tuberculosis drug resistance
Diagnosis of tuberculosis in people living with HIV
Diagnosis of tuberculosis in children
Diagnosis of latent tuberculosis infection.
View the Special Collection: Diagnosing Tuberculosis