The World Health Organization (WHO) has issued an updated postnatal guideline which is supported by evidence from Cochrane Pregnancy and Childbirth reviews and one Cochrane Incontinence review.
Cochrane has been a non-governmental organization in official relations with WHO since 2011, and a major aspect of this partnership is supporting WHO's global health guidelines with relevant evidence synthesis.
The Cochrane Pregnancy and Childbirth Group has a long-standing collaboration with WHO on the development and updating of Cochrane reviews that inform WHO's guidelines on global maternal and perinatal health.
In March 2022, WHO released the updated comprehensive guideline called 'WHO recommendations on maternal and newborn care for a positive postnatal experience'. It focuses on the weeks shortly after the birth and makes 63 recommendations on maternal care, newborn care, health systems, and health promotion during the postnatal period.
The guideline draws on the evidence from a suite of systematic reviews and qualitative evidence syntheses, including 13 Cochrane Reviews. These Cochrane Reviews cover:
Relief of postpartum pain (5 reviews; 3 recommendations) 
Pelvic floor muscle training for pelvic floor strengthening (1 review; 1 recommendation) 
Preventing and treating breast engorgement and mastitis (2 reviews; 4 recommendations) 
Preventing postpartum constipation (1 review; 1 recommendation) 
Vitamin D supplementation for term breastfed infants (1 review; 1 recommendation)
Timing of discharge from health facilities to the home (1 review; 1 recommendation)
Schedules for postnatal care contacts (1 review; 2 recommendations)
As well as the 12 Cochrane Reviews, a Cochrane qualitative evidence synthesis on the factors that influence the provision of postnatal care was used to help understand the acceptability and feasibility of different aspects of postnatal care, according to health workers. 
The Cochrane evidence highlights the broadened scope of the guideline, and sheds important light on some of the most common experiences of women after having a baby.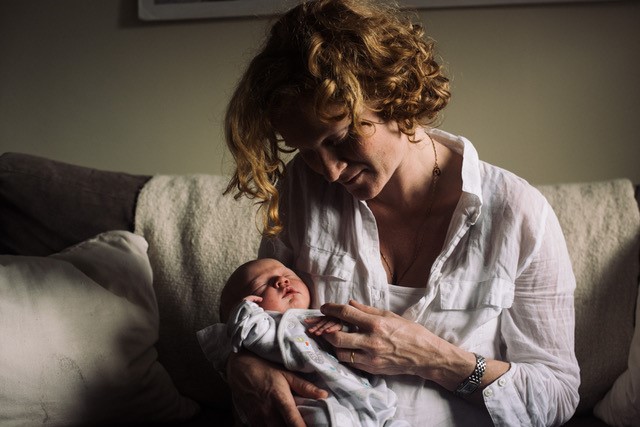 Evidently Cochrane Author Jessica Hatcher-Moore with her first baby at home, days after giving birth. Jessica had a positive first experience of birth but felt poorly prepared for what came next. Image: © Philip Hatcher-Moore
"The WHO guideline sets out clear recommendations around the common health issues women experience after giving birth. It brings renewed and due focus to the importance of a positive postnatal experience at the heart of care - because no woman should ever feel abandoned by health services after having a baby", says Aleena Wojcieszek, a clinical epidemiologist, science communicator, and honorary research fellow at the Australian Centre of Research Excellence in Stillbirth (Stillbirth CRE). "I was excited to highlight the need for real investment in postnatal care and urgent need for high-quality research in a recently Evidently Cochrane blog. It's written jointly with Jessica Hatcher-Moore, a new mother, and illustrates how good postnatal care should aim to meet every individual woman's needs, leaving the new mother, her baby and family with a positive experience of this critical period in their lives."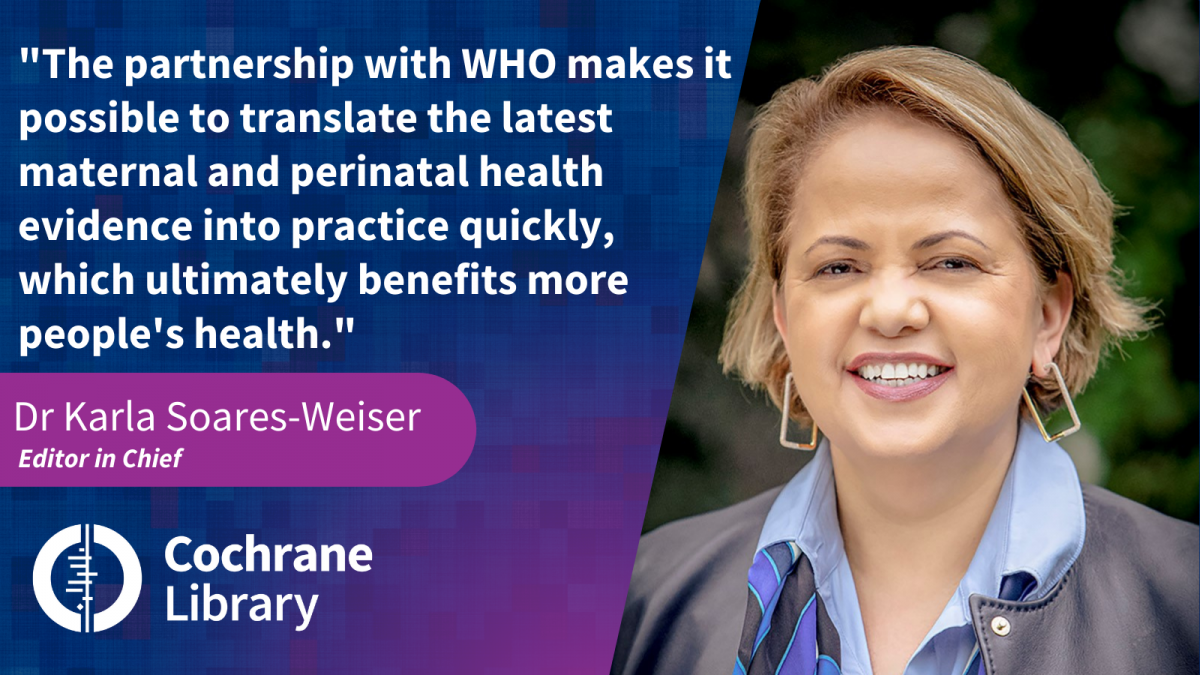 "Cochrane is extremely proud of this valuable work and our continued partnership with WHO", said Dr Karla Soares-Weiser, Editor in Chief of the Cochrane Library. "This particular collaboration makes it possible to translate the latest maternal and perinatal health evidence into practice quickly, which ultimately benefits more people's health."
Wednesday, March 30, 2022