"In the end, this will improve health around the world," said Maria Emilia Aragon de Leon, a consultant with the Division of Policy and Governance for Health and Well-being, who attended bothfull-day workshops on systematic reviews and qualitative evidence synthesis. She clarified: "Even though we are not necessarily producing evidence in our program, we are using it. These workshops can help any WHO staff member make better use of the evidence to make informed choices about the policies, plans, strategies and interventions we recommend."

"At university" she continued, "you normally get an introduction to systematic reviews and methods. These workshops went into much more detail about which tools are available, which steps you need to follow, and they introduced me to the methods for systematic reviews for qualitative studies, which I was not familiar with at all. In general, both workshops helped me better understand how to assess evidence and make sure I use high-quality information only."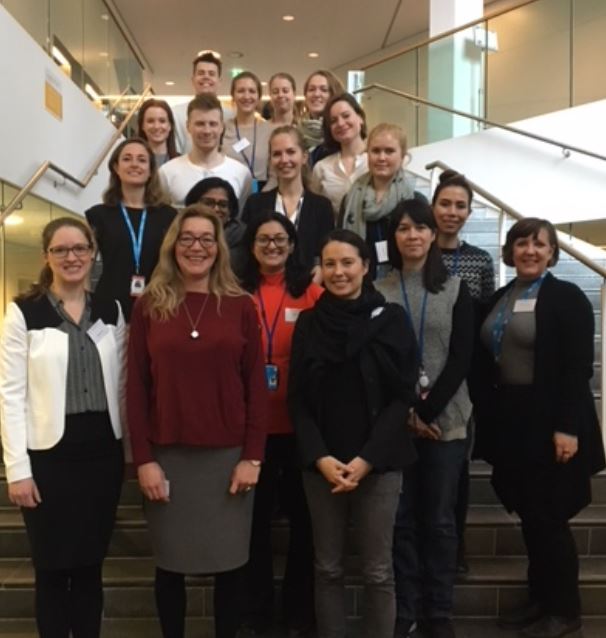 The two workshops on 14 and 16 February 2018 consisted of a combination of presentations, hands-on exercises, interactive sessions, plenary sessions and group discussions. They were organized by the Division of Information, Evidence, Research and Innovation and its Knowledge Management, Evidence and Research for Policy-Making (KER) unit in line with the mandate of the Evidence-informed Policy Network (EVIPNet) Europe in collaboration with Cochrane and with the support of the WHO/Europe Staff Development Team. Both workshops were well attended by staff and consultants from divisions and units across the European Regional Office.

The benefits of training in Cochrane methodology
Cochrane's systematic reviews and qualitative evidence syntheses, as well as the methods used to develop them, are widely considered to be the benchmark for high-quality information about the effectiveness of health care and public health interventions.

Training in Cochrane's methodology and the conceptual and practical applications for conducting systematic reviews and qualitative evidence synthesis is, therefore, an essential resource for WHO staff: To increase their knowledge and skills on how these reviews are developed and to ensure that their work is based on high-quality, relevant and up-to-date synthesized research evidence.

A focus on the systematic use of quantitative and qualitative evidence
The workshops emphasized the impact of using both quantitative and qualitative reviews on effectiveness as well as implementation and acceptability, and were facilitated by experienced Cochrane trainers.

The workshop on systematic reviews on 14 February was co-facilitated by Liliya Ziganshina (Director of Cochrane Russia) together with Livia Puljak (Inaugural Director of Cochrane Croatia and its current Knowledge Translation Coordinator), who both have extensive experience in training a wide range of users in support of fostering research utilization.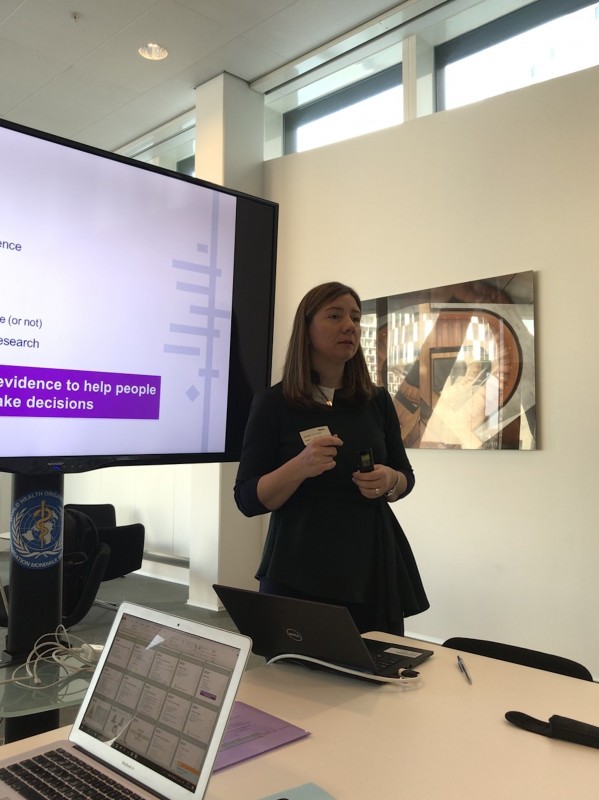 The workshop on qualitative evidence synthesis on 16 February was co-facilitated by Ruth Garside (one of the conveners of the Cochrane Qualitative & Implementation Methods Group) who has extensive experience in both qualitative evidence synthesis and implementation research, and Heather Ames (Cochrane Norway), a pioneer in using CERQual, a transparent method for assessing the confidence of evidence from reviews of qualitative research.

A step towards a stronger partnership – and the use of stronger evidence
The workshops further strengthen the partnership between Cochrane and WHO/EURO.

Co-facilitator Liliya Ziganshina from Cochrane Russia said, "With this workshop, WHO Europe has once again proved its strong commitment to trusted evidence and informed decisions, which are at the very heart of its mandate in health-policy guidance to countries for better health. EVIPNet Europe will continue to develop in the framework of the WHO partnership with Cochrane."