Authors working with the Cochrane ENT Group recently published six reviews which look at the evidence around different treatment options for chronic rhinosinusitis.
Chronic rhinosinusitis is a common condition that is defined as inflammation of the nose and paranasal sinuses (a group of air-filled spaces behind the nose, eyes, and cheeks). Patients with chronic rhinosinusitis experience at least two or more of the following symptoms for at least 12 weeks: blocked nose, discharge from their nose or runny nose, pain or pressure in their face and/or a reduced sense of smell (hyposmia). Some people will also have nasal polyps, which are grape-like swellings of the normal nasal lining inside the nasal passage and sinuses.
Listen to a podcast that talks about the findings of all six reviews.


Saline irrigation
Saline irrigation for chronic rhinosinusitis
Oral steroids alone
Short-term oral corticosteroids compared with no treatment or other treatments for chronic rhinosinusitis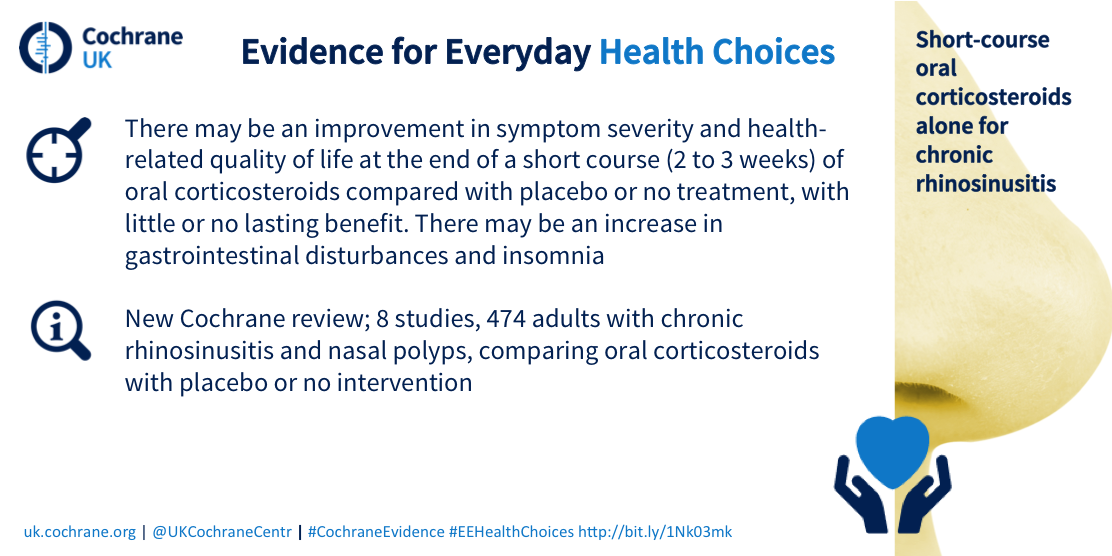 Oral steroids added
Short-course oral steroids as an adjunct therapy for chronic rhinosinusitis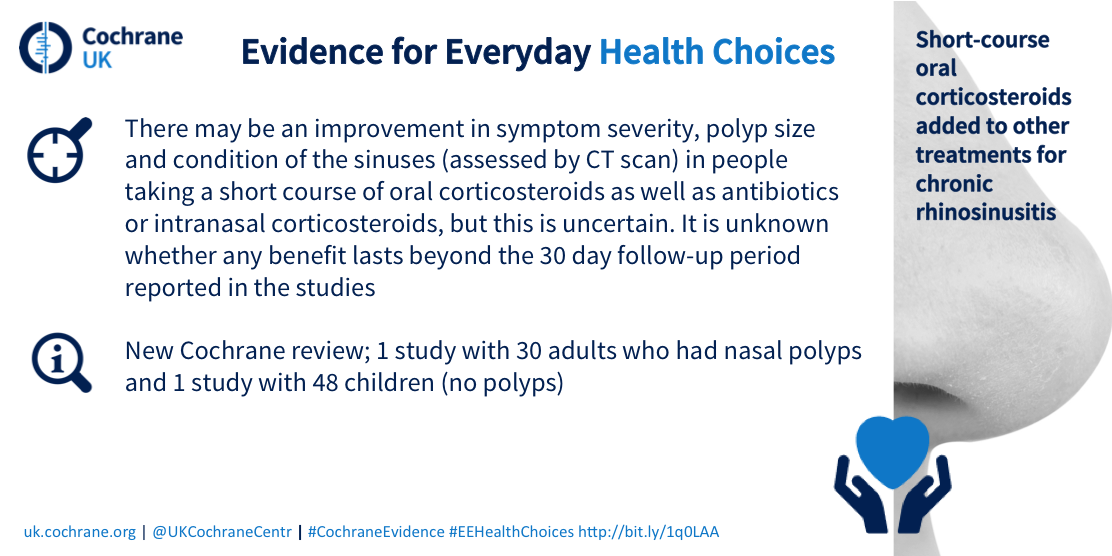 Antibiotics
Systemic and topical antibiotics for chronic rhinosinusitis
Different types of intranasal steroids
Different types of intranasal steroids for chronic rhinosinusitis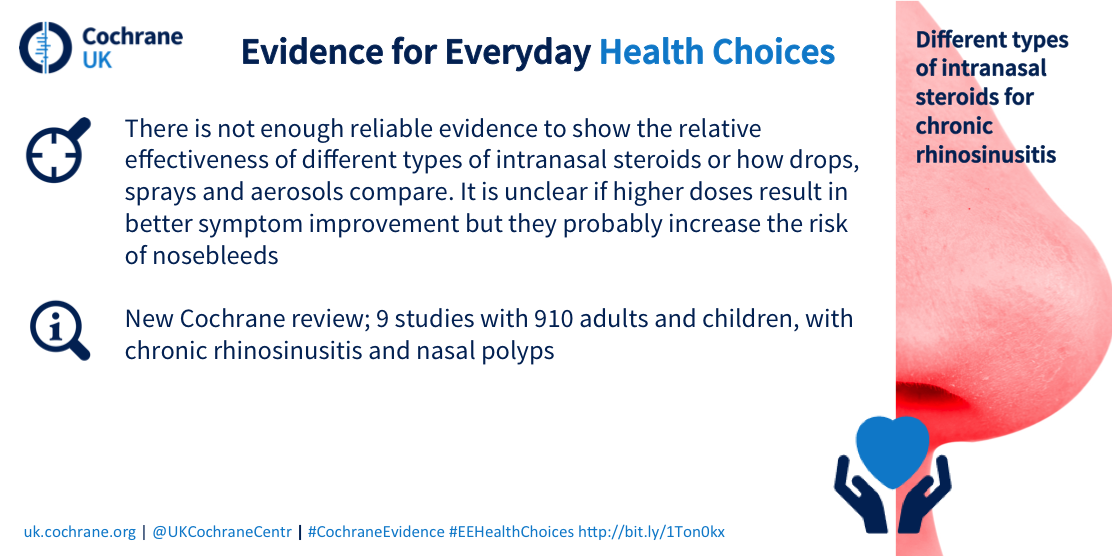 Intranasal steroids
Intranasal steroids versus placebo or no intervention for chronic rhinosinusitis