Funding will support the centering of racial health equality in systematic reviews through national consensus building.

The Robert Wood Johnson Foundation (RWJF) is the largest American philanthropic organization focused solely on health and healthcare. The recent grant of $1 Million awarded to members and partners of the Cochrane US Network, including Texas Christian University (TCU), RTI International, Campbell Collaboration, Marymount University, and Georgia College, will support critical research to center racial health equity in systematic reviews through national consensus building.  

RWJF defines health equity to means that everyone has a fair and just opportunity to be as healthy as possible, which requires removing obstacles to health such as poverty, discrimination, and their consequences.  Systematic reviews—rigorous and comprehensive syntheses and critical appraisal of evidence—is a gold standard research tool to improve dissemination of evidence-based practices that can reduce or eliminate disparities.  To date, guidance documents for systematic reviews have not routinely considered health equity when- selecting topics, considering outcomes, conducting critical appraisal, assessing applicability of evidence to specific populations or settings, nor when communicating findings to key stakeholders and communities.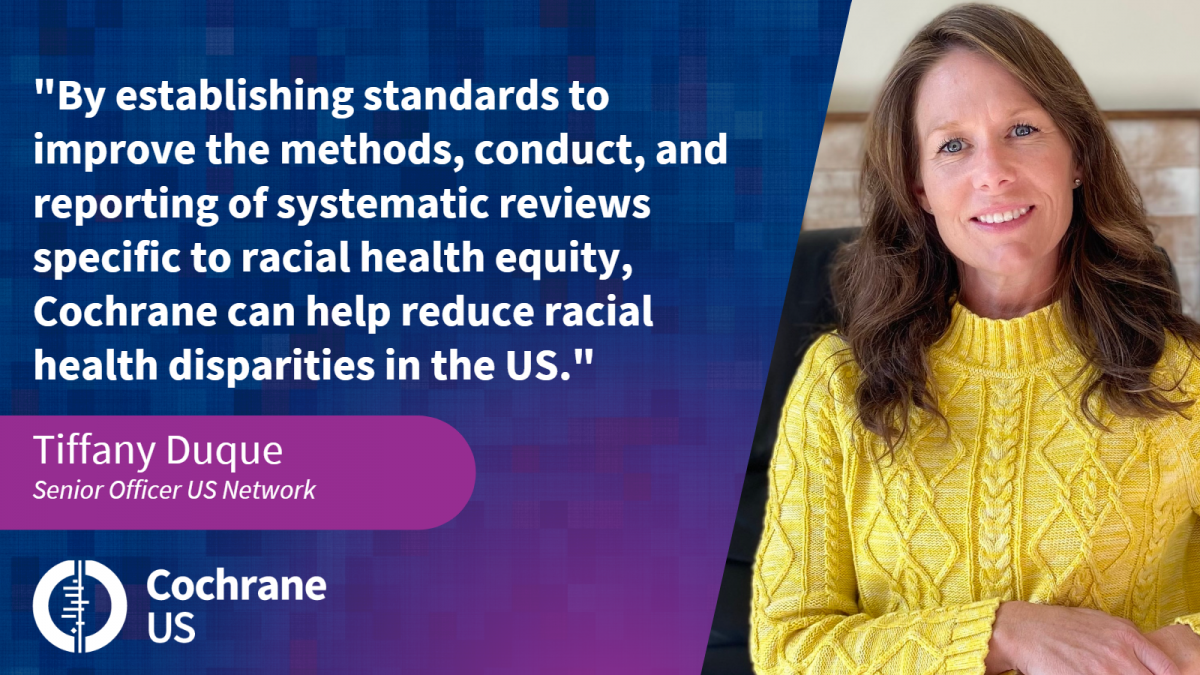 Cochrane Senior Officer Us Network, Tiffany Duque, states "by establishing standards to improve the methods, conduct, and reporting of systematic reviews specific to racial health equity, Cochrane can help reduce racial health disparities in the US. With this Robert Wood Johnson funding we will assess the gaps in primary and secondary research to help improve and guide future evidence synthesis toward improved racial health equity."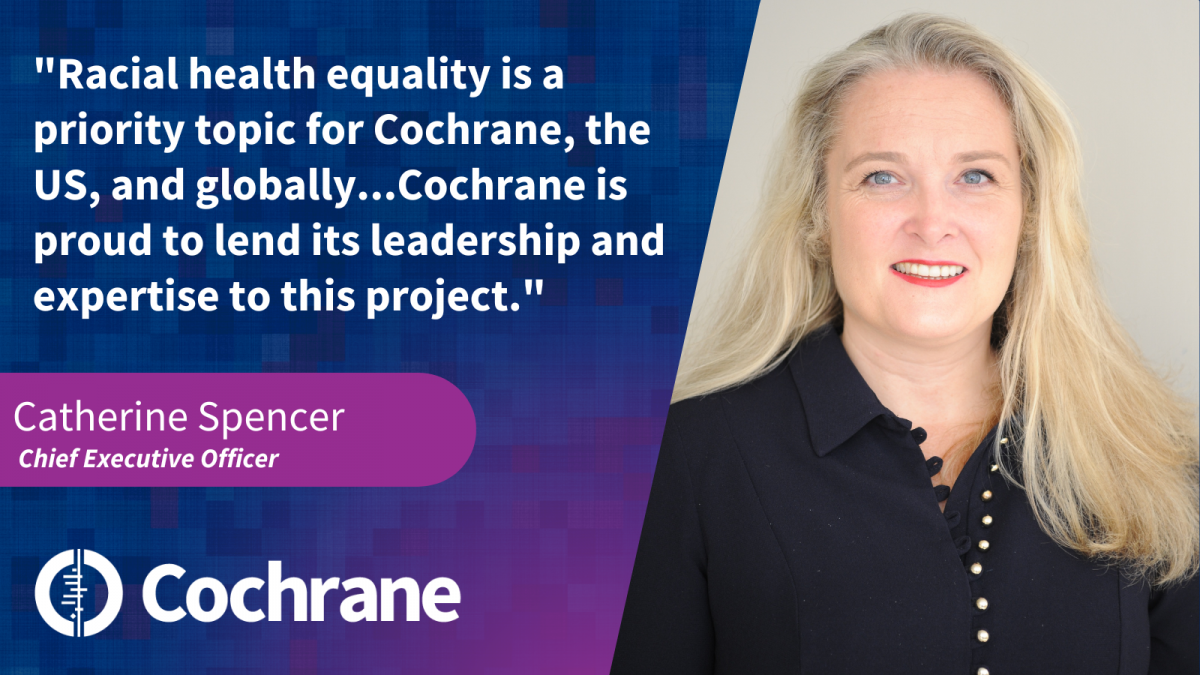 This award is the largest to date for the Cochrane US Network, which was established in 2019. Catherine Spencer, Cochrane CEO states, "Racial health equality is a priority topic for Cochrane, the US, and globally. We encourage Cochrane reviews to include explicit descriptions of methods, effects of the interventions, and ability to reduce inequalities in health and to promote their applicability to all population groups. Cochrane is proud to lend its leadership and expertise to this project."

This prestigious collaboration of investigators and institutions will undertake a comprehensive and ambitious effort to listen to stakeholders and communities, perform landscape analyses of existing resources, and prioritize next steps as the first phase to centering racial health equity in systematic reviews.  Principal Investigators include awardee Dr. Dru Riddle (TCU), Dr. Meera Viswanathan (RTI), Dr. Vivian Welch (Campbell), Dr. Patricia Heyn (Marymount), Dr. Damian Francis (Georgia College), and Tiffany Duque (Cochrane).
Thursday, October 13, 2022