Dear Community Colleagues, 
Last week, we informed you of the news that Mark Wilson was stepping down from his role as Chief Executive Officer (CEO) after eight years of outstanding service. 
Today, we want to provide you with an update of the Governing Board's plans during this transition period for organizational leadership. 
Our Editor in Chief, Karla Soares-Weiser, will be Cochrane's Acting CEO; Toby Lasserson will be stepping up to Acting Editor in Chief; and Chris Champion, Head of People Services, will take on additional management responsibilities for finance, governance, and strategy. These arrangements will be effective until 24th May 2021.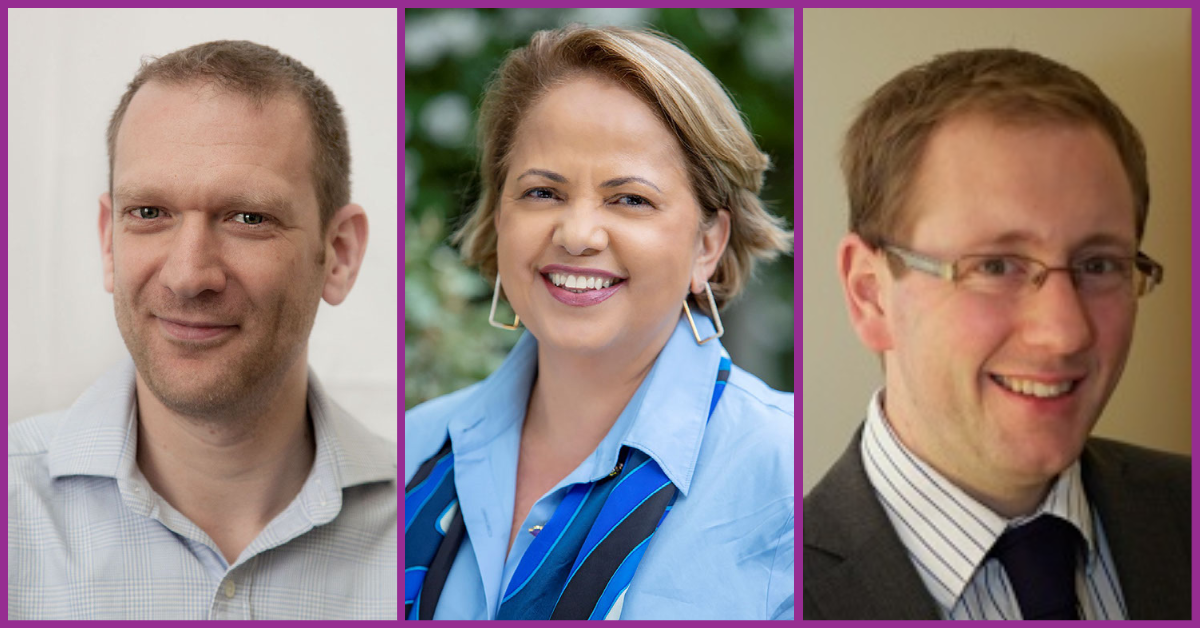 Toby Lasserson, Karla Soares-Weiser, Chris Champion
We have begun the process of recruiting an interim CEO. More details on an appointment will follow shortly. In the meantime, the Board will work with Karla and the Senior Management Team to ensure continuity as the organization delivers its priorities for this year. 
We understand that this is a time of change for Cochrane and we are committed to providing regular updates and information regarding our plans. 
With our grateful thanks and best wishes, 
Catherine Marshall and Tracey Howe
Co-Chairs on behalf of Cochrane's Governing Board
Wednesday, April 21, 2021