Cochrane is delighted to launch a Russian translation of MECIR (Methodological Expectations for Cochrane Intervention Reviews) from Cochrane Russia.
This is the third translation of Cochrane's methods guidance since the launch of version 6 of the Cochrane Handbook for Systematic Reviews of Interventions (see this Cochrane Editorial for more details about the Handbook's launch). It is another important milestone in supporting the engagement of people with different native languages in Cochrane Reviews.
Access the Russian translation of MECIR.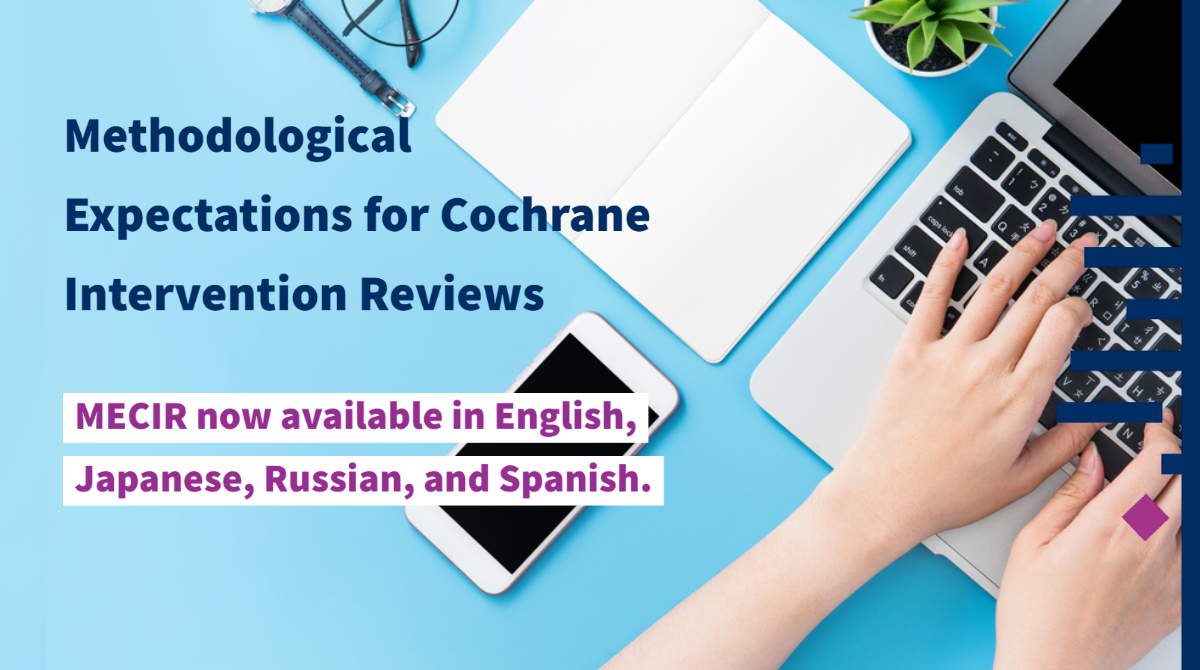 You can also access the translated versions of MECIR in Spanish and in Japanese.
Ensuring that Cochrane Reviews represent the highest possible quality is critical if they are to inform decision making in clinical practice and health policy. MECIR are Standards that guide the conduct and reporting of Cochrane Intervention Reviews; they are essentially the 'how-to' guide for Cochrane Reviews and are drawn from the Cochrane Handbook for Systematic Reviews of Interventions. All Standards are tagged as 'mandatory' or 'highly desirable'. Mandatory Standards should always be met unless an appropriate justification for not doing so can be provided. Highly desirable Standards should generally be implemented but justification for not implementing them is unnecessary. 
The development of MECIR has been a collaborative effort over the years, involving review authors, editors and methodologists from all corners of our community. We are thrilled that this collaboration now includes Cochrane Translation Teams.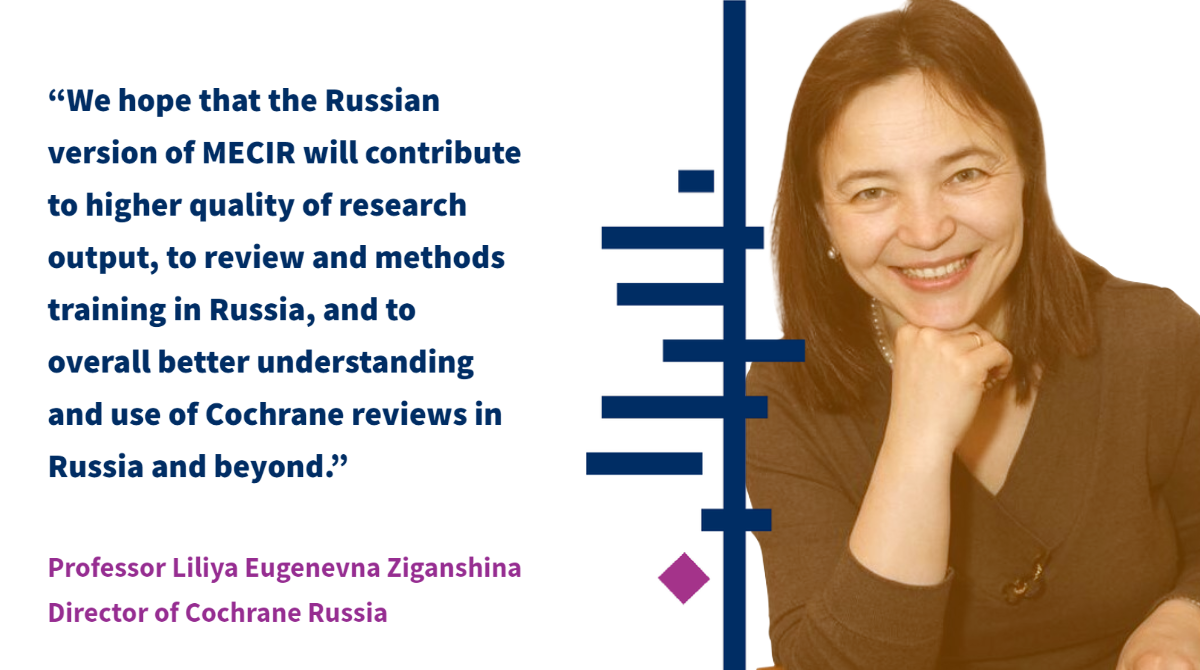 Professor Liliya Eugenevna Ziganshina, Director of Cochrane Russia, said "At Cochrane Russia we are happy and privileged to contribute to the translation of Cochrane MECIR Standards. This has been a fascinating experience, a learning opportunity and empowering exercise for all involved! The uptake of Cochrane review Plain Language Summaries in Russia has been growing recently, especially in the new pandemic reality. Appreciation and respect of Cochrane as the global research community and its work in multilingual changing world is high in Russia. We hope that the Russian version of MECIR will contribute to higher quality of research output, to review and methods training in Russia, and to overall better understanding and use of Cochrane reviews in Russia and beyond."
Post written by Judith Deppe (Multi-language Programme Manager, Cochrane) and Ella Flemyng (Methods Implementation Manager, Cochrane)
Additional resources: