Cochrane has recently helped to launch the International Network for Public Involvement and Engagement in Health and Social Care Research (#globalPPInetwork).
Patient and public involvement (PPI) can be defined as research being carried out 'with' or 'by' members of the public rather than 'to', 'about' or 'for' them. Some countries and organisations use different terms, including 'consumer involvement' and 'public engagement' to mean this same activity. Patient involvement in research ensures that it better reflects the needs and priorities of patients, carers and the public.
Richard Morley, Cochrane's Consumer Engagement Officer explained: "This is an exciting moment. I believe that by joining together and building the #globalPPInetwork, it will support international and regional health and research organisations to create a paradigm shift in the culture and practice of involvement and engagement in research".
Cochrane is joined by representative from COMET, NIHR, INVOLVE, and Warwick Medical School.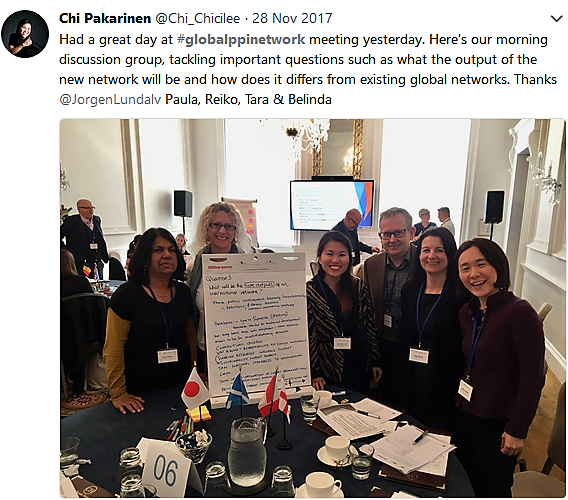 To launch the #globalPPInetwork an official launch meeting was made with thirty three representatives from ten countries. Participants ranged from PPI 'practitioners' and managers, involved members of the public, researchers, policy makers, and health professionals. Simon Denegri, NIHR commented: 'Our sense is that everyone has come away from the international network event feeling excited and enthused but also realistic and pragmatic about the challenges and opportunities ahead. Our sincere thanks to you all for helping us get to this point with great insights, contributions and discussion on the day.'
Next steps include a series of webinars and a meeting in person at the Royal Society, London and also online on 22nd May 2018. Follow the conversation on Twitter #globalPPInetwork