The official #CochraneLondon merchandise is available for purchase at the Cochrane Store. The items include tote bags, mugs, shirts, and more - allowing you to proudly display your support!
Cochrane UK is hosting the highly anticipated Cochrane Colloquium taking place in London, UK from 4-6 September 2023. With the theme "Forward together for trusted evidence", the 2023 Cochrane Colloquium is set to be a groundbreaking event with a blend of knowledge sharing, networking opportunities, engaging plenary speakers, and captivating events. 

To mark the Colloquium, you can purchase merchandise to wear at #CochraneLondon and cherish as a meaningful souvenir afterwards. In an effort to prioritize sustainability, Cochrane has opted for a print-on-demand store, ensuring a more eco-friendly approach. Please note that these items will not be available for purchase at the Colloquium itself and must be acquired in advance.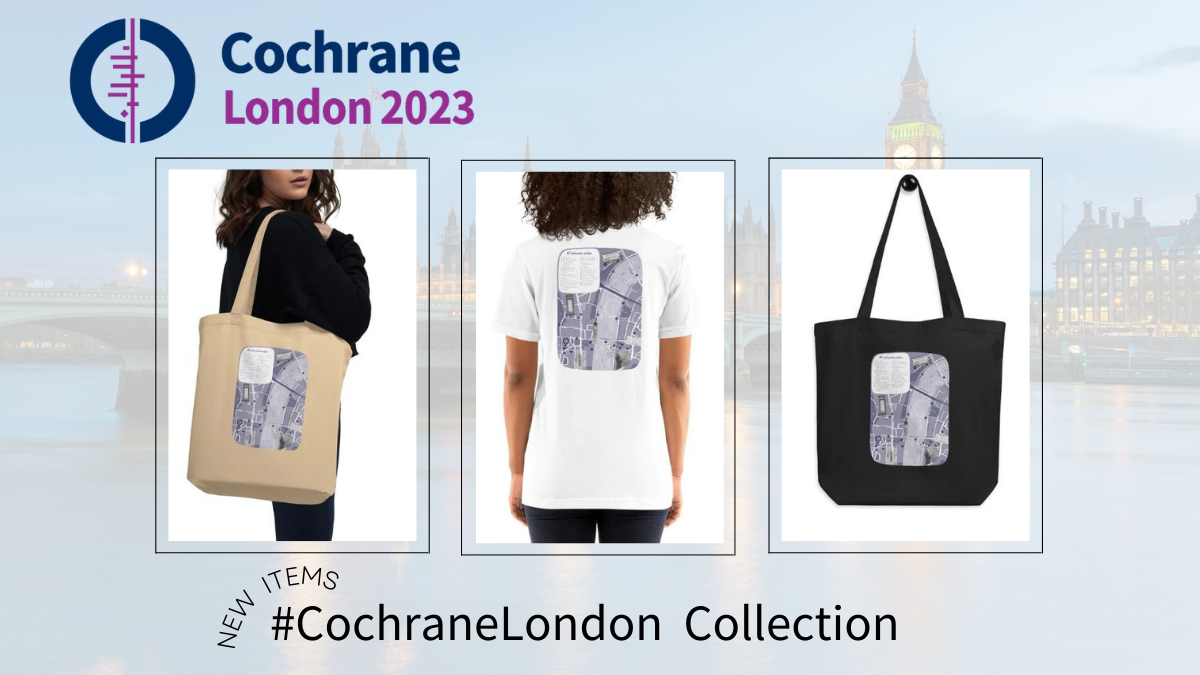 "The Ann Anderson Walk is a cherished social event for the Cochrane Community, where Colloquium attendees explore the host city and donate to next year's Anne Anderson Award. This year the self-guided walk takes people past some notable landmarks of London while teaching you about the surrounding health history and women's contributions to healthcare in London. I encourage everyone to set aside some time for the walk and make a donation. There is so much to see just steps from the conference centre and I am so excited to see this year's map added to the Anne Anderson designs already available in the store."
 
- Tiffany Duque, 2022 winner of the Anne Anderson Award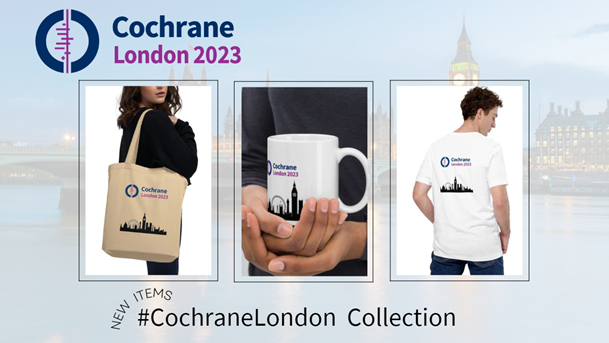 "It's been a long time since our last Cochrane Colloquium. We're bringing together Cochrane researchers, clinical professionals, early career professionals, patients and carers, policymakers, and anyone interested in evidence synthesis and evidence-based healthcare. We know that everyone in our community is excited for this year's event. Take a look at our great #CochraneLondon items available to help celebrate. Alongside these are our Cochrane 30th Anniversary items, as we will be celebrating this milestone at the colloquium."

- Catherine Spencer, CEO of Cochrane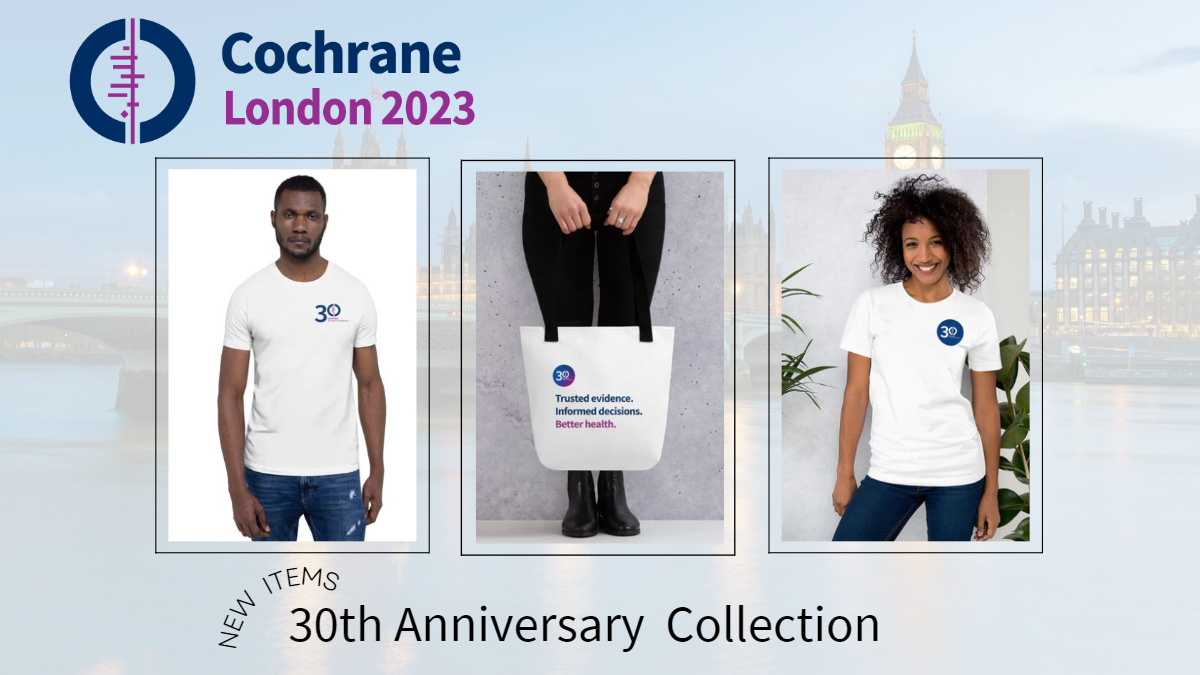 "The 2023 Cochrane Colloquium is just around the corner. This year's Colloquium is a special one; with 5 long years since the last Colloquium, we can now come together again, and celebrate 30 years of Cochrane producing trusted evidence. We hope you find something in the Cochrane store as a memento of this historic event and we look forward to welcoming you to London!"

- Martin Burton, Director of Cochrane UK
Get some Cochrane London gear now and show your support for evidence-based healthcare!