The Canadian Institutes of Health Research (CIHR) Barer-Flood Prize recognizes an exceptional researcher who has created a seminal body of work that has had a substantial impact on health services and policy research, policy, and/or care delivery.
Dr. Peter Tugwell is a Professor at the University of Ottawa in the Faculty of Medicine and the School of Epidemiology & Public Health, a Senior Scientist, and a practicing internist with a rheumatology practice. In 2001, Dr. Tugwell became Director for the Centre for Global Health at the Institute of Population Health and has built a research program and multidisciplinary team around his Canada Research Chair in Health Equity. Dr. Tugwell has been at the forefront of international initiatives working with patients, clinicians and guideline developers to ensure that medical treatments prescribed for musculoskeletal conditions are based on the most recent scientific evidence. In 2013, Governor General of Canada appointed Dr. Tugwell as an Officer of the Order of Canada. This appointment recognizes a lifetime of achievement and merit of a high degree. Dr. Tugwell was recognized for his contributions as an epidemiologist reducing global disparities in health care.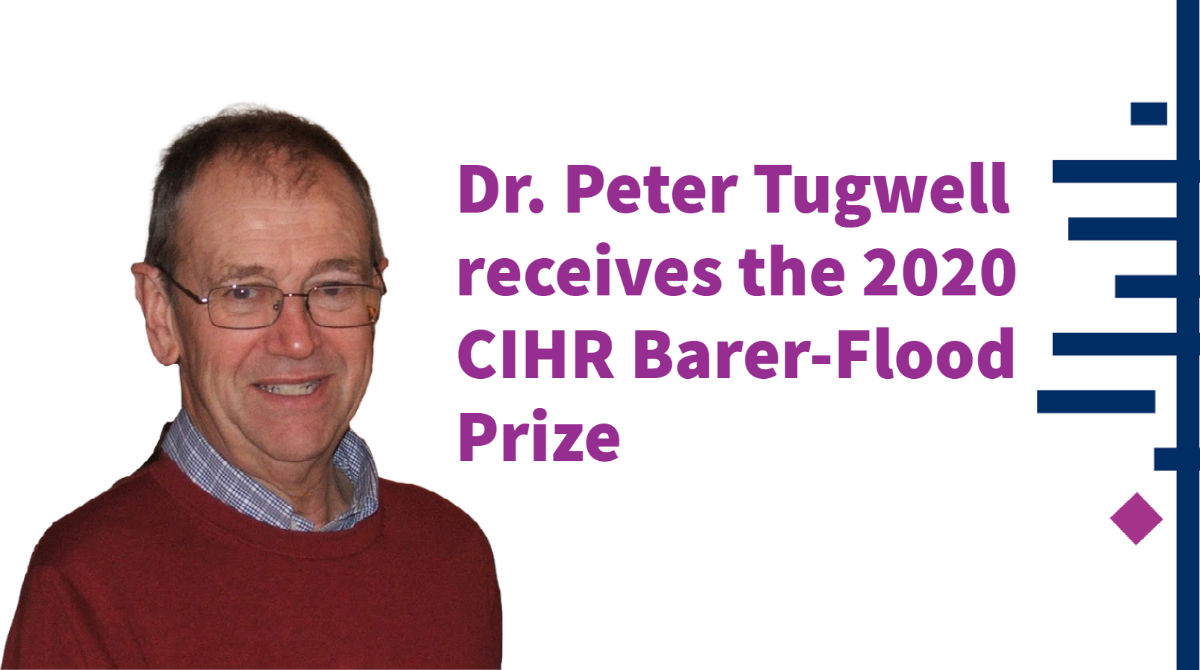 Dr. Tugwell's history with Cochrane is long standing. He is founding member of Cochrane and a former Cochrane Steering Group member. He is the Founding Coordinating Editor of the Cochrane Musculoskeletal Review Group, Founding Co-convener of the Campbell and Cochrane Methods Equity group, and Senior Editor of the Cochrane Musculoskeletal, Oral, Skin, and Sensory Network. 
Cochrane and our extended community offers our warmest congratulations to Dr. Tugwell on his achievement.
Tuesday, October 27, 2020